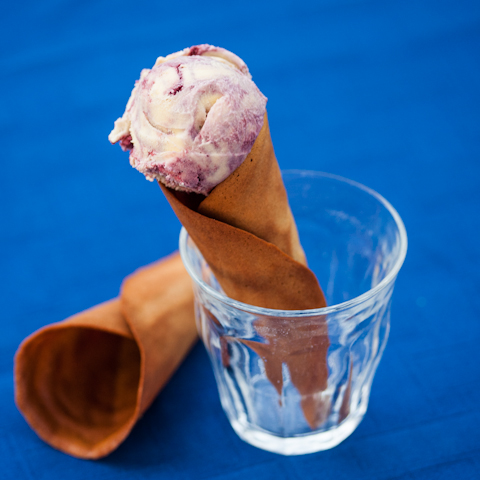 S chool's started, and the days are getting shorter, true, but I'm not ready to let go of summer yet.  Fall officially arrived this weekend, but I'm still enjoying the sunshine and spending as much time outside as I can.  And since I can't walk by blackberry brambles without wanting to pick every fat, juicy berry I see, I've taken to carrying empty yogurt containers with me whenever I leave the house.   The berries, they beckon, and I can't resist.
While the sun is still allowing me to pretend that summer hasn't left the Pacific Northwest, Blackberry Swirl Ice Cream has become my favorite use for fresh berries.   The ice cream — sweet vanilla with a tantalizing deep-magenta ribbon — tastes like blackberry pie a la mode in frozen form.
To truly enjoy this ice cream, though, I recommend scooping it into homemade Gingersnap Ice Cream Cones.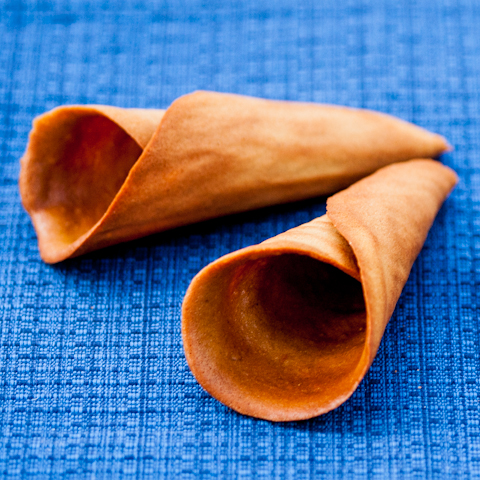 The crisp texture and warm, spicy flavor of these gingersnap cones adds a whole new dimension to the sweet and tangy flavors mingling in the ice cream….