With a small bowl of marinara sauce for dipping, these cheesy, garlicky pizza chips make a fun party appetizer for your Super Bowl or Oscars Party!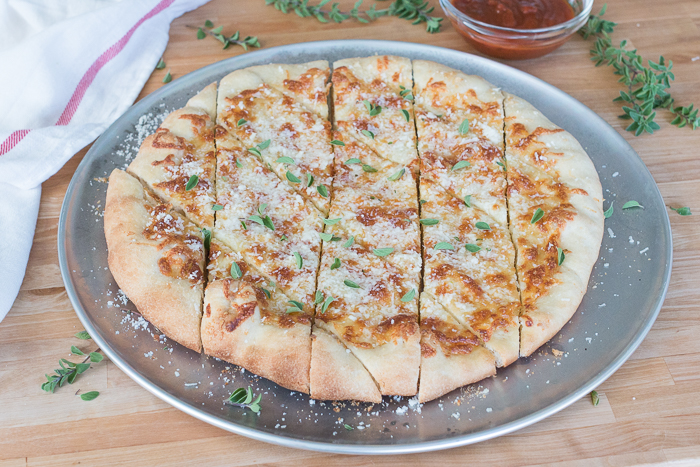 One day last winter, a friend and I woke up early to take our kids for a snow day in Truckee, CA. We spent the morning sledding, building snowmen, and throwing snowballs at the snow park. We waited way too long to tear ourselves away for lunch, so by the time we arrived at Village Pizza, we could hardly think. My friend asked our server to bring us pizza chips as soon as we sat down.
When the warm, garlicky platter of cheesy bread arrived, all talk stopped as we scrambled to take the edge off our hunger….