Deep, dark chocolate and refreshing minty goodness come together in these dense and rich Mint Chocolate Brownies.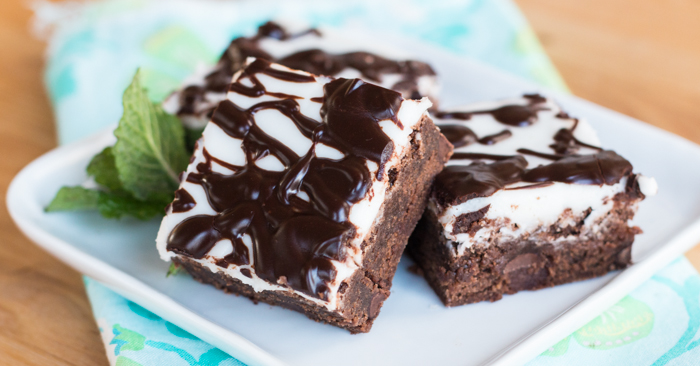 Eliza fell in love with some ultra precious rainbow heart sugar cookies this week and decided she needed to make them. It's totally my fault. When I showed her the video that's been making the rounds, I did so in the spirit of "Wow, look how crazy insane these cookies are." It never occurred to me that Eliza would decide they were just what she needed to make for Valentine's Day this year.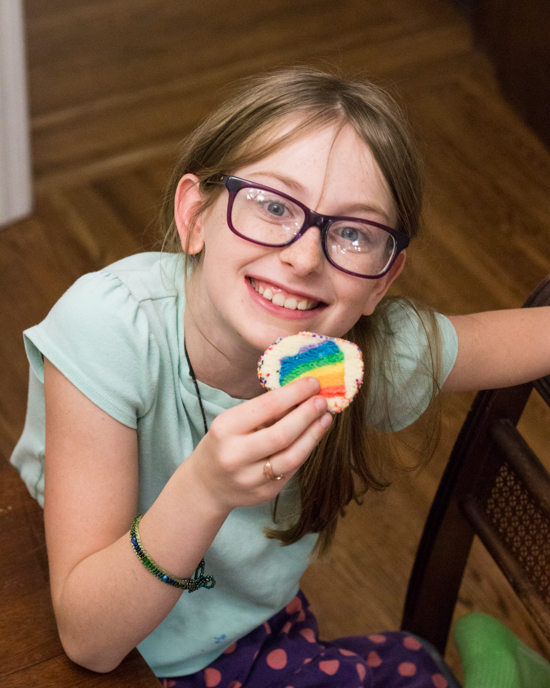 Eliza and I have clearly traded places;  I used to be the one who thought nothing about spending days working on a special baking project, while Eliza was like, "Hey, can I make some cookie dough and eat it?"  Now I'm the one who want to simplify, and Eliza is willing to spend all weekend testing a recipe so she gets it right for her friends on Valentine's Day.
Eliza may have turned my kitchen into rainbow heart central, but I managed to sneak in and make brownies while her multi-colored dough layers chilled. I baked the easy yet very delicious Mint Chocolate Brownie recipe that was Eliza's go-t0 dessert recipe back in simpler times.
…