Let your kids decorate their own birthday cakes! Mixing up marshmallow fondant is simple, and working with it is easier than you think.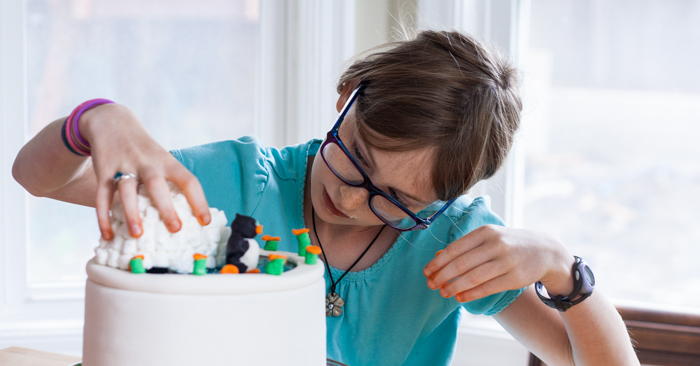 Making birthday cakes for the people I love is one of my favorite things to do. We've celebrated annual milestones with cakes of all kinds: an erupting volcano, a dalmatian, a komodo dragon, and a Georgia O'Keeffe-inspired poppy cake.
While I love making special cakes for my loved ones, I learned that watching my daughter design and decorate her own birthday cake is infinitely more fulfilling than making a fancy one for her myself….