Why choose between cookies and brownies when you can have both? Enjoy rich chocolate brownies and chocolate chip cookies in one decadent bite. This mix-by-hand recipe for chocolate chip cookie brownies is surprisingly simple to prepare.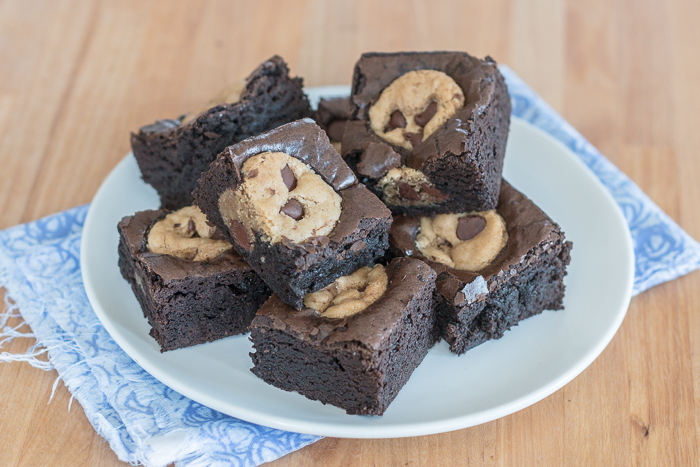 Ever since my daughter and I made chocolate chip cookie dough brownie bites this summer, I've been obsessed with the combination of cookies and brownies. It was only a matter of time before I added cookie dough to brownie batter and baked them together.
Now that I've mixed up these chocolate chip cookie brownies at least a half a dozen times, I can't help wondering what took me so long to unite these simple dessert superstars in baked perfection.
What's not to love about tender chocolate chip cookies and rich chocolate brownies wrapped up in one delicious package?…