These tender Buttermilk Cupcakes are full of sweet vanilla flavor. This mix-by-hand recipe is just as easy to prepare as box-mix cupcakes, but it tastes infinitely better.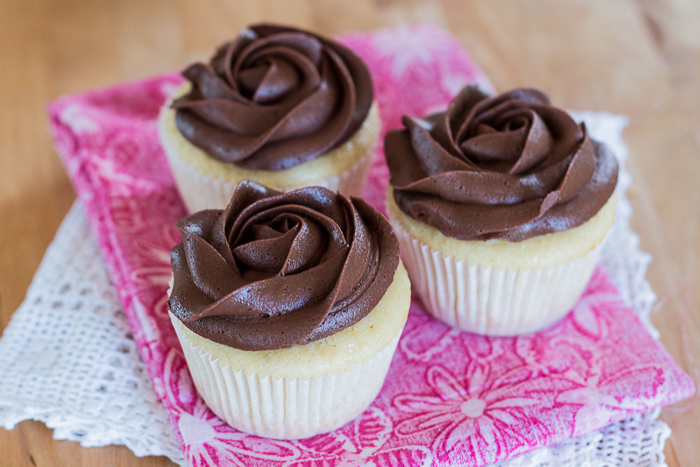 Simple, yet classic, these buttermilk cupcakes are super versatile. Tender in texture and full of sweet vanilla flavor, they pair well with anything from fruit to chocolate to caramel and beyond.
When I made a batch last weekend for my daughter's end-of-the season soccer party, all the beautiful ripe strawberries I've seen lately tempted me to experiment with a fresh berry buttercream recipe. But then my daughter suggested mixing up two batches of frosting —  one chocolate and one vanilla — so she could arrange cupcakes in the shape of a soccer ball for her party. Brilliant, right? I postponed my berry craving for another day….