Gingerbread-Raspberry Sandwich Cookies combine two distinct, delicious flavors: spicy gingerbread cookies and tart raspberry filling.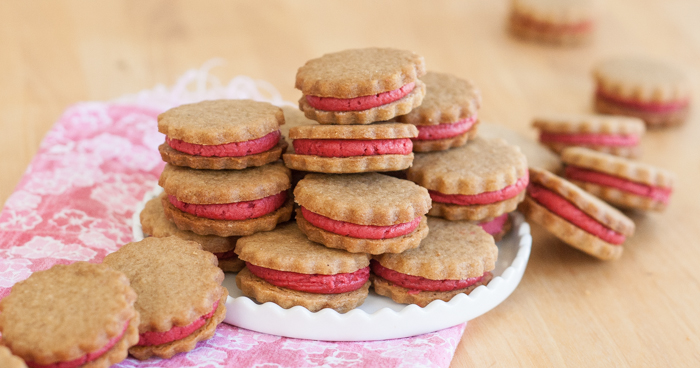 When I asked my daughter Eliza if she had any great holiday cookie ideas this year, without any hesitation, she suggested a novel idea I never would have come up with on my own: Gingerbread-Raspberry Sandwich Cookies. I shouldn't have been surprised; last summer, she'd asked me to make are a raspberry gingerbread cake, and the combination was spectacular.
I knew these cookies, destined for the Great Food Blogger Cookie Swap (an event that gives bloggers a chance to share sweets while helping raise money for children's cancer therapies), would turn out just right, and they did. Eliza's idea turned into one of my all-time favorite cookies.
…