With a hint of cardamom, these shortcakes pair perfectly with sweet peaches tossed with sugar and lime zest. This Summer Peach Shortcake recipe is simple and delicious.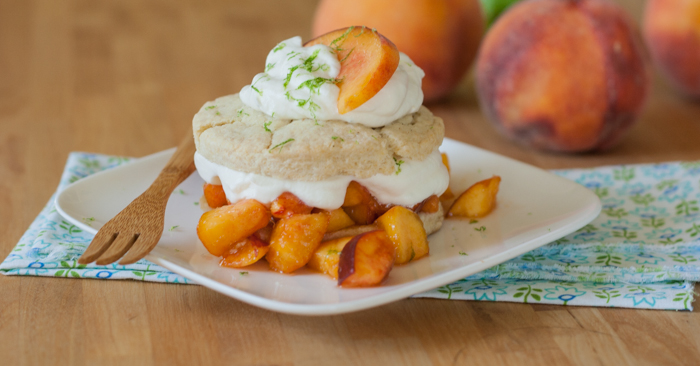 Don't poke the peaches, I keep saying to my daughters.  They're so delicate, so fragile, those peaches, and so beautiful, too. They call out for squeezing and prodding, it's true, but underneath that soft fuzz, orange flesh tinged with deep amber and rose bruises to brown at the lightest touch my girls can muster.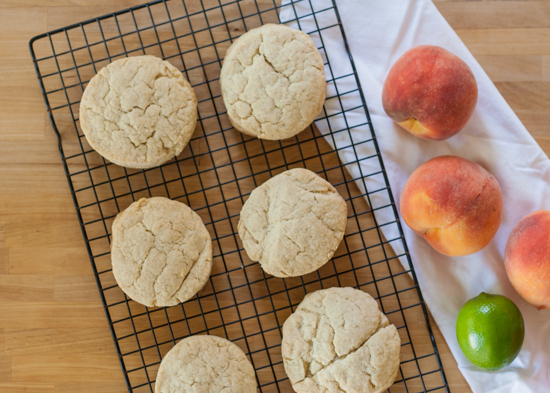 It's not just that the soft, downy skin is so touchable; they want to eat them, of course.  I know I shouldn't get worked up that my kids are checking peaches for ripeness. Since I always tell them to focus on the positive, it's time to take my own advice.
I should feel happy that my kids are pining for succulent summer fruit rather than begging me for bags of potato chips, right? Also, I should feel grateful that they're taking initiative to see, on their own, if the peaches are ready to eat rather than badgering me: "Are they ripe now? How about now?" "What about now?" And then there's this: lovingly handled fruit is perfect for chopping up and mixing into summer desserts, especially one as simple and delicious as Summer Peach Shortcake.
…