Inspired by the after dinner drink, these rich chocolate cupcakes topped with minty frosting come together as decadent and delicious Grasshopper Cupcakes.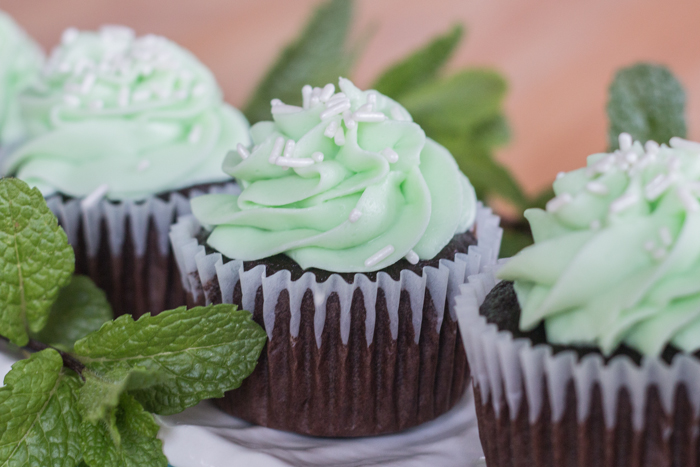 A few weeks ago, my husband ordered a Grasshopper after we'd finished up our meal at The Boxing Room in San Francisco. I'd never actually tried this after dinner drink that inspired Grasshopper Pie, one of my favorite childhood desserts, so I couldn't help taking a few sips to see how I felt about it. The drink tasted delicious, but to be honest, it was a bit sweet for my taste. I'd much rather sink my teeth into this amazing flavor combination than sip it from a glass. While I'm always a sucker for Grasshopper Pie, it was time to experiment with something new: Grasshopper Cupcakes.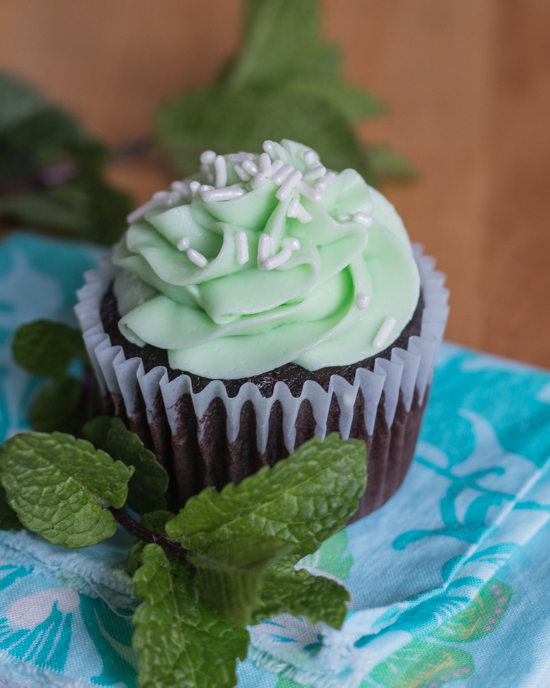 These rich chocolate cupcakes include a generous shot of creme de cacao, one of the liqueurs used to mix up a Grasshopper. Creme de menthe, the other liqueur in the cocktail, gives the frosting its pale green hue as well as a subtle minty flavor….