Fresh raspberries, Framboise, and plenty of dark chocolate come together in these decadent Raspberry Chocolate Cupcakes.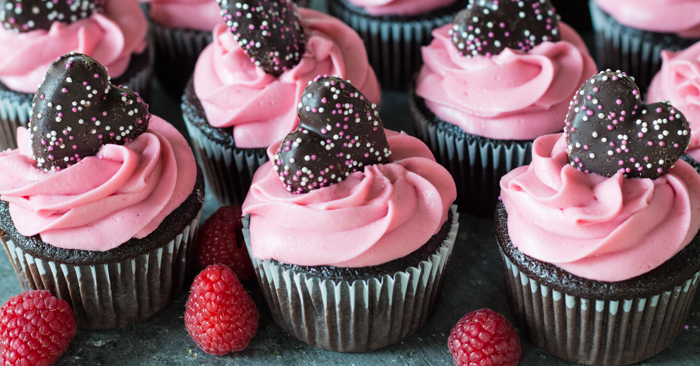 Tessa, who's seven, grabbed a box of little chocolate heart cookies at the store the other day. When my girls ask to buy cookies, I usually tell them that we should just make them ourselves.
Before I could say a word this time, she asked,"Wouldn't these look perfect on top of some Valentine's Day cupcakes?"
She held the box up to my face to make sure I'd taken in the full measure of their chocolate-covered-pink-and-white-sprinkled adorableness.
"Why, yes. Yes, they would."
The girl is good. With one simple question, she got me to buy her cookies AND make some Raspberry Chocolate Cupcakes.
…