A hearty breakfast of oatmeal with raspberries and cocoa nibs will get your day off to the right start.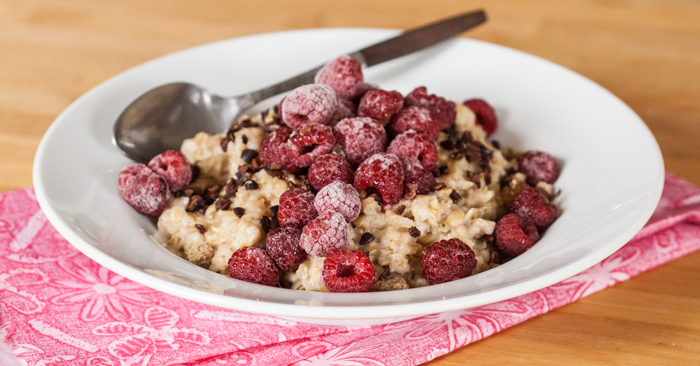 I've never been a big breakfast eater. For as long as I can remember, I've always just filled my bowl with dry cereal and doused it with milk. Occasionally I'll indulge in waffles or pancakes on weekends, but weekday mornings always feel so rushed; I just can't find the energy to do much more than feed myself a simple bowl of cereal.
It's been so cold lately, though, and my husband's started making oatmeal. A hot, comforting bowl of oatmeal in the morning has been a revelation for me. Not only does it warm your belly on chilly days, it's like a blank canvas to fill with toppings to your heart's content.
Here's my favorite combination so far: frozen raspberries, cocoa nibs, and brown sugar.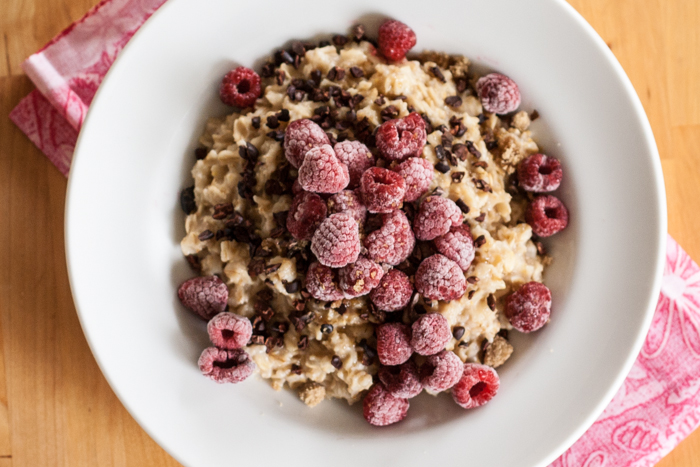 …