Sweet red pears blend perfectly with pungent Gorgonzola and aromatic sage in this flavorful, comforting risotto.  Dispensing with the constant stirring typically associated with risotto preparation, this red pear risotto with Gorgonzola and sage recipe comes together easily and efficiently.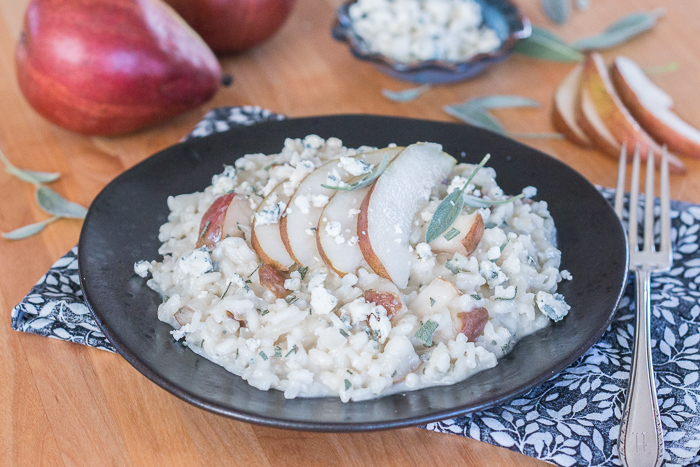 When pears are ripe and in season, my family can't get enough of them. While this sweet, delicate fruit tastes perfect fresh, I can't resist finding ways to use them in the kitchen.
Of course pears taste fantastic baked into sweet breakfasts and desserts, but they shine with sweet bursts of flavor in savory dishes as well….