Thick and glossy, this Simple Hot Fudge Sauce transforms any bowl of ice cream into an extravagant hot fudge sundae. While it's quick and easy to prepare, this topping delivers smooth, rich chocolate indulgence.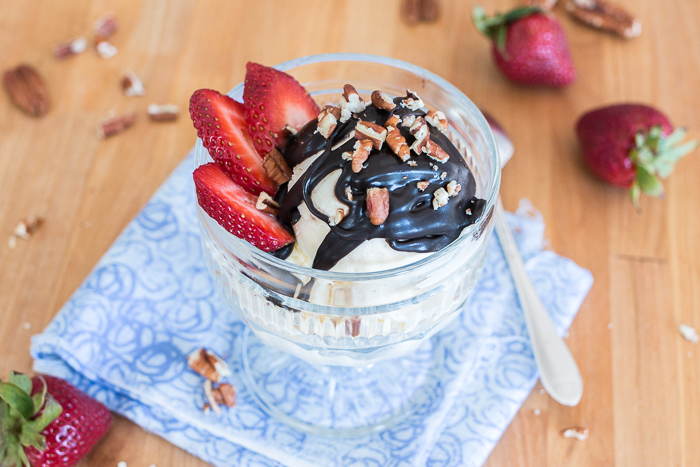 My older daughter just turned 13.  It seems like just moments ago that I was pregnant and trying to stay healthy for my baby.
I tried to follow my doctor's orders to eat a wholesome and balanced diet. Sure, I ate plenty of vegetables, lean meats, and lots of nuts and berries. I drank my daily dose of milk and avoided alcohol and caffeine, but I'm not going to lie, I ate a hot fudge sundae every single day. Sometimes two….