Sweet, light, and tender, these Blueberry Muffins get a hint of brightness from lemon zest. This easy recipe is simple and quick to prepare.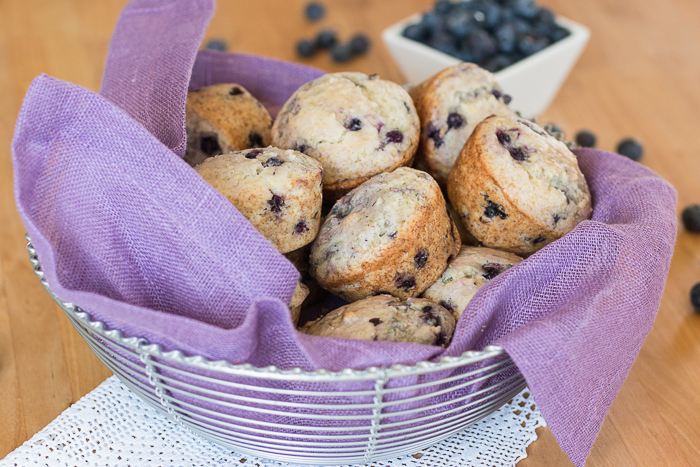 Quick, easy, extraordinary. It's my new mantra, and I've got these Blueberry Muffins to show for it.
This school year, I've been working on developing recipes to bake with fifth graders in less than an hour without a mixer — including cleanup — and these muffins made the cut by a landslide.
Despite the fact that they're quick and easy to prepare, I know a class full of fifth graders who'll tell you that they're extraordinary….