These tender, easy-to-prepare Cornbread Muffins are equally delicious with a hearty meal or with butter and honey as a homey, comforting snack.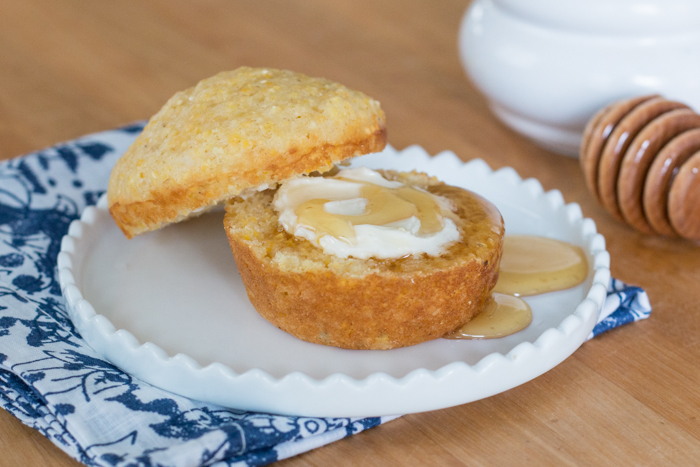 I can't tell you how many times I've heard Eliza say, "Mom, can I bake cornbread muffins?"
In the morning or early afternoon, she makes them for snacking. In the late afternoon, she prepares them as her signature addition to our dinner. At our house, these cornbread muffins act mostly as a vehicle for honey, but with or without it, they are tender and delicious with great texture from the cornmeal.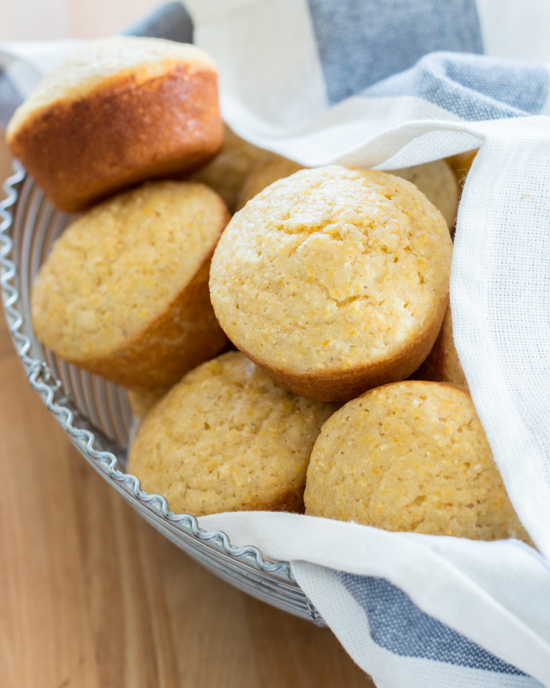 We decided to share this favorite recipe with Eliza's class as part of a baking series I'm doing at her school. Since it's an easy, kid-tested recipe, I felt confident that our baking session would run smoothly without any major hitches.
Mostly, I was right….