With cocoa powder for bittersweet chocolate flavor and juicy raspberries for tart sweetness, these Chocolate Raspberry Muffins are a perfect breakfast or snack food. Stir semi-sweet chocolate chips into the batter for extra richness.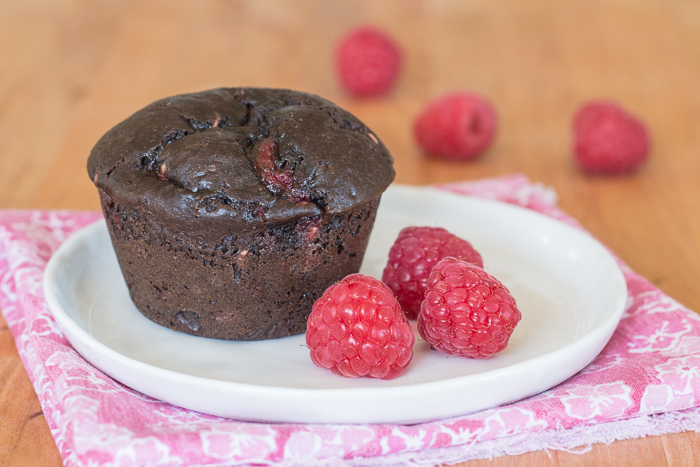 If you believe chocolate is a food group all its own, you're my kind of human being.  If not, we can still be friends, but I probably won't always understand you.
I love chocolate in all its versatility. It's just as delicious in the form of chocolate cake as chocolate cream pie. Chocolate cookies? Of course. Chocolate brownies? Um, yeah.
You can savor it as chocolate mousse, hot cocoa, chocolate frosting, or even straight up as a candy bar.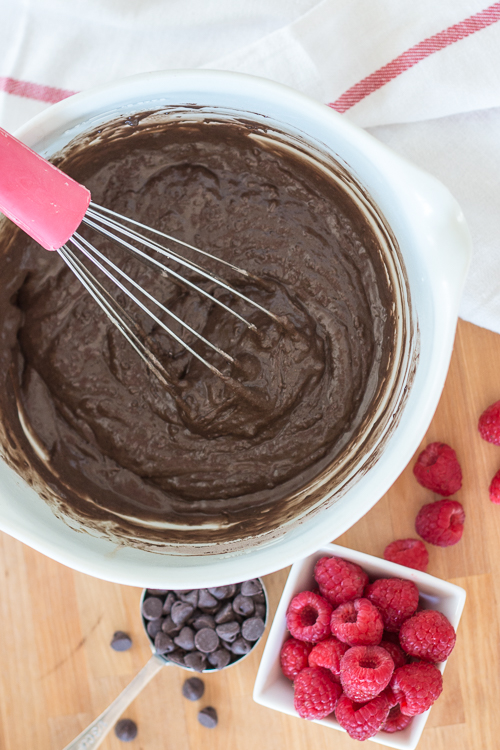 Let's not forget hot fudge or chocolate ice cream.
I bake frequently with chocolate, but I've come to realize that I mostly prepare chocolate desserts.
Consider these chocolate raspberry muffins my penance for overlooking its importance as a snack food. They're dark and chocolaty, full of tart, tangy raspberries, and (why not?) semi-sweet chocolate chips….