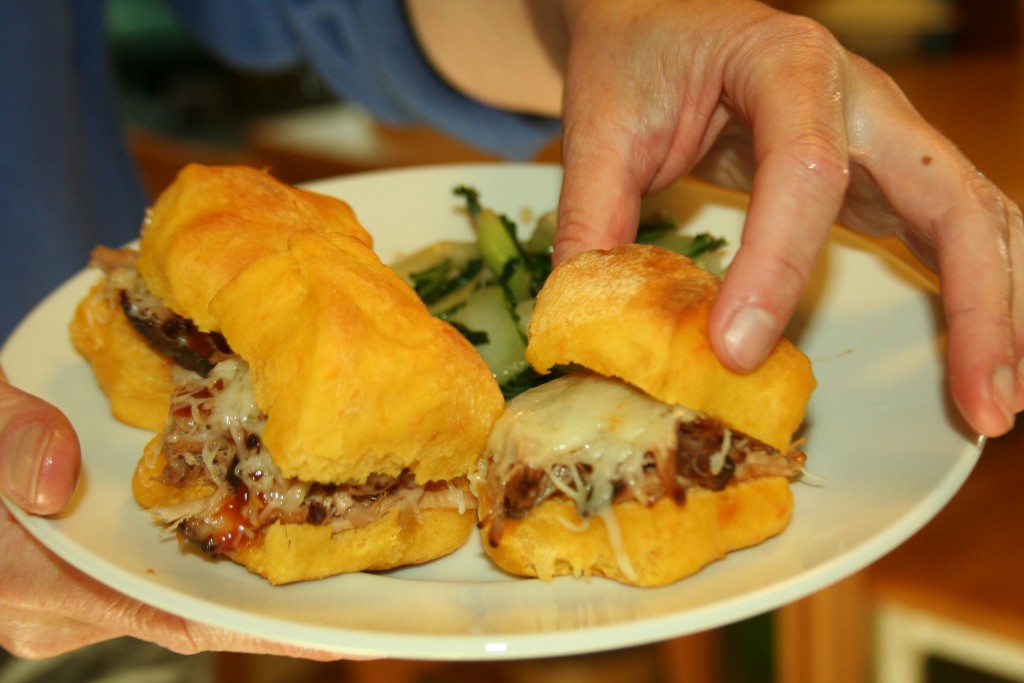 M
y husband likes gadgets. He especially likes gadgets he can deconstruct and make better. I try not to complain too much when I find random wing nuts in the couch or notice computer cables weaving precariously through an open window.  I really try.  And when I feel frustrated and get close to chucking all his crap through that open window, I remind myself how often his projects turn out just awesome.
One of his latest projects involves a Brinkmann Electric Smoker
.   Notice the wires coming out of the meat.   Yes, those are the ones that lead from the smoker, across the porch, and up through the kitchen window….