Salty prosciutto, crisp apple, and creamy, rich Cambozola blend in perfection atop chewy, slightly crunchy bread in these Apple & Cambozola Crostini.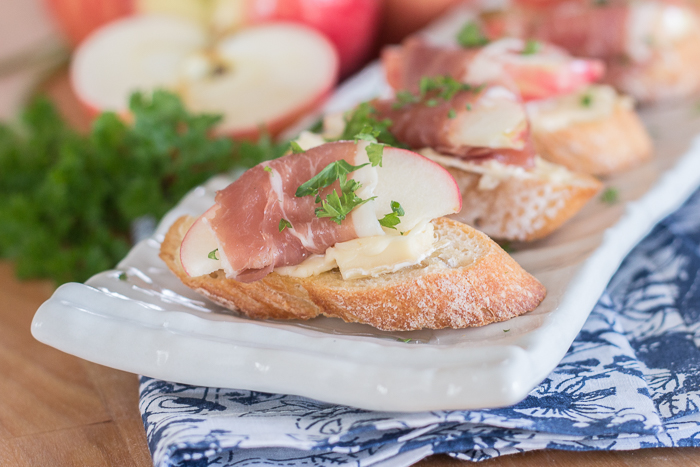 Now that it's finally stopped raining I'm ready for some serious entertaining.
This California girl isn't complaining, mind you. I hated the drought as much as anyone.
It's just that we can't fit many people in our tiny house. We need warm, dry weather in order to invite more than a couple of extra people over for dinner….