With minimal prep required, this blackberry crisp makes summer baking a breeze. Its sweet berry flavor and hint-of-spice oatmeal-streusel topping taste amazing oven-warm with rich vanilla ice cream.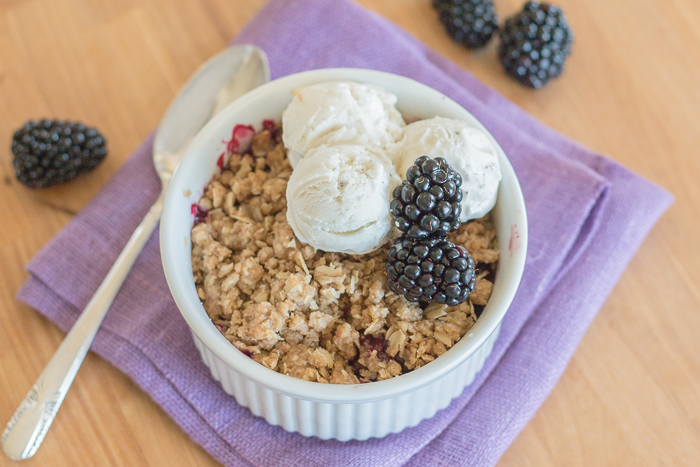 While I was growing up, summer always meant feasting on freshly picked blackberries.  Scratches from the deadly thorns perpetually lined my arms and deep purple stains covered my fingers and mouth.
I'm pretty sure I only got clean when I jumped in the swimming pool.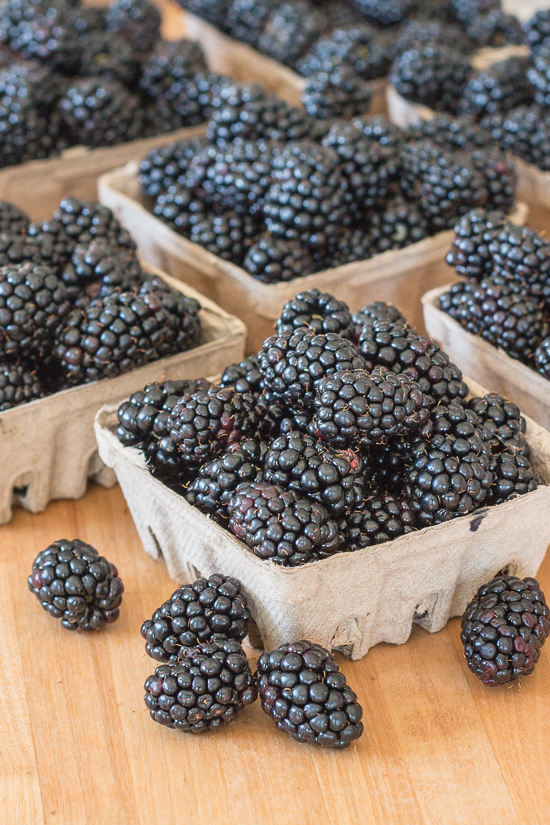 While it's a bit early for picking ripe blackberries in the Bay Area, this week's farmers' market managed to deliver some summer nostalgia in convenient pint sized packages — with no bramble wrestling required….