Dress up strawberries, peaches, or blueberries with Honey-Chamomile Whipped Cream. With a delicately sweet herbal flavor, this easy-to-prepare topping tastes spectacular atop just about any kind of summer fruit.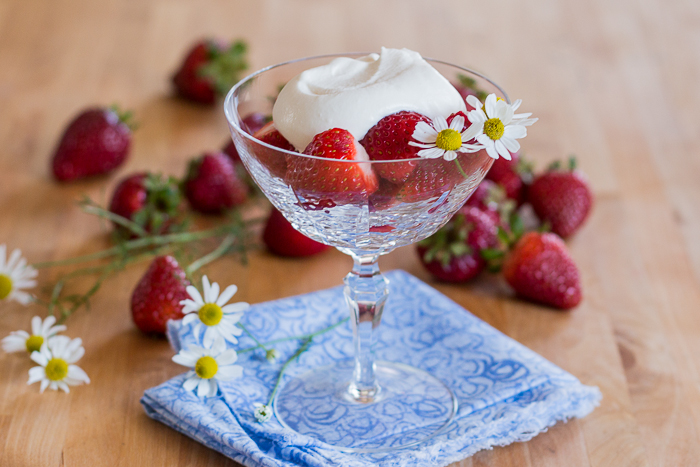 Half a month has passed since I last posted, and, at least until August arrives, it doesn't look like I'll have much luck keeping up with my goal of sharing one recipe a week. This is just the reality of summer for me these days.
When I was a teacher, summertime meant rest and recovery from a busy school year. Now that I have my own kids, summer means full days with my daughters and not much relaxation.
We've been keeping busy biking, bowling, and going to the beach, and all this activity seriously impacts my ability bake dessert in order to satisfy my sweet cravings….