Add some zing to your breakfast routine with these bright and flavorful lemon-lime pancakes. While this simple recipe comes together quickly, it makes breakfast feel like a special occasion.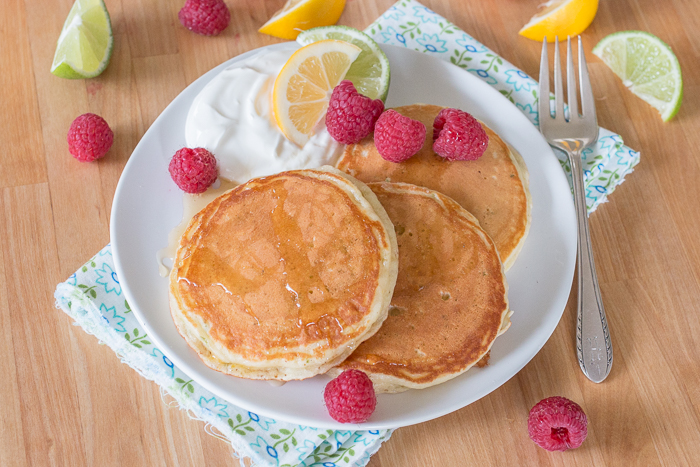 On the weekends, my daughter Tessa loves to make pancakes for breakfast.  I'm usually still trying to sleep when she starts talking about recipes with my husband, but somehow, once they start chatting, my ears perk up and I can't help but join them in the kitchen.
Our lemon tree is full of ripe fruit right now, so I loved hearing her mention lemon pancakes the other day. Since we had a bunch of limes in our fruit bowl, too, I suggested that she try making lemon-lime pancakes to blend these two tart citrus flavors together….