Simple and quick to prepare, these little Raspberry Lemon Scones are full of tart berry and tangy lemon flavor. They're perfect for a quick breakfast or afternoon snack.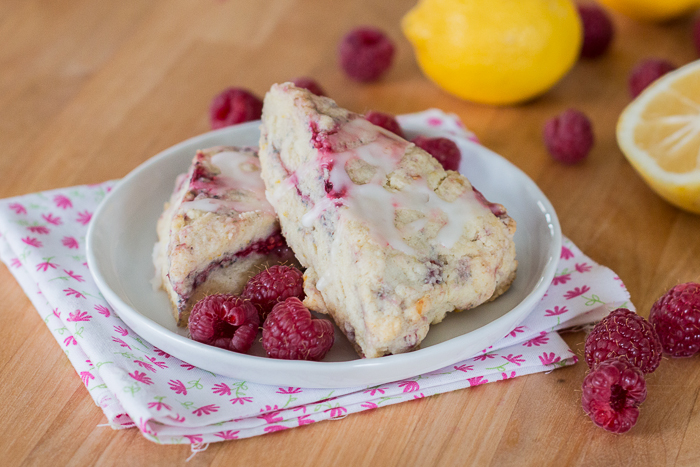 A few weeks back, Tessa and her friend Kadin snacked on Raspberry Lemon Scones after school. Since Kadin couldn't seem to get enough of these tender, fruity scones, I told him I'd send the recipe to his mom.
Eliza and I had been testing the scones in preparation for baking with her fifth grade class at school, so when I sent the recipe, I added a note explaining that Kadin could bake them himself with just a little help.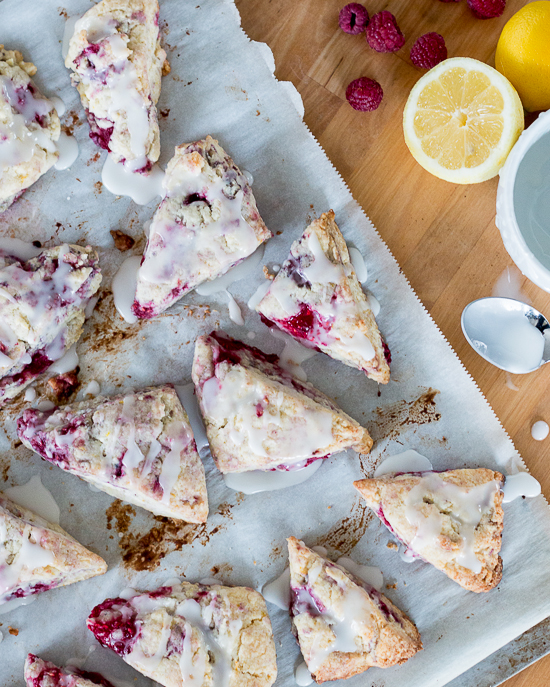 Later that evening, she wrote back, "Kadin will help bake these! When he got home he announced that he ate scones, and, as he put it, 'They were fit for a king, Mommy. Really, they were that good!'"
The scones elicited involuntary "Ooohs" and "Aaahs" from the fifth graders at school, and I learned, too, that one of the teachers who sampled a scone asked Eliza's teacher for the recipe — which she used the very same day….