Smooth and indulgent, this Vanilla Raspberry Cheesecake hides a surprise layer of tart raspberry filling in the center. Decorative heart embellishments add flair to this petite, delicious cheesecake.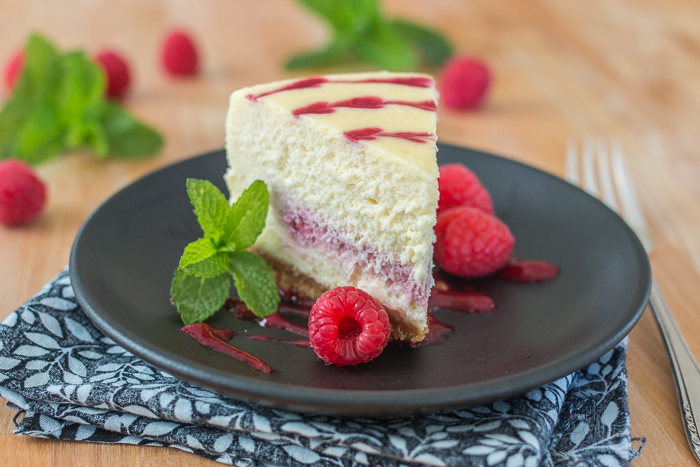 We didn't go on vacation for Spring Break this year, so my kids made lists of activities to fill our week. As the days went by, we checked off things like going to beach, visiting the Exploratorium, riding our bikes, and watching movies.
Our most important activity, though, at least according to my stomach, involved baking an amazing Vanilla Raspberry Cheesecake….