This scratch Angel Food Cake recipe yields a lighter, more delicate cake than one mixed from a box. Topped with rich chocolate frosting, this sweet, airy dessert tastes heavenly.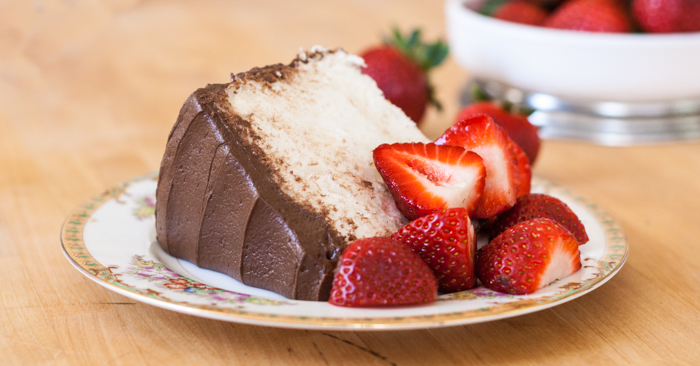 Baking angel food cake from scratch has always seemed totally crazy to me. Every time I think about baking one, I peek at a recipe and decide against it. Why? For the simple reason that an angel food cake requires one dozen egg whites to bake.
The idea of having a dozen leftover egg yolks at the end of the project has always seemed more than a bit over-the-top.  And so, before a few weeks ago, whenever we've had a need for angel food cake, I've always used a box mix….