These Chocolate Tuile Cigars with Whisky Ganache feature wafer-thin chocolate cookies loaded with boozy chocolate. This truly decadent treat provides a sweet alternative to the idea of celebratory cigars!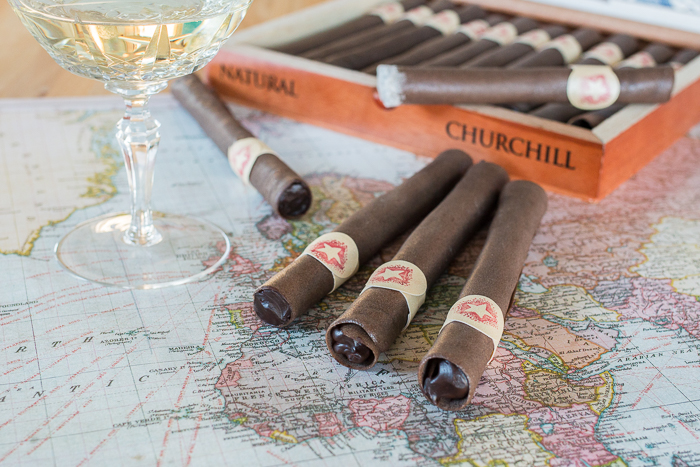 Have you seen the Darkest Hour yet? I love this amazing portrayal of Winston Churchill's early days as Great Britain's Prime Minister during World War II.
Even though I know the story from history, watching Churchill struggle to lead a government torn between negotiating a peace treaty with Hitler or fighting for liberty and freedom still felt super dramatic and suspenseful.
…