The strong coffee flavor and understated sweetness of these glittering Espresso Star Cookies just might make you spontaneously bust out tap dancing.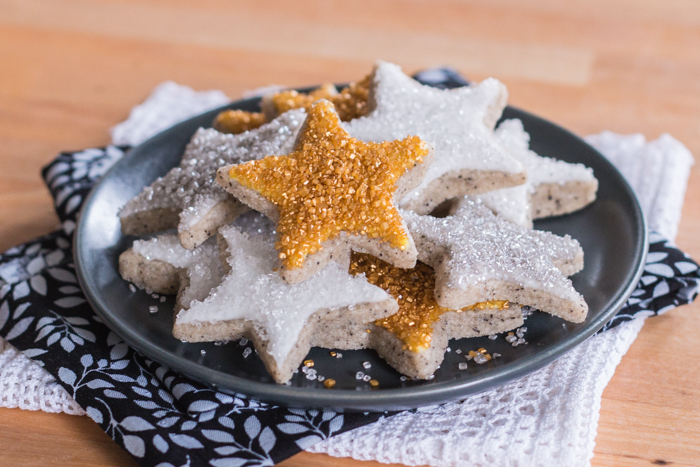 If you like to watch the Academy Awards in style, you're in luck! I've teamed up with a group of bloggers again this year to help you host an award-worthy Oscars party that features recipes inspired by 2016's Best Picture-nominated films.
In honor of musical-made-for the screen La La Land, I made you some Espresso Stars — sparkly cookies that will delight your taste buds and keep you awake at the same time….