Tender, flavorful chicken in a richly spiced sauce makes this easy Chicken Tikka Masala a serious crowd pleaser.  Serve with rice and naan to help you enjoy every last drop!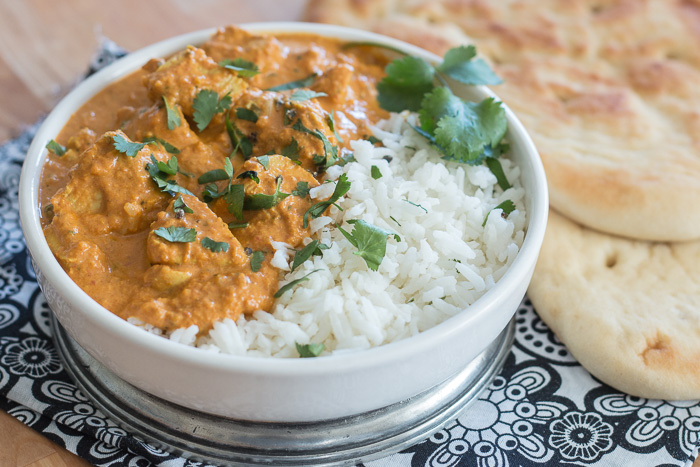 I've been on a mission to create a simple, delicious Chicken Tikka Masala recipe ever since my daughter Tessa sampled this dish at Trader Joe's.
Despite occasionally snacking on prosciutto and Cambozola, my kids are notoriously picky eaters. In their minds, white rice on tortillas makes for a perfect meal.
The fact that Tessa's palate expanded to include this popular Indian dish had me dancing in the aisles. I was so excited that I bought two packages of the frozen entree on the spot….