Nutty goodness and rich chocolate make a perfect match in these peanut butter chocolate chip muffins. This quick, simple recipe produces a satisfying, protein-packed snack or breakfast treat.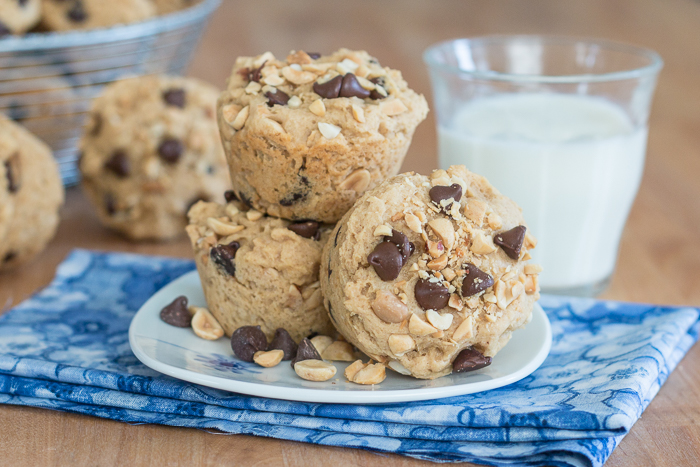 I'm hard pressed to find a better partner for peanut butter than chocolate. Sure, peanut butter and jelly taste great together, but it's chocolate that really brings out the best of peanut butter's rich, nutty goodness.
When I was growing up, I'd often press chocolate chips into a heaping spoonful of peanut butter for a quick, easy snack. While I'm still fond of dipping a spoon in the peanut butter jar and studding it with chocolate, it felt like time to take my casual peanut butter and chocolate snack to the next level with some peanut butter chocolate chip muffins….