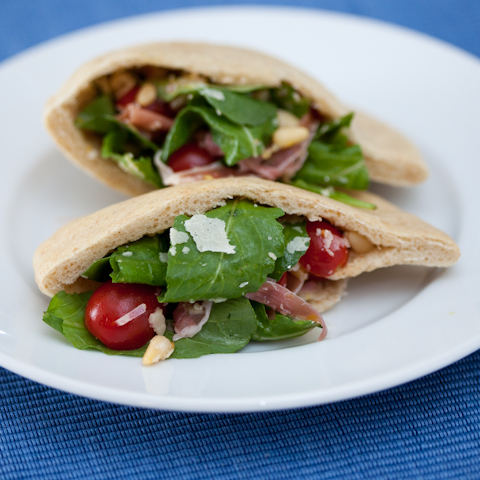 W
inter always brings me down.  I have nothing against rain, sleet, and snow;  it's the vanishing daylight that kills me.  Round about February each year, I begin to wonder if spring will return before I come unhinged.
April's finally here, and by the look of things, spring's come with it.  Flowering red current bushes explode in hot pink.  Yellow daffodils stand at the ready.  Best of all, the sun is sticking around until after dinnertime these days.
One sun-dappled evening last week, my husband started talking about hummus.  The next day, after he picked up some pitas at the store, I tossed garbanzos in the food processor along with some garlic, lemon juice, and tahini.  Good stuff, hummus, and so simple to make.  As I nibbled, I decided I wanted to try homemade hummus on homemade pitas.  Was this my husband's plan when he began extolling the virtues of hummus?  Probably.  In any case, we now know that hummus does taste better on homemade pitas.
…