This basic Homemade Pizza Dough recipe works well in a standing electric mixer, but it's super satisfying to prepare it by hand, too.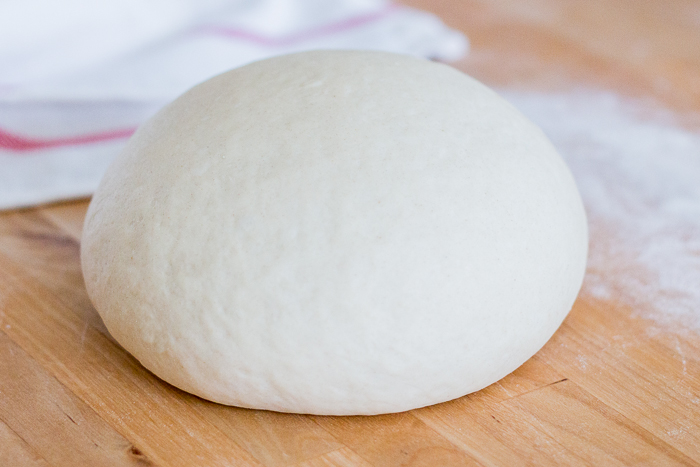 Our weekly pizza tradition started years and years ago, long before we had kids. These leisurely evenings with friends Dave and Michele stretched out over pizza-making, wine, beer, Survivor's first-ever season (remember that crazy schemer Richard Hatch?), and plenty of uninterrupted conversation.
Those simpler, easier times are long gone, and, sadly, we no longer live near our pizza pals anymore, but we still make pizza almost every week….