Sweet and tangy, this Margarita Tart includes fresh lime juice, tequila, and triple sec. A simple-to-prepare tortilla chip crust provides the perfect vessel for the smooth, creamy cocktail-inspired margarita filling.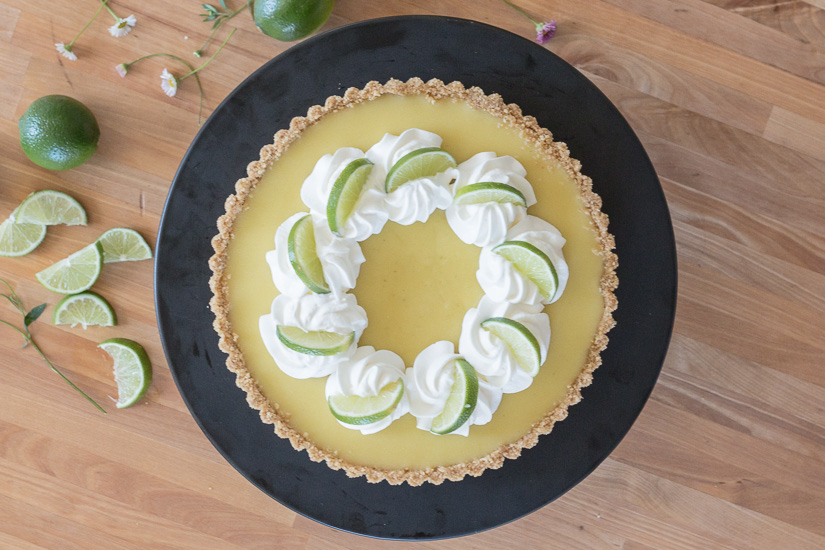 While eating out few years ago, our server brought my daughter Eliza a margarita instead of the lemonade she ordered. We knew something was up when her eyes bugged out as she took her first sip.
Eliza spluttered that it wasn't lemonade, so we tasted it, laughed, and called the server over to ask for a new drink. Good thing she was eight at the time instead of 16, right?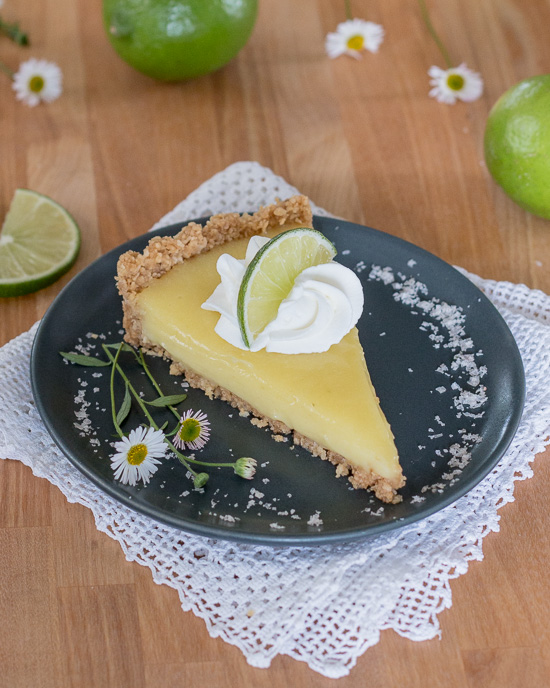 While she didn't like the alcohol in the drink, she loved the cocktail's tangy lime flavor.
Now when we're having Mexican food at our house, she sometimes talks me into buying margarita mix — the kind without alcohol — to serve with our tacos or enchiladas.
So when Haley of Cheap Recipes Blog asked if I wanted to participate in a virtual Cinco de Mayo party, I knew immediately that my contribution would feature some kind of margarita dessert that both kids and adults could enjoy….