Tucked between rich chocolate ganache and a chocolate shortbread crust, creamy raspberry filling adds bold flavor to this Raspberry Cream Tart.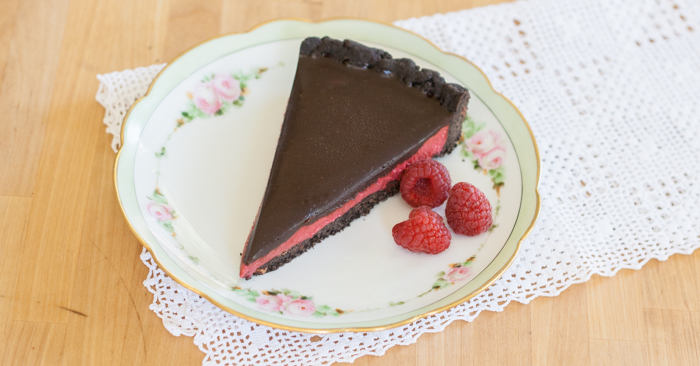 My daughter Eliza usually asks for a whole box of See's raspberry creams for her birthday.  Wrapping up a box full of those perfect little treats is a pretty genius idea;  we all love them as much as Eliza does, and we're usually fighting for the last one in any box of See's candy.
So recently, when I wondered out loud if I could replicate the raspberry cream experience in tart form, you would have thought I'd offered to take my family to Disneyland. Everyone jumped on board and wanted to help me make it happen just as soon as possible….