A departure from traditional basil pesto, this arugula-basil pesto blends spicy arugula, sweet basil, and fresh mint to create a unique summer recipe. Pine nuts, slivered almonds, garlic, and capers round out the flavors in this easy, versatile sauce.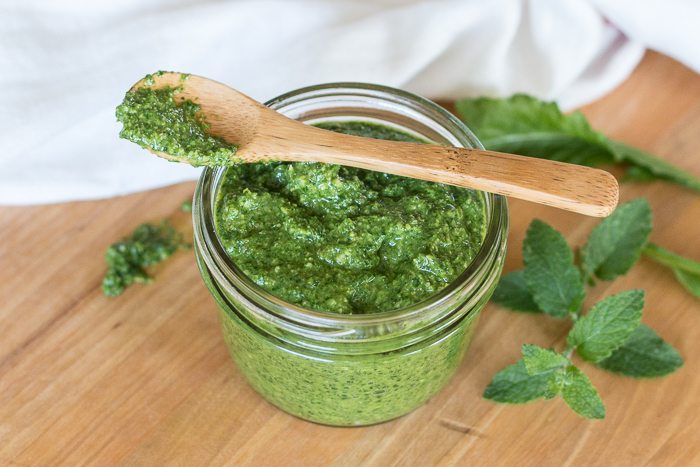 If you've ever grown arugula, you know that this spicy, flavorful green shoots up from the ground almost immediately. It's no surprise that many people refer to it as rocket.
I love its small, tender leaves after they first sprout when they're easy to mix into salads and other dishes. In no time at all, though, the leaves grow enormous and the plants go to seed.
I've gotten better at succession planting so I'll always have a constant supply of young arugula leaves. Since I hate to waste anything, I'm always on the lookout for ways to use the large leaves when I rip them out of the garden….