Sweet, tangy barbecue sauce provides a flavorful, fun twist to homemade pizza. Topped with cooked chicken, roasted Brussels sprouts, red onion, and Gruyere cheese, this simple barbecue pizza tastes totally gourmet!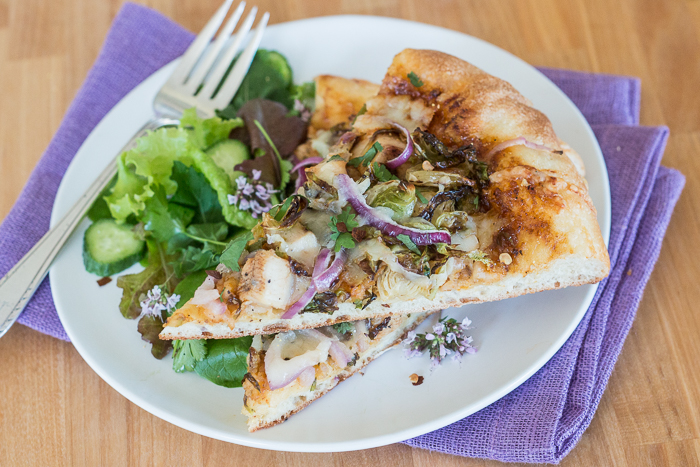 Pizza recipes feel more like suggestions than absolutes to me. This is probably because I treat pizza as a way to use up ingredients in my fridge.
Over time, this strategy has led to some awesome combinations that we come back to again and again.  For example, we often have leftover grilled chicken and veggies, which work out great on pizza. At some point, I tried using barbecue rather than tomato sauce with these grilled leftovers and was amazed how well it broke our pizza night routine….