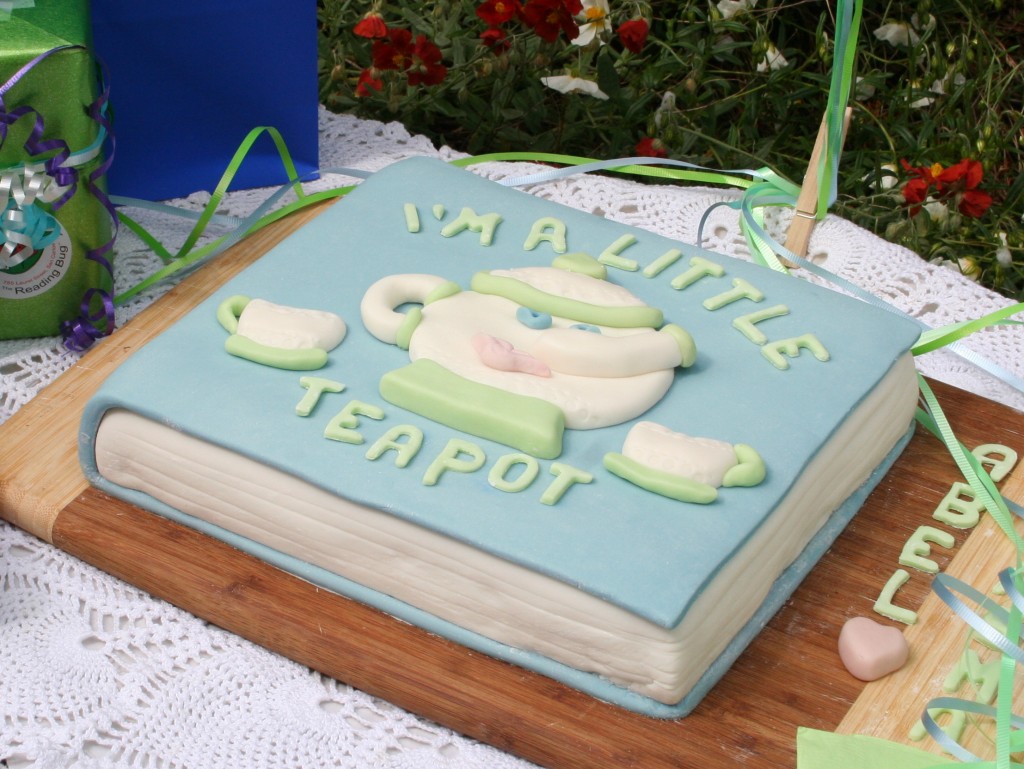 The baby shower for my friend Sharalyn presented the perfect cake opportunity.
My friends and I wanted to throw a fancy tea party for the occasion. Initially, we had the idea of hosting the party in our public library's meeting room. From there, it didn't take much of a leap for us to decide to build the party around a book theme. Who doesn't have a favorite kids' book that they love to share? It would provide an easy gift idea and a way to build an amazing library for her reader-to-be.
Unfortunately, the room, long since booked, left us searching for another venue. We all loved the book idea, though, so when we decided to have the party at Peg's house, we couldn't let it go.
Obviously, we needed a book cake. I baked the Devil's Food Cake recipe from Foster's Market
in a 9″ x 13″ pan and trimmed a couple of inches off the narrow edge to shape it like a board book. I covered the cake in white fondant and then, with my husband's help and a cake spatula
, slid the entire cake over a long, narrow piece of thick blue fondant. We wrapped the blue fondant over the top of the cake to create a cover.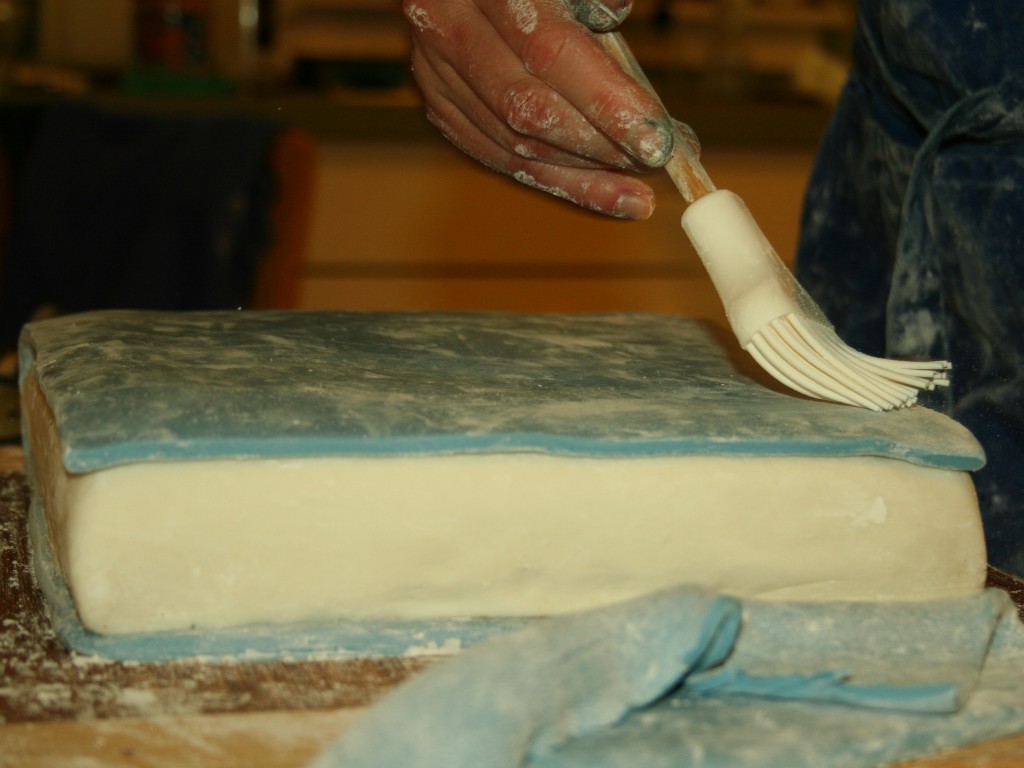 After tucking the bottom layer of white fondant under the cake and trimming the cover's edges carefully (I slid a ruler under the flap and rolled the pizza cutter over it), we almost had a book. Mike scored the white fondant with a pizza cutter to create the idea of pages while I shaped a teapot and cups out of the leftover fondant.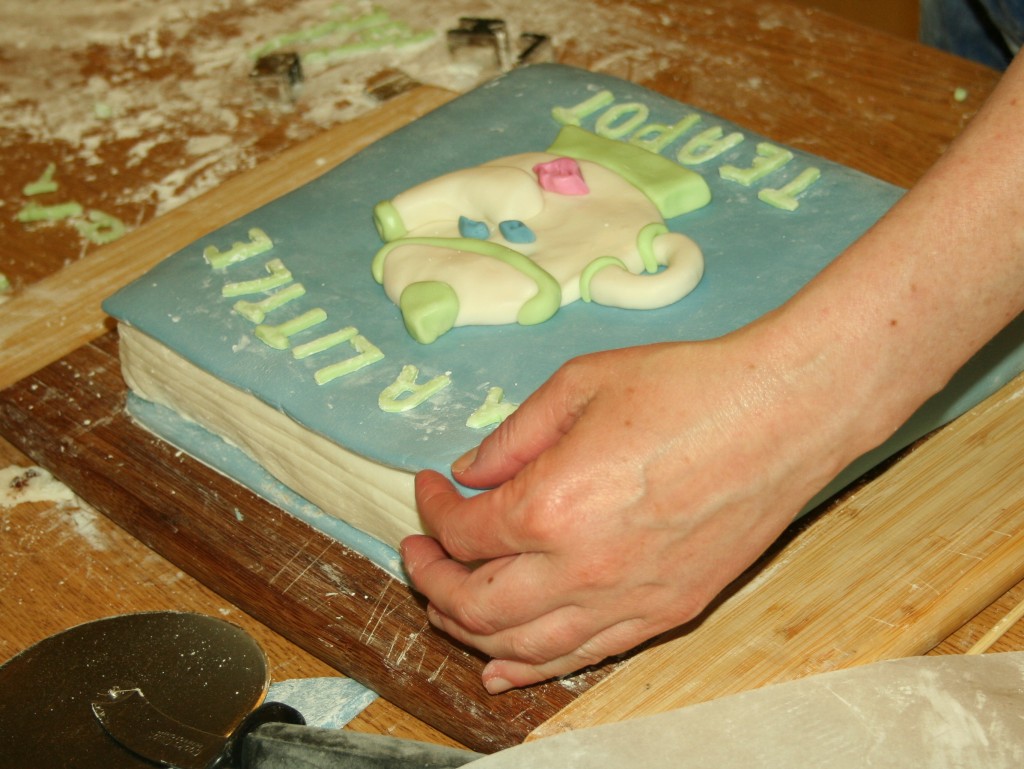 I'm squeamish about piping letters, so I gratefully dug out the mini alphabet cookie cutters my mom gave me several years ago to create a title on the cover. Somehow the cake ended up a bit off center on the board, and when I suggested trying to scoot it over, my husband gave me that look. He'd already stayed up darn late to help me with the cake, so I decided not to risk destroying it and beginning anew at midnight (and yes, I've done it before; you can only imagine how awesome that was).
To make it look a little better, I cut out some fondant letters that spelled out the baby's name and made a couple of hearts to lay on the wider side of the board. It almost looked like I did it on purpose. The whole process was much easier than sewing and binding a real book, which I did once when I was a kid.
Some of the links in this post are affiliate links. If you click through and make a purchase, I earn a small commission for my referral at no additional cost to you. Thank you for supporting Flour Arrangements.