Since they could pull chairs to counter and hold measuring cups and spoons in their hands, my kids have been helping me in the kitchen. They've taken on more independence as they've grown older, a major benefit of letting them get used cooking and baking from an early age.
My oldest daughter has moved beyond her obsession with cookies and waffles and now likes to make omelets or simple chicken dishes for dinner. Together, we've developed many kid-friendly recipes.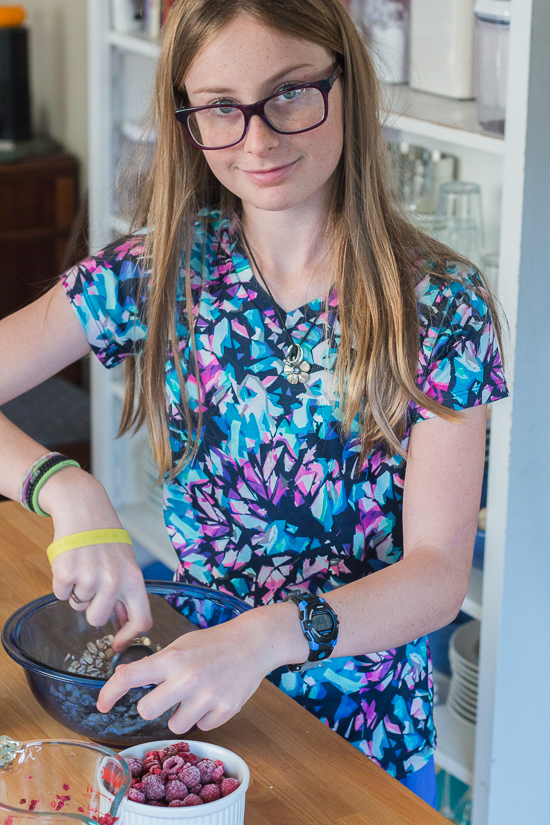 As my kids and I work together in the kitchen, I've realized that cooking provides a variety of fun, hands-on learning opportunities. Here are some awesome ways that welcoming your kids into your kitchen can give them real-life experience with important skills:
Reading. Before they learned to read, my daughters gained important pre-reading skills using Pretend Soup, a cookbook that presents each recipe's directions as a series of pictures. And once kids learn to decode words, working with simple recipes teaches them the importance of careful reading and following a series of directions.
Math. Following a recipe gives kids practice working with quantities, fractions, and conversions. Measuring cups and spoons provide them with a visual understanding of how fractions work, especially when when a measuring cup they need to use is not available. For example, they learn that they can make a full cup with two half cups or four quarter cups. And you can bet that multiplication comes to life when they realize how easy it is to double a recipe so they'll have more cookies to enjoy!
Science. Cooking and baking involve chemical reactions of all kinds. And while my kids aren't ready for McGee's On Food and Cooking or Myhrvold's Modernist Cuisine, they're learning about experimentation as they play with different ingredients in recipes or techniques for preparation. Poking a Thermapin into a bundt cake before, during, and after it bakes gives them experience with temperature's transformative role in the baking process. My scientist husband has even created teachable moments around experimental design by gathering data about food he's made for dinner.
Life skills. My kids take great pride in knowing how to prepare simple meals and knock-your-socks-off desserts. And while they may not love it, they also know how to clean up after themselves. Kids are usually super messy in the kitchen at first, but including them in the clean-up process provides a great opening for teaching them how to wipe down counters, sweep the floor, and do the dishes. As kids begin to think about clean-up as an essential part of the cooking, they become much tidier as they work. They also learn safety skills that will serve them in the kitchen and beyond.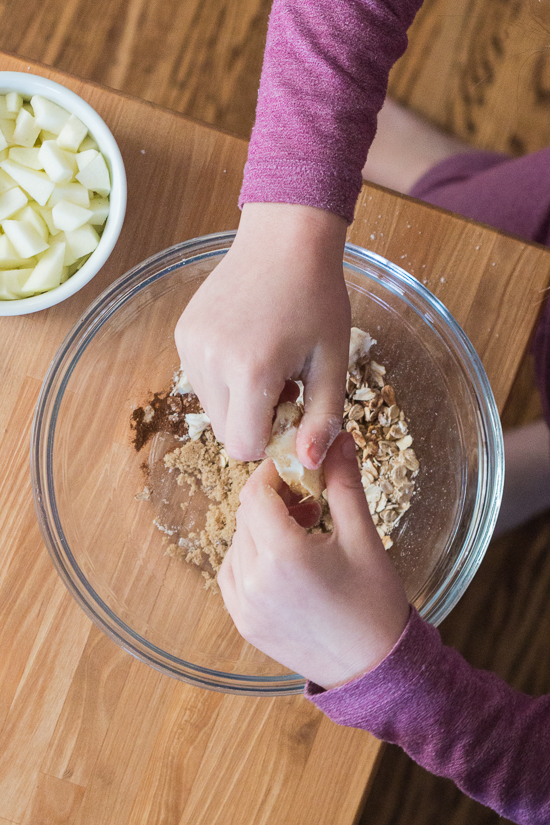 Kitchen Safety
Working in the kitchen with kids provides a perfect opportunity to teach important health and safety habits. Have everyone wash their hands with soap and warm water before getting started. While kids are small, handle hot items yourself as you model safe behaviors.
As you work, explain how baking mitts protect your hands as you add or remove items from the oven. Talk about why you set hot pans on baking racks to give them time to cool. Show kids how to work near a hot stove without getting splattered or burned. Demonstrate how to cut with sharp knives, and, when their hands are strong enough, let kids experiment with safe knives until you feel comfortable handing them your chef's knife.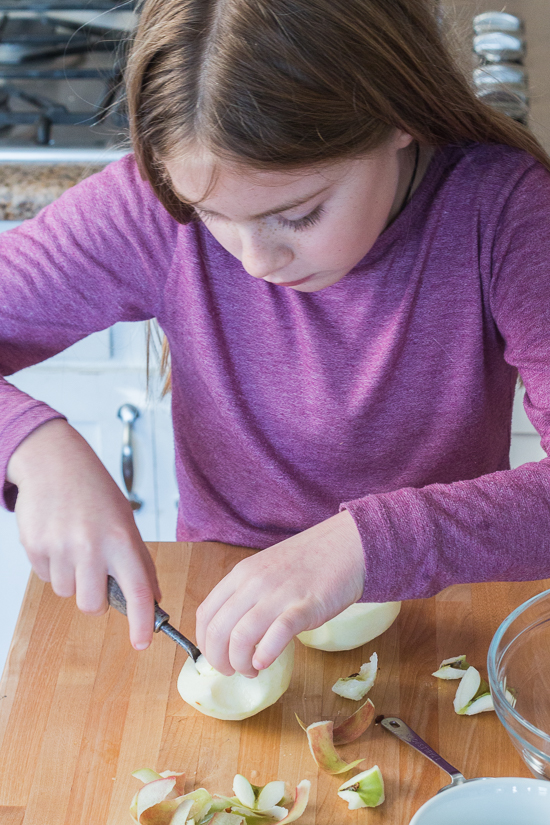 Let kids try things. Obviously, you're not going to start them with your 8-inch chef's knife, but allowing them to participate and work alongside you will give them confidence to work safely in the kitchen.
Kids who know their way around the kitchen are less likely to get hurt there accidentally — cooking or not! Working with adults who model safe behaviors will help make safety habits second nature as kids take on more responsibility for food preparation.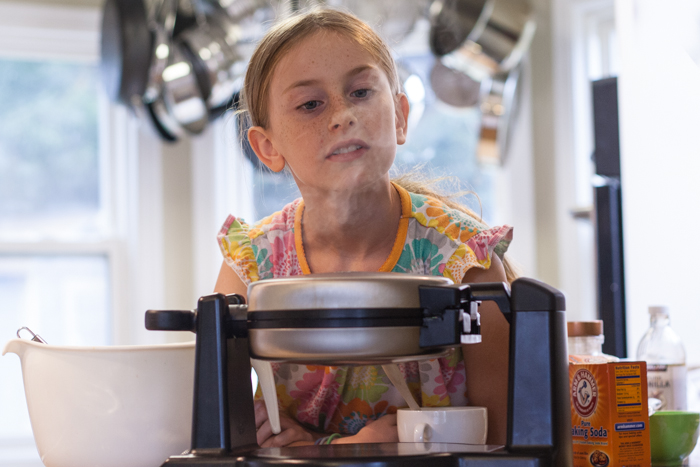 Kid-Friendly Recipes
These are perfect starter recipes for kids. Set aside plenty of time, and try not to worry about the mess. Spills and cleanup are part of the learning process as are mistakes and failures.
Help kids learn to have fun even when projects don't turn out as they expected. As kids gain skills and confidence, you can turn the kitchen over to them and let them take charge!
Decorating Tips and Tricks for Kids
If you're feeling ambitious, let your kids get fancy decorating desserts with marshmallow fondant or piped icing.
Some of the links on this page are affiliate links. If you click through and make a purchase, I earn a small commission for my referral at no additional cost to you. Thank you for supporting Flour Arrangements.
Pin it for Later