When a recipe calls for lemon zest but not juice, slice zested lemons thinly and freeze them to use in beverages later.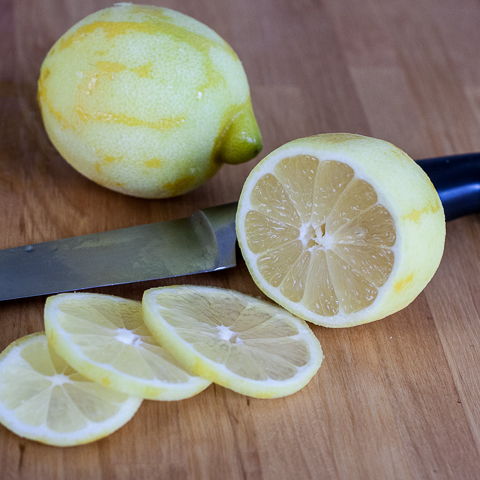 When life gives you lemons, rejoice and start baking! I'm on a citrus roll lately, partly because the streets of Albany sometimes seem like a lemon grove, but mostly because this succulent fruit gives food a tangy kick that makes you want to pay attention to every tart, sometimes puckery bite.
From quick and simple baking projects like shortbread cookies or muffins, to the more elaborate and fancy, like lemon-lime meringue pie or lemon raspberry swirl cake, I've consumed more lemons than I can count. I'm also currently obsessed with this lemon-arugula pasta recipe because of the extra punch it gets from lemon in the pasta itself, but let's face it, pasta tossed simply with zest and juice and herbs makes an awesome meal as well. And let's not forget lemon rosemary monkey bread. I could consume an entire platter of this addictive pull-apart bread all on my own.
Lemons just rock. I love them with pretty much anything.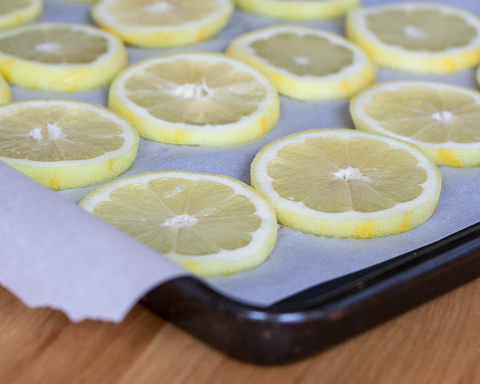 Because I hate to waste any part of a precious lemon, I like it best when recipes use both lemon juice and zest. I'll often pass over recipes that list only one or the other. Sometimes, though, I can't resist baking an otherwise perfect recipe, like this one for lemon-thyme shortbread cookies. The recipe lists three-to-four lemons — zested — with nary a word about the juice. Gaah!
Once you zest a lemon, it starts to dry up and the juice becomes too sour to use. Awhile back, I got tired of tossing out lemons that turned into rocks as they waited for my good intentions to kick in. My genius mom has long used silicone ice cube trays for extra lemon juice (and chicken broth, too). I stopped pretending I would actually do something useful with my zested lemons and started freezing their juice. Once the juice freezes, you can pop the cubes easily from the tray and transfer them to a freezer-safe container to store until the next time you need fresh lemon juice.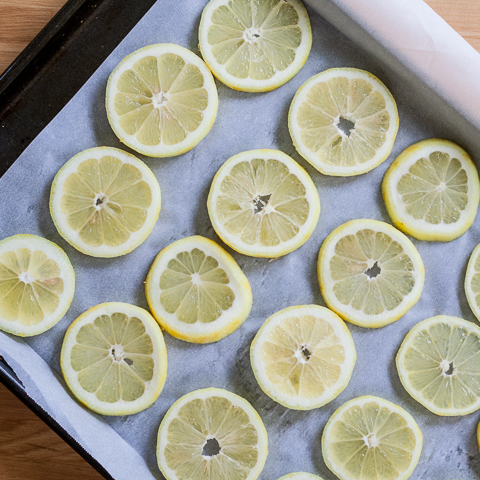 Last week, I found myself cursing the fact that I only have one silicone ice tray. I'd just finished making shortbread cookies, which meant I had lots of extra juice, too much for my single tray.
We were getting ready to catch a plane, so I didn't have time to do anything else with fresh lemon juice. As I considered composting four perfectly lovely lemons, inspiration struck.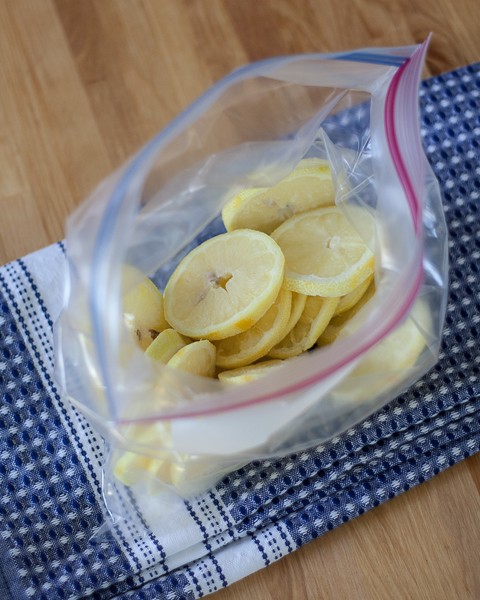 I sliced the lemons thinly, placed the the rounds on parchment-lined baking sheets, and slid them into the freezer. When we returned from our trip, I plopped a lemon slice into a glass of sparkling water to sip while I loaded a freezer storage bag with the remaining slices.
These citrus slices keep perfectly in the freezer, but honestly, they don't last long at my house; we toss them into glasses of water, iced tea, or cranberry juice with abandon. Cheers!
Frozen Lemon Slices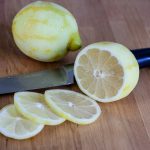 Print Recipe
Frozen Lemon Slices
Instructions
Slice lemons thinly and remove seeds with the tip of a sharp knife.

Place rounds on parchment-lined baking sheets.

Freeze for several hours until solid.

Transfer to a freezer-safe container for storing in the freezer.

Use lemon slices in drinks of all kinds.
Some of the links in this post are affiliate links. If you click through and make a purchase, I earn a small commission for my referral at no additional cost to you. Thank you for supporting Flour Arrangements.