Baking a cake in two bowls rather than cake pans make it easy to create this dalmatian cake.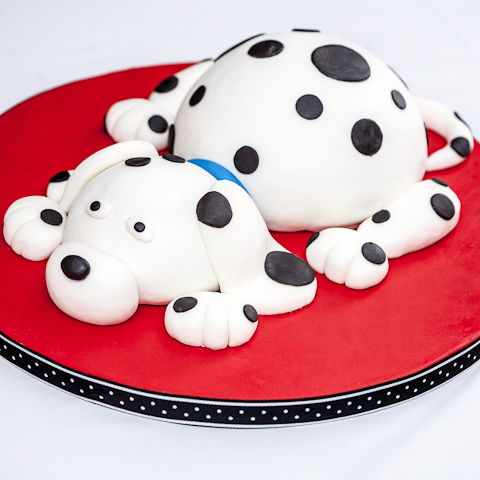 My daughter Eliza thinks she's a dog. When she feels especially puppy-like, she puts underpants on her head and tucks a pair of socks under the elastic to give herself floppy ears.
She even lets her little sister walk her. Trying to decipher her barking presents no end of challenges.
When she's not pretending to be a puppy, she just wants one. For now, we have a good excuse for not caving in and getting a dog; we live at a biological preserve, which means we can't have any pets. We have painted ourselves into a corner, though; every time Eliza bemoans her puppy-less state, we promise we'll get one when we move.
Since we're holding real dogs at bay, at least for now, the least we could do was throw Eliza a 101 Dalmatian-themed party for her seventh birthday. She'd recently read Dodie Smith's book and fell in love with Pongo and Missis. While "dog" dogs aren't welcome where we live, "kid" dogs always are.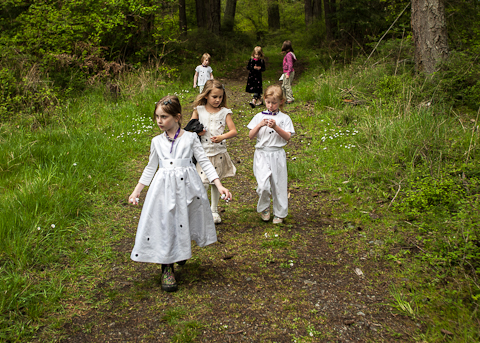 At her party, the first order of business involved becoming Dalmatians. We told her friends that if they wore white, we'd provide spots. With the help of some black stickers and inexpensive dog collars, we had a pack of Dalmatians in no time. Before long, the kids set off to find the missing puppies we had hidden in the woods, around the playground, and on the beach. In reality, we only hid 40 toys, which turned out to be just fine. The little dogs proved harder to find than we thought.
And, of course, the birthday girl needed a Dalmatian cake.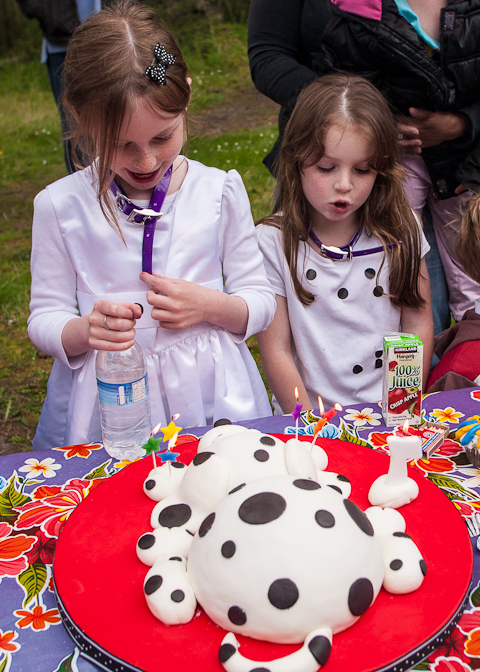 I modified Debbie Brown's
Dotty Dog Cake
into a truly dotty dog. To create its body, I baked a
Devil's Food Cake
recipe in two well-greased and lightly floured metal bowls measuring 7 5/8″ and 5 3/8″. The small bowl took about 50 minutes to bake and the large bowl about 1 1/2 hours.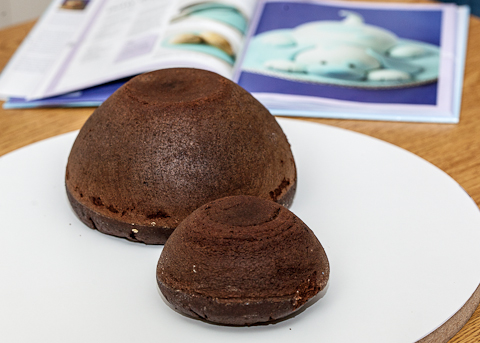 I trimmed the top of the larger cake slightly to smooth out the flat top and then frosted both cakes with vanilla butter cream. I
fondant-wrapped
the head and body separately and then dropped them on the prepared cake board.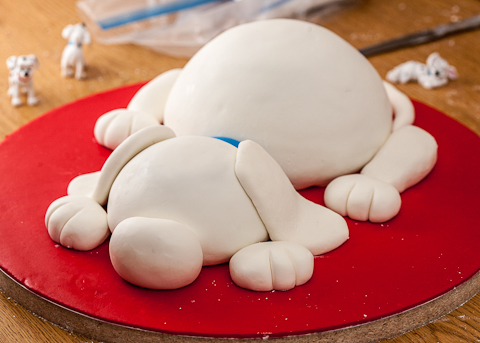 Adding a blue dog collar between the two pieces easily joined them together into a seemingly seamless dog. I rolled four equally-sized pieces of fondant into ovals, and then indented them with the back of a knife to create the paws.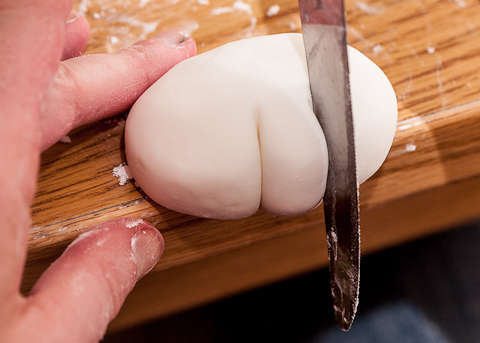 I created legs for the back paws, ears, eyes, a tail, and another fondant oval for the nose. Finally, it was time to add spots.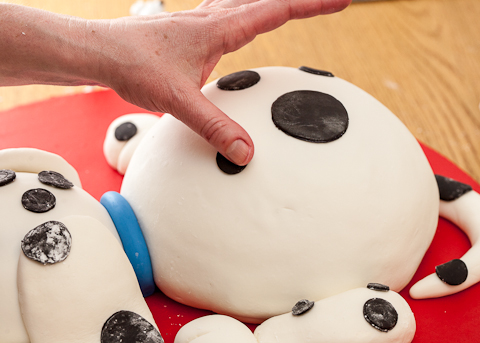 My husband had the foresight to order some
dog bowls
for serving the cake.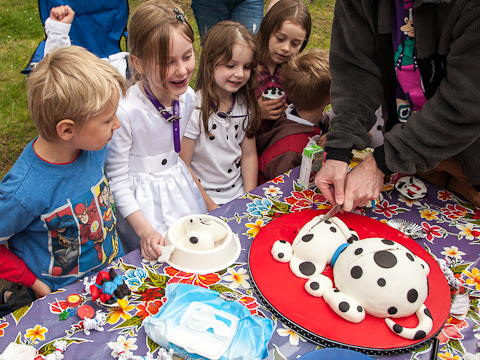 In the flurry of candles, singing, and serving cake for eager kids, we forgot to bring forks to the table. Eliza assumed we'd done this on purpose and tucked in just like a puppy.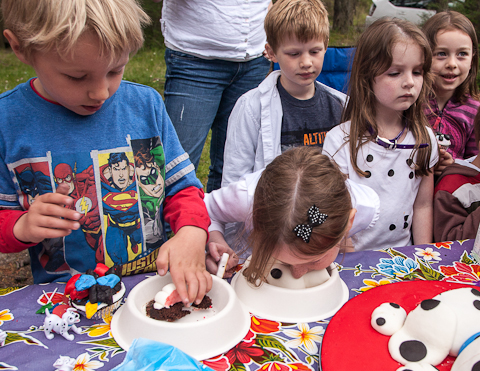 For once, we didn't tell her, "No puppies at the table."
Some of the links in this post are affiliate links. If you click through and make a purchase, I earn a small commission for my referral at no additional cost to you. Thank you for supporting Flour Arrangements.