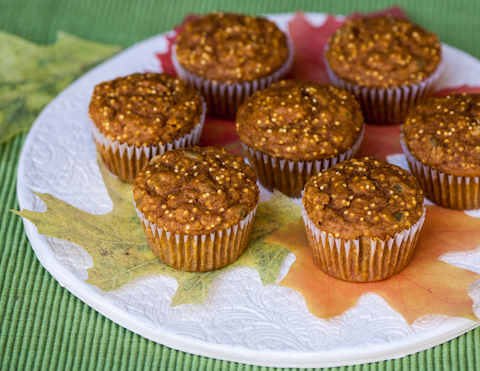 Now that it's October, I'm ready to embrace fall. It's hard to pretend it's summer when the leaves are turning colors and falling from the trees.
For our jaunts to the beach, we've traded our flip flops for XtraTuf boots and our juice boxes for a thermos of hot cocoa.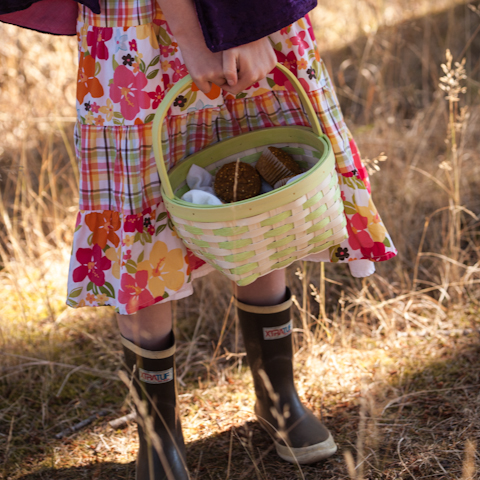 And since cucumber slices or grapes seem silly to nibble on while sipping hot cocoa, I've started making muffins to bring along.
These Pumpkin Millet Muffins taste like fall — cinnamon, ginger, cloves, and sweet pumpkin combine in a comforting blend of flavors. Millet and pumpkin seeds add texture and a satisfying crunch to these moist, rich muffins.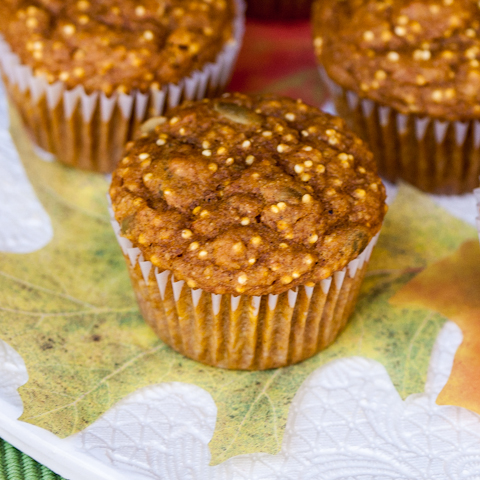 The first time I made them, my daughter and her friend ate three each in quick succession.
I won't tell you how many I ate, but I had to send a good portion of the remaining muffins to a friend to stop myself from eating all of them.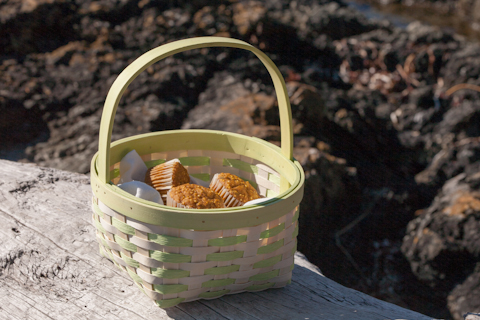 A text from my friend greeted me early the next morning: "I need that muffin recipe. We inhaled them." I was glad to hear I wasn't the only one inhaling muffins.
Pumpkin Millet Muffins
Adapted from Rebar Modern Food Cookbook. Makes 24 muffins. I have made these muffins with both Farmer's Market Organic and Libby's unsweetened pumpkin purees; the muffins baked with Libby's turned out sweeter. Next time I use the organic brand, I am inclined to add a bit more brown sugar.
2 eggs, beaten
1/2 cup vegetable oil
1 cup buttermilk
3/4 cup brown sugar
1 teaspoon vanilla
15 ounces pumpkin puree
1/2 cup rolled oats
1/2 cup millet
1/2 cup pumpkin seeds
1 cup unbleached all purpose flour
3/4 cup whole wheat flour
2 teaspoons baking powder
1 1/2 teaspoons baking soda
1/2 teaspoon salt
1/2 teaspoon cinnamon
1/2 teaspoon ground ginger
1/4 teaspoon ground cloves
Preheat oven to 350° F. Grease or insert liners into the cups of two standard-size muffin pans. Set aside.
Toast millet seeds in a hot dry skillet until they start to crackle and pop. Set aside to cool. Add pumpkin seeds to the skillet and toast until lightly browned and fragrant. Set aside to cool.
Combine eggs, oil, buttermilk, sugar, vanilla, and pumpkin in a large bowl. Mix well, making sure no lumps of brown sugar remain. Stir in the oats, millet, and pumpkin seeds. Set aside.
In a separate bowl, combine the dry ingredients together and mix well. Add the dry ingredients to the wet mixture. Gently stir to combine, taking care not to over-mix.
Fill muffin cups generously and bake for 20 to 25 minutes, until an inserted toothpick comes out clean. Remove pans from oven and let sit for 5 minutes before removing muffins to a cooling rack.
Some of the links in this post are affiliate links. If you click through and make a purchase, I earn a small commission for my referral at no additional cost to you. Thank you for supporting Flour Arrangements.