With a cake-like texture, hint of cinnamon, and thick layer of ganache, these Cinnamon Chocolate Brownies feel decidedly elegant for a simple, no-fuss finger food.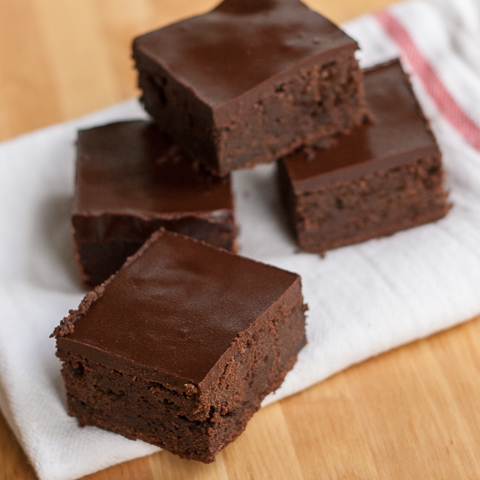 The day the movers loaded our possessions onto a truck and took them away, we had no idea when we'd see our things again.
In two days, my husband would head for California to start his new job, but the girls and I had decided to camp in our tiny island cottage for another week. We'd already signed Eliza up for Circus Camp, and she was eager for unicycle riding and trapeze acrobatics. But, truth-be-told, we just wanted more time with our friends.
Since mid-June, when we learned we were leaving San Juan Island, we'd madly tried to buy a house in the Bay Area. We made one house-hunting trip in late June, but every single house we tried to buy went to higher bidders. In desperation, we resorted to making offers on houses sight unseen.
The fast-approaching school year fueled our insanity; our daughters, already disgruntled and downhearted about leaving the island, would surely come unhinged if we moved a second time, especially if it involved changing schools, which we'd surely risk if forced to rent before buying.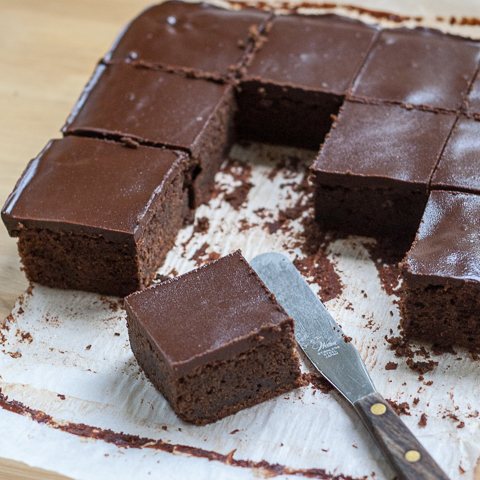 While the idea of making such a significant purchase based on internet photos and Google Street View may seem crazy, we were fortunate to have a long-time friend, the amazing Annette Goodfriend, as our real estate agent. When she said we'd like a place, we knew she knew us well enough to believe her.
Annette visited house after house for us, sketching floor plans and even meeting with contractors to find out how much the purported $50,000 worth of pest damage would really cost to repair, or on another property, whether or not we could afford to tear down a decrepit hovel and replace it with some livable space.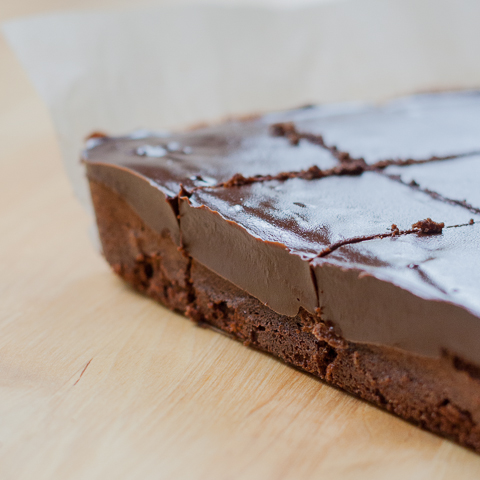 Annette was working overtime for us, but, to be honest, by the time the moving truck headed for the ferry landing, I had given up hope that we'd own a house before the start of the school year. Few places in our price range were coming on the market in Albany, the town where we wanted to live, and many of them were going for more than $100,000 over the asking price.
Our plan, at this point, was to head to my parents' house in Lafayette and hope that something — anything — would work out in Albany before August 27, the first day of school.
Since our nearly empty cottage didn't feel like home anymore, we rowed to town for one last family meal at the Cask & Schooner. As we placed our orders, my husband stepped outside to take a call from Annette. When he returned – followed by our server with champagne — I nearly cried. We had a house! Of course I'd never seen this house before, but at this point I didn't care: we finally had a destination.
As it happens in small towns, our good news traveled fast. People dropped by the table to congratulate us about our new house, and, at meal's end, when we asked for the check, our server informed us that a friend had picked up our tab. Our row home felt much lighter than our trip on the water only hours earlier.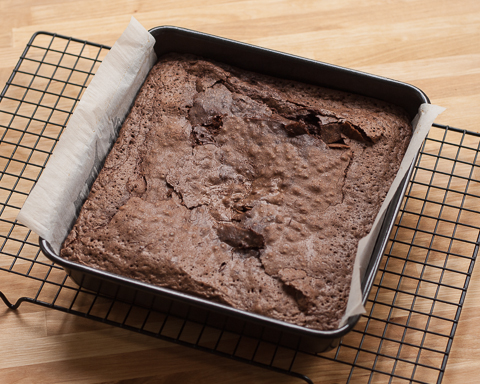 As I type these words in a cozy living room still dotted with unpacked boxes, it seems impossible to me that we bought this house without having set foot on the property. I'm still amazed at how much we feel at home here, not only in our new space, but in our neighborhood as well.
We may have traded the open space we grew to love in Friday Harbor, but we've gained a block full of neighbors who look out for one another and the street that many of them have lived on for most of their lives (we're the second owners of our 1938 house).
A three-block stroll takes us to Solano Avenue, with its enticing shops and restaurants that we're eager to visit once our finances recover from the shock of buying a house at Bay Area real estate prices. In the meantime, we're walking three blocks in the other direction to Trader Joe's so we can prepare our own meals. Each time I carry groceries home, I still can't believe I managed to pick up staples and a few specialty items without spending hours in transit via ferry and car.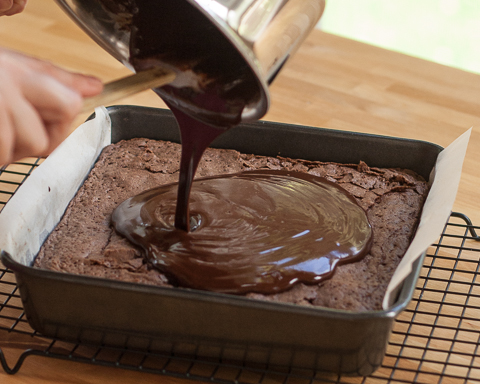 As soon as we stared settling into our new house, my daughters stepped up their complaints about my lack of baking.
When I finally discovered some pans while unpacking, I disentangled myself from the boxes and asked the girls if they wanted to make brownies. I intended to make my mom's Blond Brownies, which are simple, fast, and decadent, but Eliza wanted something with cinnamon.
I will always remember these rich, Cinnamon Chocolate Brownies as the first dessert the girls and I baked in this new-to-us, old-little-house in Albany. While they're a simple, no-fuss finger food, these brownies' cake-like texture, hint of cinnamon, and thick layer of ganache make them decidedly elegant — elegant enough for an impromptu celebration of our new home.
Since our dishes and flatware remained buried in a box somewhere, we couldn't have baked a more perfect treat for the occasion.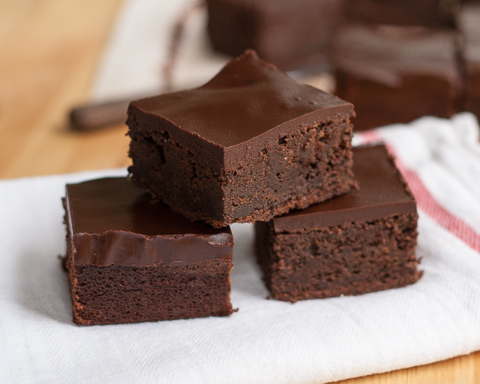 Cinnamon Chocolate Brownies with Chocolate Ganache
Adapted from epicurious.com. Makes 16 brownies.
Brownies
1/2 cup unbleached all purpose flour
1 tablespoon unsweetened cocoa powder
1 1/2 teaspoons ground cinnamon
1/8 teaspoon salt
6 ounces bittersweet chocolate, chopped
3/4 cup (1 1/2 sticks) unsalted butter, cut in slices
1 1/2 teaspoons vanilla extract
4 large eggs
1 cup sugar
Ganache
8 ounces bittersweet chocolate, chopped
1/4 cup (1/2 stick) unsalted butter, cut in slices
2 tablespoons, plus 2 teaspoons whipping cream
1 teaspoon vanilla extract
For the brownies, position rack in center of oven and preheat to 350°F. Generously butter an 8 or 9-inch square metal baking pan. Add a layer of parchment paper, leaving the edges long enough to lift the brownies out of the pan once cool for easier slicing. Butter the parchment paper, pressing it to adhere smoothly to the pan.
Mix flour, cocoa powder, cinnamon, and salt in small bowl.
Combine chocolate and butter in a double boiler or metal bowl set over simmering water; stir with a silicone spatula until melted and smooth. Turn off heat. Mix in vanilla extract. Let the mixture stand over the warm water.
In the bowl of a standing electric mixer, beat eggs and sugar until the mixture thickens and falls in soft ribbon when beaters are lifted, about five minutes. Stir in flour mixture in two additions, blending well after each. Gradually add warm chocolate to egg mixture, beating until just combined.
Pour batter into prepared pan and bake brownies until the top is set and a tester inserted into the center comes out with moist crumbs attached, about 30 minutes. Cool completely in pan on rack. The top may crack and buckle as it cools. Just press the crispy layer down a bit once the brownies cool to help the ganache spread in an even layer.
For the ganache, combine chocolate, butter, and cream in small saucepan over medium-low heat, stirring with a silicone spatula until melted and smooth. Turn off heat and mix in vanilla extract. Pour evenly over brownies, tilting the pan as needed to spread the ganache all the way to the pan's edges.
Chill brownies until ganache sets, about 2 hours. Remove the brownies from the pan using the ends of the parchment paper and transfer to a cutting board. Slice into 16 squares. Serve cool or at room temperature.