This Tangy Blue Cheese Dressing tastes incredible on salads or as a satisfying, flavorful dip for fresh veggies.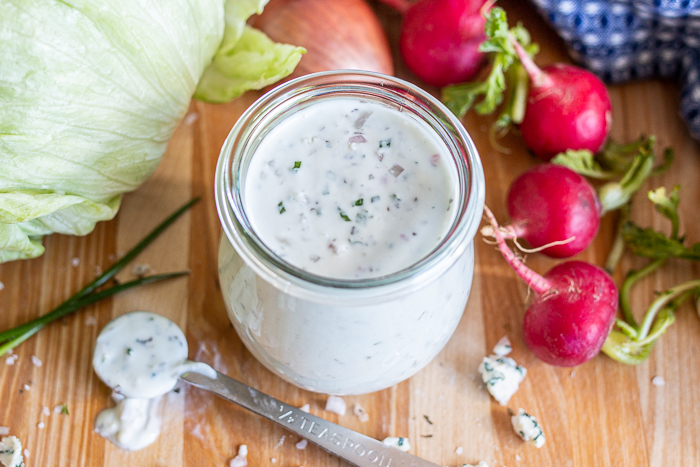 My daughter Tessa loves a wedge salad, so I've been working on a Blue Cheese Dressing recipe to help her create the wedge salad of her dreams.
This tangy recipe delivers incredible blue cheese flavor in a creamy dressing that complements the fresh crispness of iceberg lettuce — the essential base for a classic wedge.
When I set out to make Blue Cheese Dressing, most of the recipes I found included mayonnaise. Since I'm not a fan, I worked with various combinations of buttermilk, whole milk yogurt, and sour cream to achieve a thick, satisfying texture without the need for mayo.
In the end, the easiest option — using just yogurt — turned out to be the best!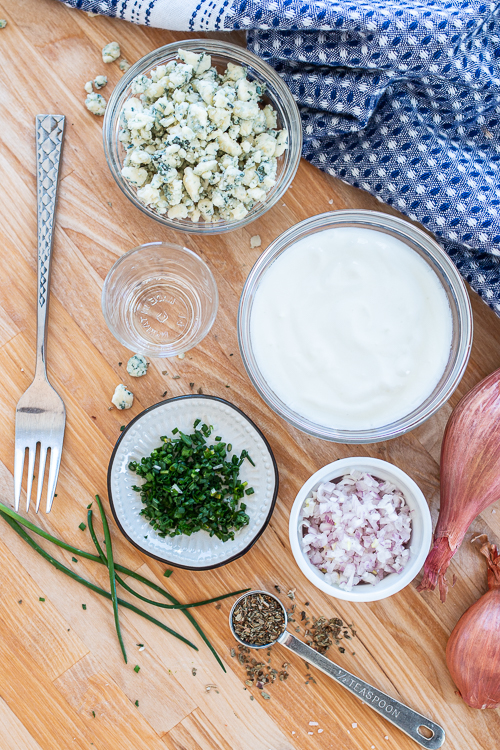 Diced shallots, fresh chives, and dried basil round out the flavors in this quick, easy dressing.
How to Make Blue Cheese Dressing
Most of the bold flavor in this dressing comes from the sharp, pungent cheese, so you'll want to start out with a good quality blue cheese.
Crumble the blue cheese into a small bowl, and, with the back of a fork, mash it with white wine vinegar to make a thick, chunky paste.
The bits of cheese that remain add texture and bursts of blue cheese flavor to the finished dressing. If you prefer a smoother consistency, continue mashing until evenly combined.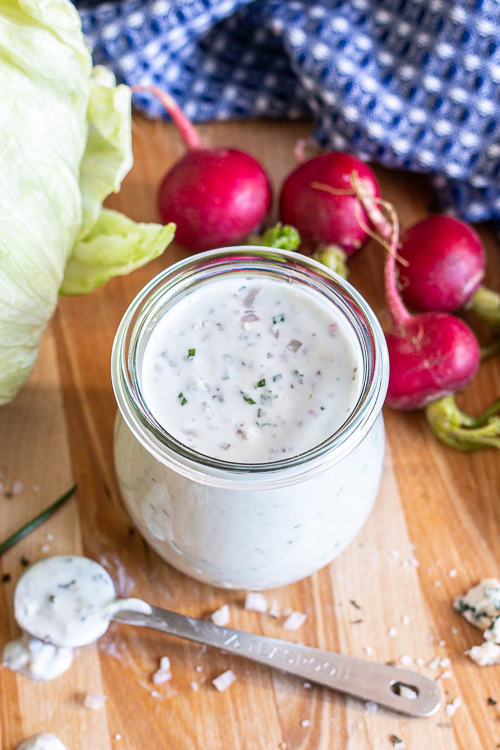 Add yogurt, minced shallots, chopped chives, and dried basil to the mixture and whisk well. Because yogurt gives body to the dressing, I recommend using whole milk yogurt instead of non or low-fat.
Add salt and pepper to taste, and you're done!
How easy is that? This quick, simple recipe means you'll never need to buy prepared Blue Cheese Dressing again!
Serving Suggestions
I recommend making the dressing close to serving time as it loses its thickness as it rests in the refrigerator. After a quick whisking, it still tastes great, it just has a thinner consistency.
This tangy dressing tastes amazing over a thick wedge of iceberg lettuce topped with chopped bacon, sliced hardboiled egg, slivered radishes, cherry tomatoes, and crumbled blue cheese.
But don't stop there! It tastes equally delicious tossed with baby spinach leaves or chopped romaine.
Since it's so thick and creamy, this Blue Cheese Dressing makes a great dip and sandwich spread, too!
Print Recipe
Tangy Blue Cheese Dressing
This Tangy Blue Cheese Dressing tastes incredible on salads or as a satisfying, flavorful dip for fresh veggies. Makes about 1 cup.
Ingredients
2

ounces

blue cheese

crumbled (about 1/2 cup)

1 1/2

tablespoons

white wine vinegar

1

small

shallot

minced (about 2 tablespoons)

1/2

cup

whole milk yogurt

2

teaspoons

chopped fresh chives

1/2

teaspoon

dried basil

salt and pepper

to taste
Instructions
Combine blue cheese and vinegar in a small bowl. Mash them together with a fork to form a thick, chunky paste.

Add the yogurt, shallots, and herbs to the mixture. Whisk until well combined.

Season with salt and pepper to taste.
YOU MIGHT ALSO LIKE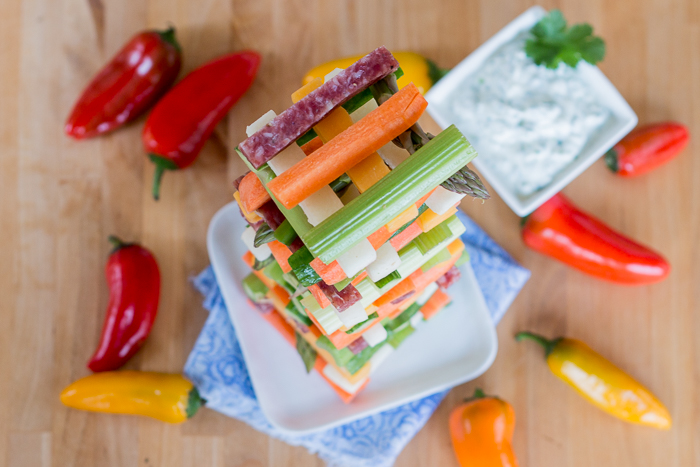 Jenga Veggie Tower with Creamy Cilantro Dip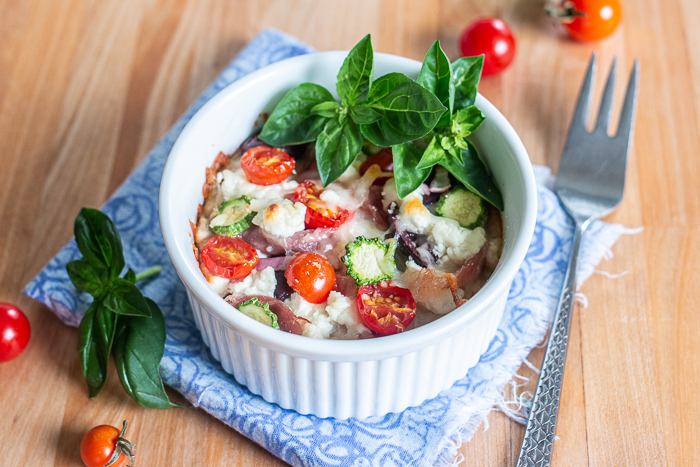 Easy Baked Polenta Cups