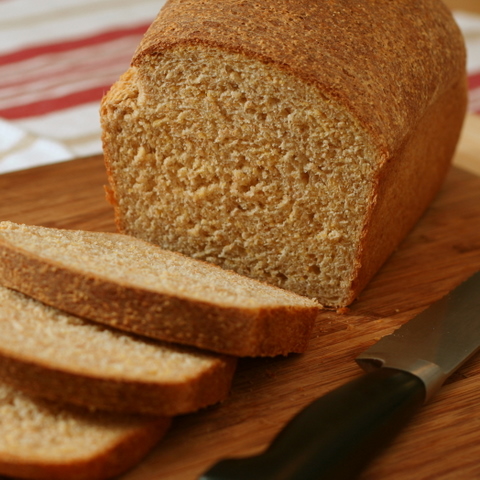 When I realized that I could make potato bread without the recipe, I knew the time had come to expand my bread repertoire.   This sounds obvious, but making it happen proved more challenging than you might think.
Every week since school started in August, I've baked bread for my daughter's peanut butter and jelly sandwiches (okay, I admit to missing one week, but I had a surrogate baker, so I say it counts).  Since I usually begin bread-baking in spare moments after work or before throwing dinner together for my family, I'm a rushed and distracted baker.  This makes familiarity a fine thing.  After baking a recipe several times, I'm able to multi-task:  I can mediate drama associated with intense Candyland rounds or facilitate the sharing of a purple magic marker, all without screwing up my dough, or even forgetting about it completely.
I'd had my eye out for a new recipe to try, but my willingness to trade a little variety for the certainty of mayhem and discontent hindered my progress.  Finally, though, I found a Chez Panisse recipe for cornmeal graham bread that seemed a compelling risk….