This lemon chess tart is sweet, tangy, and delicious. It's rich pine nut crust perfectly complements its tart filling.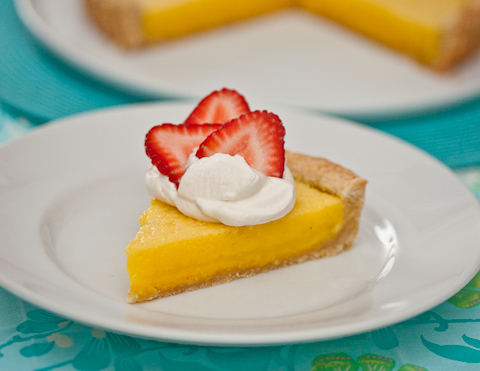 M
y hand involuntarily reached for the book nestled on the "new" shelf in the kids' section of our public library. The three-letter title —
Pie
–told me all I needed to know; if this novel featured pie, I wanted to read it.
I consider pie a perfect food, as does my daughter Eliza. I knew immediately that we would enjoy reading this book together.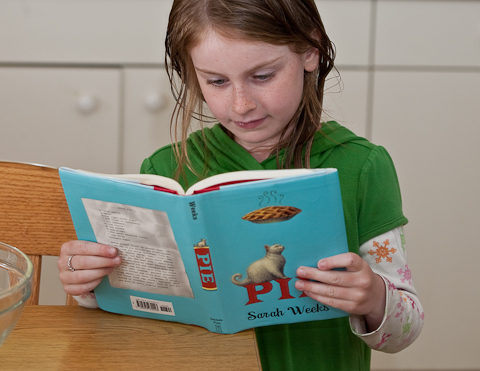 We devoured Sarah Weeks' mystery in no time, savoring each suspenseful twist in a story set in a quiet town turned pie-crazy, wondering all along why the local pie queen Polly Portman bequeathed her secret pie crust recipe her seriously cantankerous cat.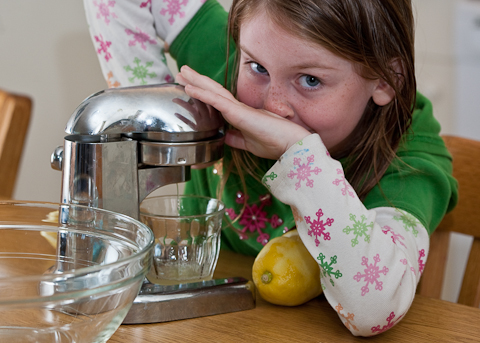 Alice, the 11-year-old protagonist, inherits her aunt's cat before he goes missing in a town full of suspects bent on perfecting pies. As Alice navigates her grief and the mysterious events surrounding the cat's disappearance, she learns about friendship, family, and self.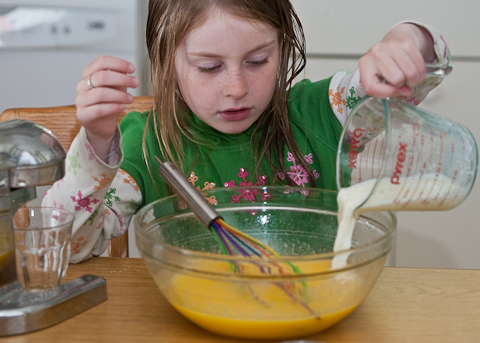 The book, which I love for the story alone, won my heart with its pie recipes. Each page-turning chapter begins with a recipe, complete with notations from Polly that reveal the generosity and spirit of the departed pie queen. About half way through the book, Eliza paused long enough between chapters to ask when we could make a pie. I'd been wondering if she'd ever ask.
We decided to start with the Lemon Chess Pie from chapter 8. After we got going, I realized that we'd chosen correctly; aside from slicing two lemons, Eliza did everything, from zesting to juicing to measuring and mixing.
We needed to come up with a crust recipe since Polly's secret instructions never appear in the book. Because Eliza loves pine nuts, I suggested a nut crust with the addition of lemon zest since the filling didn't require it. This crust certainly looks nothing like what Polly Portman had in mind, but its nutty, slightly salty flavor complements the sweet tangy filling perfectly.
I recommend both this book and this tart, especially if you have a small person in your life who loves sweets. Eliza loved
Pie
so much that she decided to buy it for herself. I'm pretty sure she's read it at least four times on her own.
And she's made the Lemon Chess dessert as many times as well. She's only seven, but she already has a signature recipe.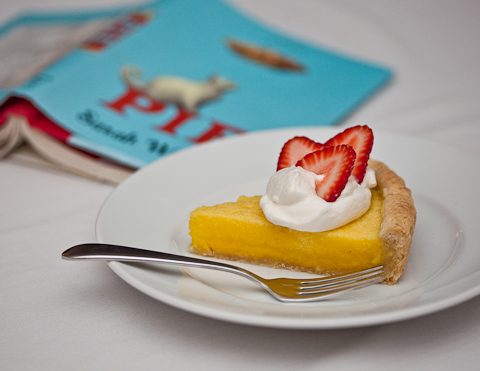 Pine Nut Crust
Make the crust first and let it chill while you prepare the filling. This recipe will fill a 9-or 10-inch fluted tart pan. 1/4 cup pine nuts, toasted 2 lemons, zested 1 1/4 cups flour 1/4 cup powdered sugar 1/2 teaspoon salt 1/2 cup (1 stick), plus 2 tablespoons butter, cut in slices 2 tablespoons ice water, plus more as needed, strained 1/2 teaspoon vanilla extract Whirl the first five ingredients in the bowl of a food processor until the pine nuts are chopped into smallish crumbs. Add about 2 tablespoons butter and process until you no longer see chunks. Add remaining butter and process briefly, leaving chunks the size of peanuts. Working quickly, turn on the food processor and pour the ice water and vanilla through the feed tube, stopping before the dough comes together. Pinch a bit of the dough between your fingers. If it does not stick together, add a couple of teaspoons more water and whirl briefly. Turn out the dough onto a large piece of plastic wrap. Use the plastic wrap to help you create a large, flat disk: fold the edges of the dough toward the center and press down to smooth out the roughness. Refrigerate dough for at least 30 minutes. Roll out dough into a circle to fit a 9-or 10-inch tart pan with about an inch of overhang all the way around the pan. Transfer dough carefully into the tart pan, and then fold overhanging edge down inside the tart pan, pressing gently to help it adhere. Prick the bottom of the crust five times with the tines of a fork.
Lemon Chess Filling
Adapted from the novel
Pie
. Serves 8 to 10. 4 eggs 1 1/2 cups sugar 1/2 teaspoon salt 3 tablespoons cornmeal 1/4 cup unsalted butter, melted 1/2 cup whole milk 2 lemons, juiced In a large bowl, combine eggs, sugar, salt, cornmeal, melted butter, milk, and lemon juice. Whisk by hand until sugar is dissolved. Pour filling into unbaked tart shell. Bake on the oven's lower rack at 425° F for 10 minutes. Reduce temperature to 350° F and bake until the center is set, about 25 to 30 minutes. The cornmeal will form a thin crust on the top of the custard. Serve at room temperature or chilled topped with a generous dollop of whipped cream.
Some of the links in this post are affiliate links. If you click through and make a purchase, I earn a small commission for my referral at no additional cost to you. Thank you for supporting Flour Arrangements.