Inspired by the after dinner drink, these rich chocolate cupcakes topped with minty frosting come together as decadent and delicious Grasshopper Cupcakes.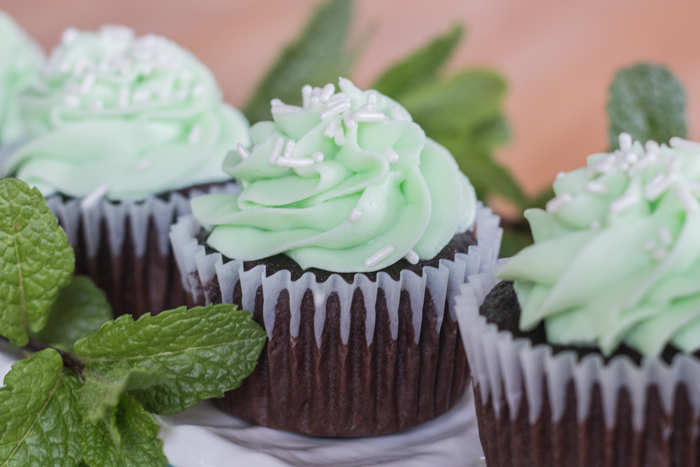 A few weeks ago, my husband ordered a Grasshopper after we'd finished up our meal at The Boxing Room in San Francisco. I'd never actually tried this after dinner drink that inspired Grasshopper Pie, one of my favorite childhood desserts, so I couldn't help taking a few sips to see how I felt about it.
The drink tasted delicious, but to be honest, it was a bit sweet for my taste. I'd much rather sink my teeth into this amazing flavor combination than sip it from a glass.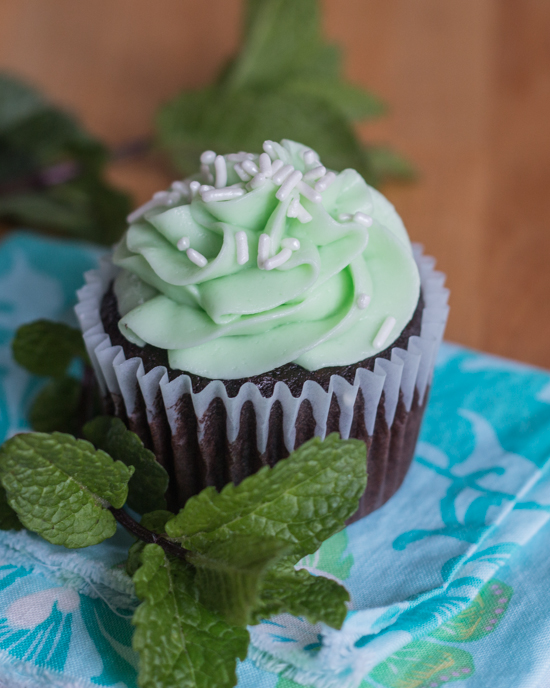 While I'm always a sucker for Grasshopper Pie, it was time to experiment with something new: Grasshopper Cupcakes.
These rich chocolate cupcakes include a generous shot of creme de cacao, one of the liqueurs used to mix up a Grasshopper. Creme de menthe, the other liqueur in the cocktail, gives the frosting its pale green hue as well as a subtle minty flavor.
If you love mint, you may want to add the optional splash of peppermint extract when you prepare the frosting. Be sure to taste the billowy green mixture before you add the peppermint; my daughter Tessa argues that the peppermint overpowers the creme de menthe.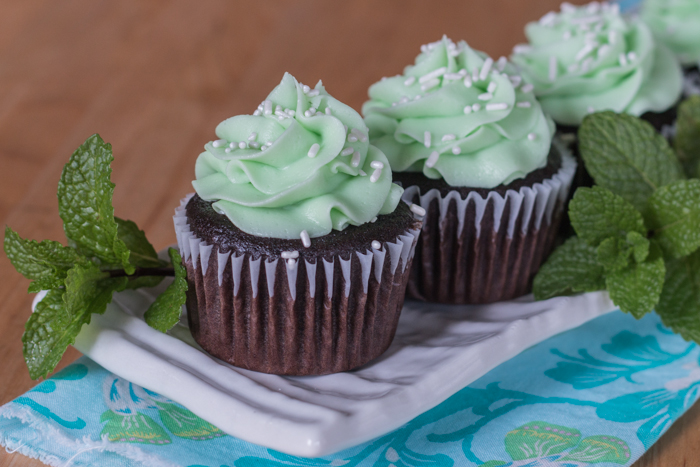 While she feels it's a sacrilege to mess with the flavor, the rest of us think the frosting needs a stronger mint flavor to stand up against the decadent chocolate cupcakes.
If you're picking up liqueurs especially for this recipe, you might as well mix yourself a Grasshopper to help wash down your cupcake.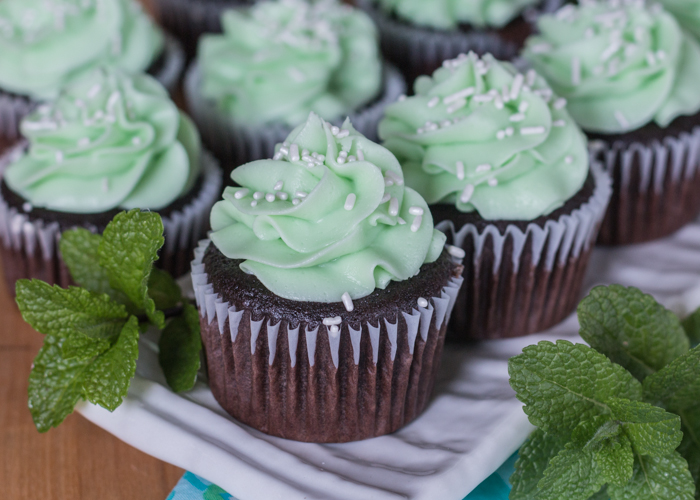 This twist on the traditional Grasshopper, which includes cognac to cut the sweetness, has me questioning the idea that I'd rather eat a Grasshopper than sip one.
Fortunately, they're great together together, so you don't have to decide.
Cheers!
Print Recipe
Grasshopper Cupcakes
Makes 20 cupcakes.
Ingredients
Cupcakes

2

ounces

unsweetened chocolate

finely chopped

2

tablespoons

unsweetened cocoa powder

½

cup

boiling water

½

cup

sour cream

3

tablespoons

cream de cacao

1/2

teaspoon

vanilla extract

1

cup + 2 tablespoons

unbleached all-purpose flour

¾

teaspoons

baking soda

¼

teaspoon

salt

5

tablespoons

butter

softened but still cool

¾

cups

granulated sugar

packed

2

large eggs

1

cup

chocolate chips

Buttercream Frosting

4 to 4 1/2

cups

confectioners' sugar

sifted if lumpy

6

tablespoons

unsalted butter

softened but still cool

¼

cup

crème de menthe

1/4

teaspoon

peppermint extract

optional

2

tablespoons

milk or heavy cream

as needed
Instructions
For the cupcakes, preheat oven to 350° F. Grease or paper-line 20 muffin tin cups. Set aside.

Combine chocolate and cocoa powder in a small bowl. Carefully pour in boiling water and stir until the chocolate has melted and the ingredients are well combined. Add sour cream, cream de cacao, and vanilla extract. Mix well and set aside.

Combine flour, baking soda, and salt in a bowl and set aside.

In the bowl of a standing electric mixer, cream together butter and sugar until well combined.

Add the eggs to the butter mixture one at a time, beating well after each addition. Beat until well blended.

Add half of the flour mixture and mix briefly. Stir in the chocolate mixture. Add remaining flour and stir until just combined. Mix in chocolate chips.

Add batter to prepared muffin cups, filling each one about half full.

Bake until the cupcakes are set and a tester inserted in the center comes out mostly clean, about 15 minutes.

Remove from the oven and cool in the pan for 10 minutes before removing cupcakes to a cooling rack.

For the buttercream frosting, combine butter, 4 cups of confectioners' sugar, creme de menthe, and peppermint extract (if using) in the bowl of a standing electric mixer. Mix slowly with the paddle attachment to combine, and then increase speed to medium-high. Beat until well combined. Add additional powdered sugar or some of the milk or cream, as needed, to achieve a smooth consistency that will hold up on your cupcakes.

Pipe frosting atop cooled cupcakes or use a small spatula to add a generous layer of frosting to each cupcake. Garnish with sprinkles, if desired.
PIN GRASSHOPPER CUPCAKES FOR LATER

You might also like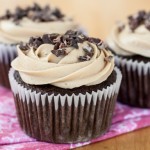 Kahlua Chocolate Cupcakes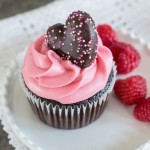 Raspberry Chocolate Cupcakes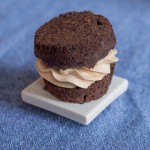 Chocolate Cupcakes with Salted Caramel Frosting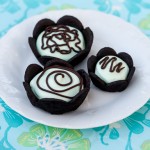 Grasshopper Tartlets