Sweet and tart with a hint-of-vanilla, this cool, refreshing Single-Serving Vanilla Lemonade is ready in minutes.
This summer, my daughter Tessa got in the habit of mixing up a big pitcher of fresh lemonade for our family at least once a week.
She'd boil up a batch of vanilla simple syrup and then pick lemons from our tree to juice while the syrup cooled.
Adding a vanilla bean to the saucepan while simmering the simple syrup adds flavor and sophistication to cool, sweet-tart lemonade. Vanilla Lemonade is, hands down, my favorite kind of lemonade!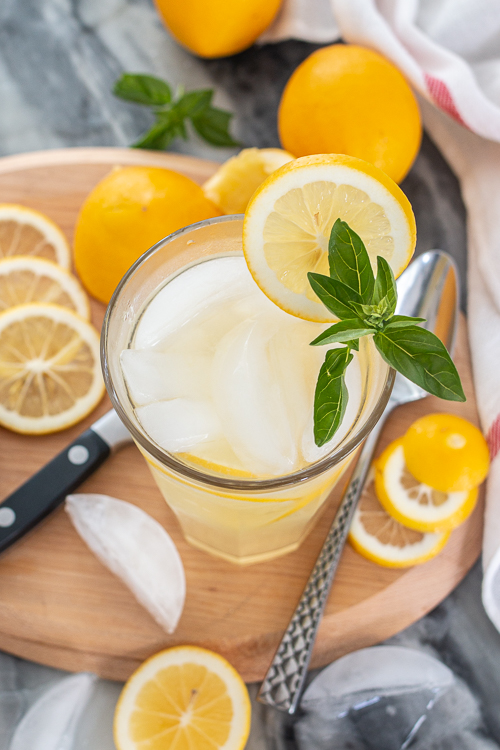 As our lemon supply dwindled, Tessa stopped making lemonade as frequently. When she had a hankering the other day, I suggested that we come up with a Single-Serving Vanilla Lemonade recipe that wouldn't require picking as many lemons at a time.
We played around with the ingredients and finally settled on a formula scaled to one medium lemon per glass.
I love the ease of this recipe, which doesn't require the step of preparing simple syrup. Mixing the sugar and hot water together in a glass until the sugar dissolves is so much faster. It also means fewer dishes to wash!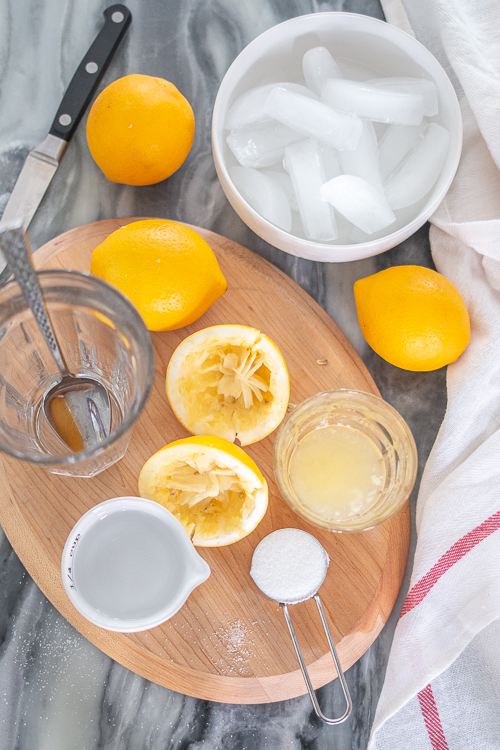 Skipping the simple syrup did mean, however, that we couldn't depend on it for awesome vanilla flavor. We added vanilla extract instead, stirring it in with the freshly-squeezed lemon juice and cold water. Using vanilla extract is easier, and, better yet, less expensive. Vanilla beans can be quite pricey!
Once you've combined all the ingredients except for the ice, take a small sip. Add more water if needed, but keep in mind that melting ice will dilute the lemonade.
Add ice to fill the glass and enjoy the sweet, tangy, hint-of-vanilla lemonade. It's so refreshing!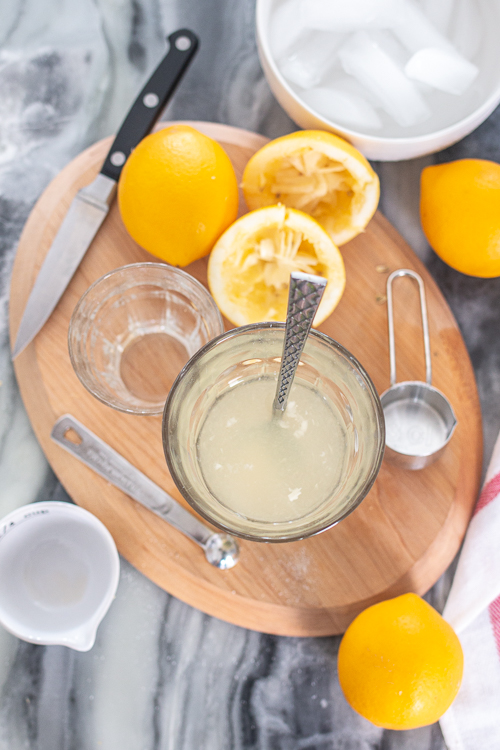 Now that we've started making lemonade by the glass, I have a feeling the remaining lemons on our tree won't last long.
This Single-Serving Vanilla Lemonade tastes just as delicious as traditionally-made lemonade, but, since it's easier to prepare, we're making it so much more often!
It may be time to plant another lemon tree.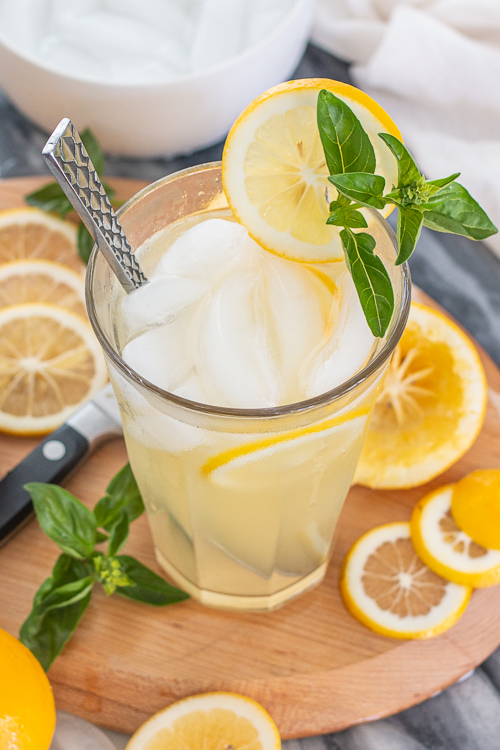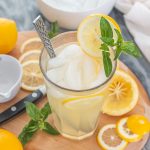 Print Recipe
Single-Serving Vanilla Lemonade
Sweet and tart with a hint-of-vanilla, this cool, refreshing Single-Serving Vanilla Lemonade is ready in minutes. If you like bubbles, mix in sparkling water instead of regular cold water.
Ingredients
2

tablespoons

granulated sugar

1/4

cup

hot water

1/4

teaspoon

vanilla extract

3

tablespoons

freshly-squeezed lemon juice

(from 1 medium lemon)

1/2

cup

cold water

plus a tablespoon or two more if needed

ice

lemon slices

for garnish

basil, lemon verbena, or edible flowers

for garnish
Instructions
Combine sugar and hot water in a large, heat-proof drinking glass.

Mix in vanilla extract, lemon juice, and 1/2 cup cold water. Stir well to combine.

Taste the lemonade. If needed, add a bit more cold water, keeping in mind that the ice will dilute the mixture.

Add ice to fill the cup and mix well.

Garnish with sliced lemons, fresh basil, lemon verbena, or edible flowers, if desired.
YOU MIGHT ALSO LIKE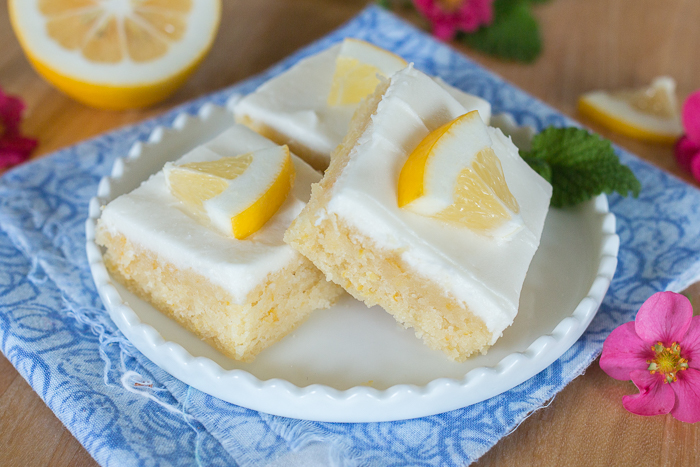 Tart and Tangy Lemon Blondies
Lemon Blueberry Swirl Ice Cream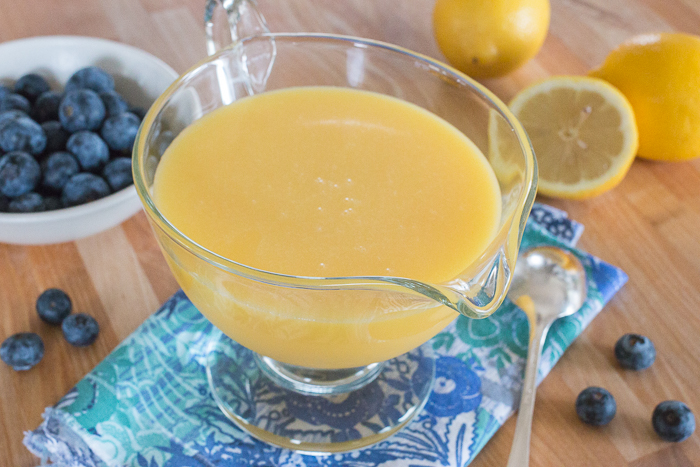 Sweet and Tangy Hot Lemon Sauce