Tender and irresistible, these tangy Lemon Blondies burst with bold citrus flavor. Smooth, creamy lemon frosting adds sweetness and zing to these easy-to-prepare treats.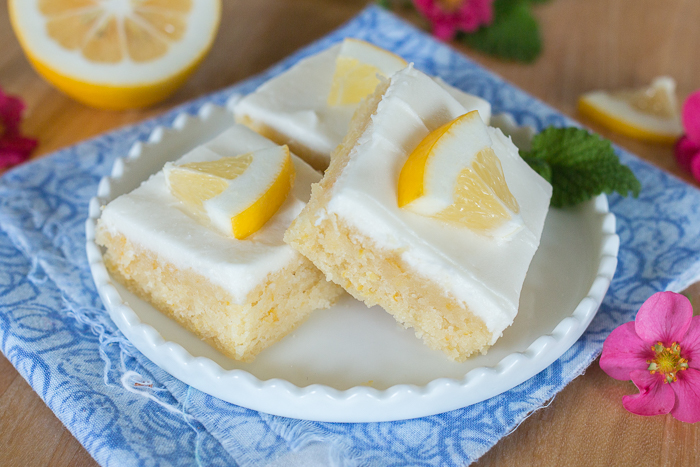 T
he last time we went out of town, I left some Lemon Blondies for our pet sitters to nibble on while they played with our cat and fed our fish. When we returned, one of them told me that she liked the lemon treats so much that she'd looked for them on my blog. Try as she might, she'd had no luck finding the recipe. I explained that I was still experimenting with the recipe. Did she think it needed more lemon flavor?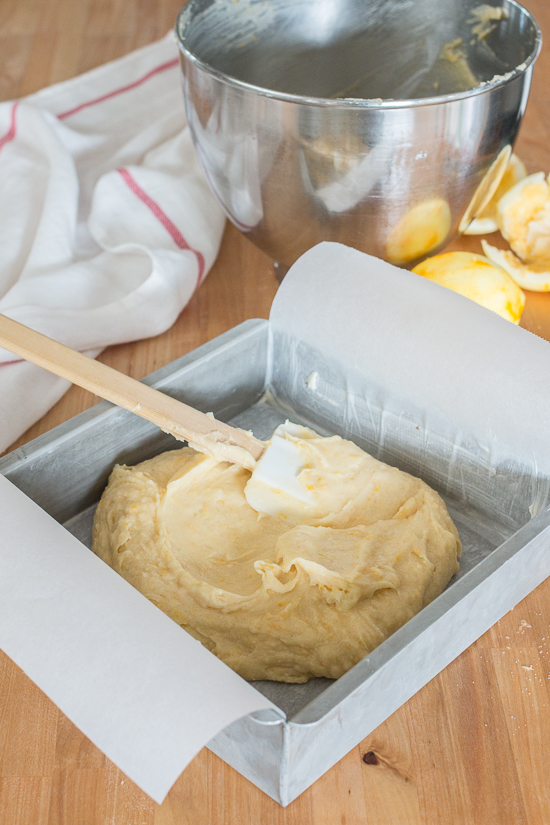 She assured me that it was ready now, thank you very much. Would I please just post the recipe so she could bake them right away? When I made them again, I realized that she was right. Full of tangy citrus flavor, these tender bars taste bright and luscious. Creamy lemon frosting adds a smooth sweetness and gives them some extra zing.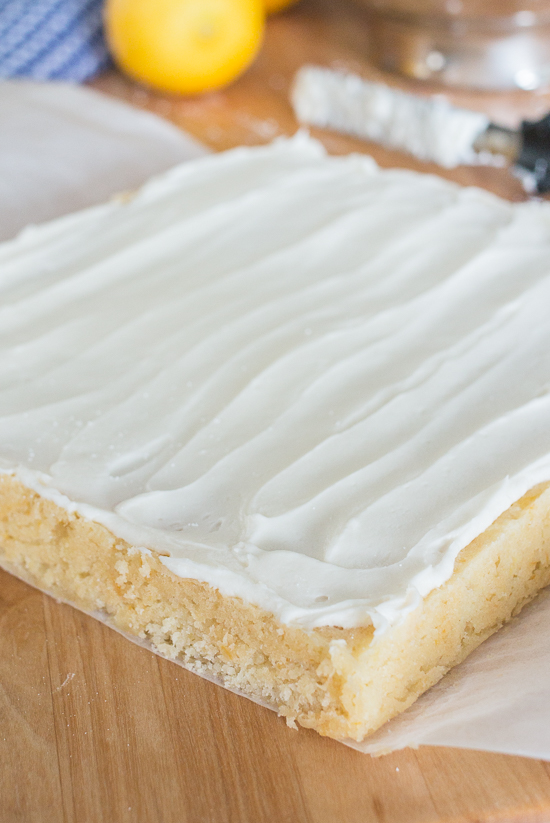 After frosting and slicing the blondies, I like to top each one with thin wedge of Meyer lemon. While it's perfectly acceptable to remove this garnish before eating, I love the juicy burst of sour lemon flavor in combination with the sweet, tart bars. I used a stand mixer to prepare these treats, but this simple, straightforward recipe could easily be mixed by hand as well. If you go that route, be sure to soften the butter to room temperature. This will make mixing both the batter and frosting a breeze.
It seems like everyone, myself included, has a tendency to call these treats lemon "bars" rather than blondies. But
lemon bars
, really a dessert category of their own, feature a layer of crisp shortbread covered with a succulent lemon curd-like topping. They're decidedly different from these blondies, which have a brownie-like texture. Tempting as it is to call these tangy sweets "Goldies" because of their pale golden hue, I'm sticking with Lemon Blondies since it's a bit more obvious.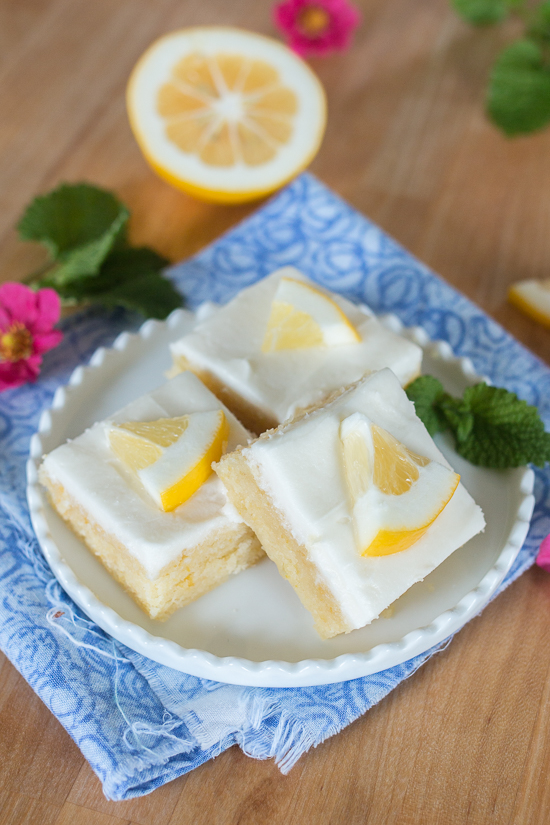 Really, though, it doesn't matter what you call this dessert, as long as you can eat it, preferably as soon as possible. Since the better part of my daughter's soccer team is waiting patiently to make this recipe, I'll just stop typing now and share it. Enjoy!
Pin Lemon Blondies for Later
You might also like