Warm bread oozing with melted cheese is hard to beat. Inspired by cheese zombies, these Cheese-Stuffed Dinner Rolls accompany soup and salad perfectly.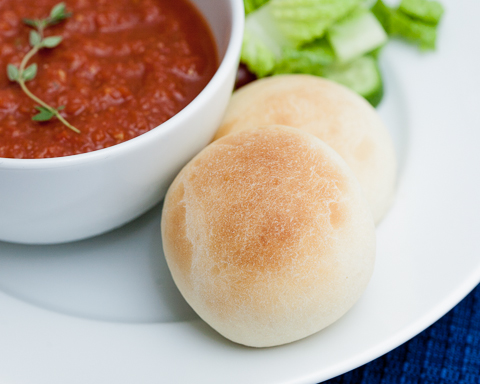 W
hen I visited my hometown during the holidays this year, I learned from some local kids that the high school I attended still sells Zombies during nutrition break.
The mere mention this snack — warm, soft bread oozing with molten cheese — prompted me to drool uncontrollably.
The fact that Zombies hadn't gone by the wayside in the intervening quarter century surprised me, but I guess with a name like Zombies, they will never die.
Since school started up again before I left town, I almost felt tempted to line up at the snack window to buy one, but it just seemed too pathetic. Besides, I worried that I might destroy the memory of this perfect snack food.
My tastes have, after-all, changed a bit since I graduated from high school.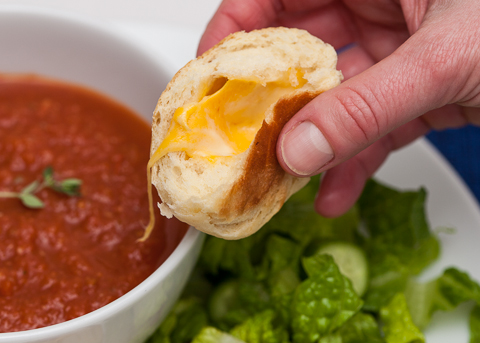 After the holidays, I couldn't stop thinking about the feel of oven-warm bread in my hands and the taste of those rich, cheesy mouthfuls that always comforted me to the core. I knew it was only a matter of time before I tried to make some Zombies of my own.
The Zombies of my youth measured about 4 or 5 inches long and packed a massive amount of cheese. As I considered baking them, I felt pretty sure that eating such a snack these days would make me feel like a zombie.
Not only that, I wouldn't need another scrap of food until dinnertime. Rather than do myself an injury, I opted to make small cheese-stuffed dinner rolls.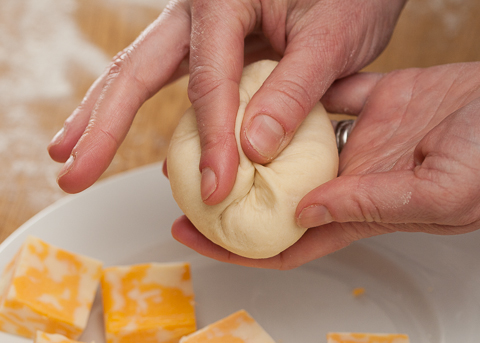 When I served these rolls with spicy tomato soup and a green salad, I think my husband finally understood my obsession. It's pretty hard to beat warm bread and melted cheese.
When he suggested adding salami to the next batch, I felt hesitant about messing with the perfect combination of bread and cheese, but his instincts proved that you can indeed make something perfect even better.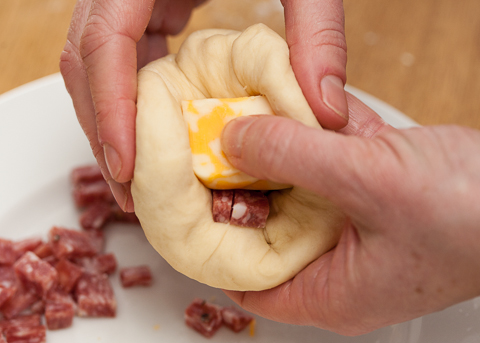 I haven't eaten a cafeteria Zombie in nearly 25 years, so I can't vouch for authenticity of this miniaturized version.
I can say, though, that it has more than satisfied my craving for warm, cheesy bread. And since they're small, you can easily eat three or four. So much for not turning into a zombie.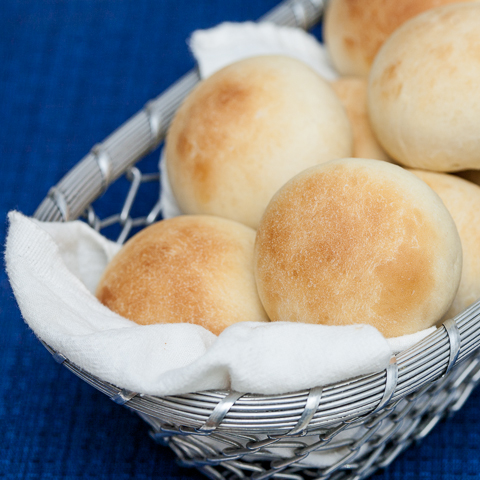 Print Recipe
Cheese-Stuffed Dinner Rolls
For Cheese and Salami Dinner Rolls, tuck small cubes of salami into the rolls with the cheese. Makes two dozen.
Ingredients
1/2

cup

warm water

1 1/2

tablespoons

active dry yeast

1/3

cup

plus 1 teaspoon granulated sugar, divided

1

cup

lukewarm milk

1/4

cup

butter, softened

1

teaspoon

salt

1

large egg, lightly beaten

4 to 5

cups

unbleached all-purpose flour

8

ounces

cheddar, Colby-jack, or pepper jack cheese, cut into 24- cubes

1/4

cup

butter, melted
Instructions
Combine water, yeast, and 1 teaspoon sugar in the bowl of a standing electric mixer. Stir to dissolve and set aside until bubbly, 5 to 10 minutes.

Add milk, butter, salt, remaining sugar, egg, and 2 cups of the flour. Mix until well combined, and then add remaining flour, 1/2 cup at a time, until dough just starts to clear the sides of the bowl. Switch to the dough hook and knead until a soft, elastic dough forms. Transfer to a lightly oiled bowl, cover, and let rise in a warm place for about 20 minutes.

Parchment-line two baking sheets. Turn the dough out and divide into 24 equal pieces. Shape pieces into rounds. Tuck a cube of cheese into each round and pinch the dough tightly together at the bottom, working to shape each one into a tight ball. Place rolls, pinched-side down on prepared baking sheets, spacing them about 1 inch apart. Cover with plastic wrap and let rise again in a warm place for about 20 minutes.

Preheat oven to 375° F. Just before baking, brush the tops of the rolls with melted butter. Bake for 15 to 18 minutes, switching baking sheets halfway through baking time, until the rolls are golden brown. Remove from the oven and cool slightly before serving.
Pin Cheese-Stuffed Dinner Rolls for Later