Turn a large bowl upside-down atop leftover cakes and tarts to create a simple, inexpensive dessert storage setup.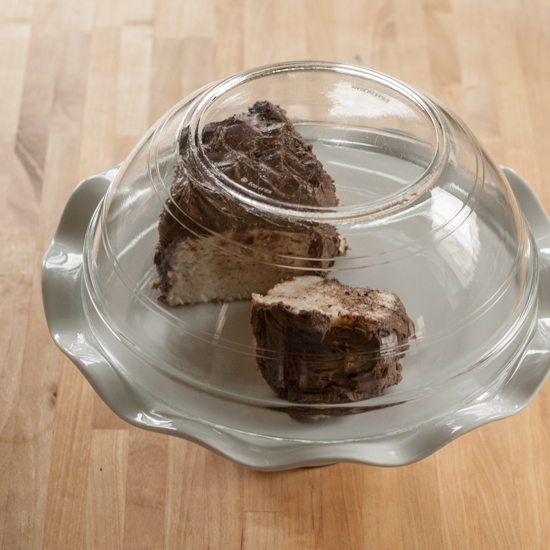 We tend to forget that our kitchen sometimes looks like a bakery until friends comment about the quantities of dessert we seem to be stockpiling.
Last week, in addition to several types of cookies, part of an Angel Food Cake and a Peanut Butter Chocolate Tart lingered on the kitchen counter for days. Aside from our crazy excesses, one thing people always notice about our collection of sweets is how we store cakes and tarts.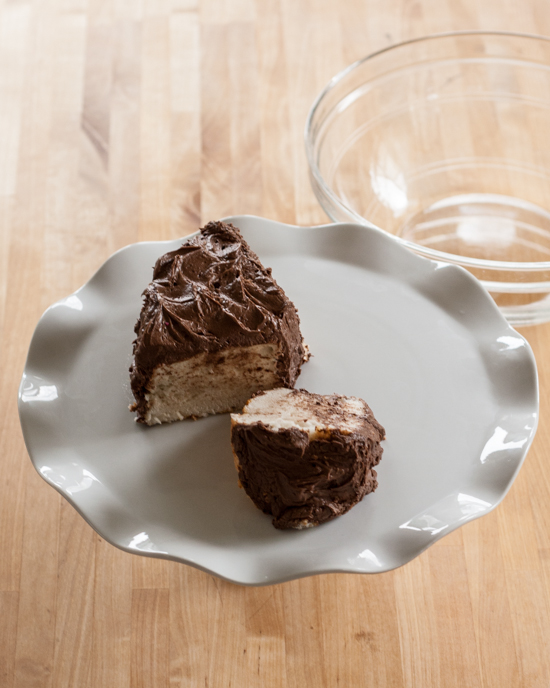 Dessert storage can be sticky business. Since covering frosted cakes and ganache-topped tarts with plastic wrap makes a mess, I avoid doing it whenever I can. And, unless you own a cake keeper, placing dessert in food storage containers isn't ideal either; invariably, the frosting gets smooshed against the side or top of the container.
Obviously, the most important thing is preserving a dessert's indulgent taste, but it's easy do so without undermining its mouthwatering appearance.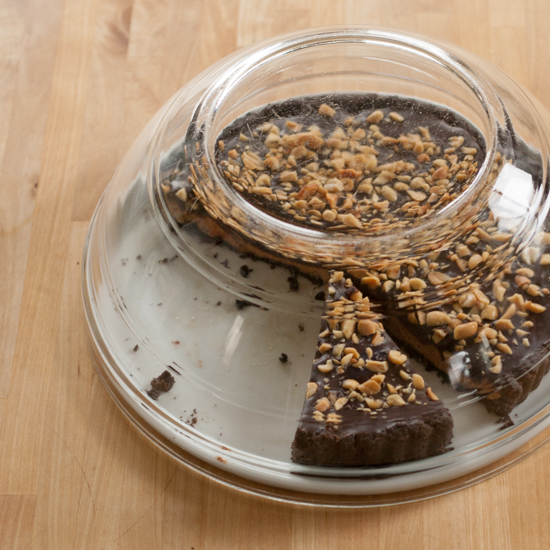 Simply invert a large bowl over leftover dessert to create a makeshift cake safe. This works like a charm for keeping sweets clean, fresh, and free of small fingerprints. My set of nested glass mixing bowls gives me lots of choices, but in a pinch, I've also used the bowl of my salad spinner and one of my large pots for an especially big cake.
Since my kitchen is small, I love re-purposing kitchen implements rather than buying something new to cram into my crowded cupboards.
Why not up-end some bowls yourself? I recommend mixing up a Kahlua Chocolate Cake or a Blueberry Gingerbread Cake to help you give this kitchen trick a whirl. Happy baking!
Some of the links in this post are affiliate links. If you click through and make a purchase, I earn a small commission for my referral at no additional cost to you. Thank you for supporting Flour Arrangements.