Learn how to keep your serving plate clean while frosting a cake. This simple trick uses items you already have on hand in your kitchen.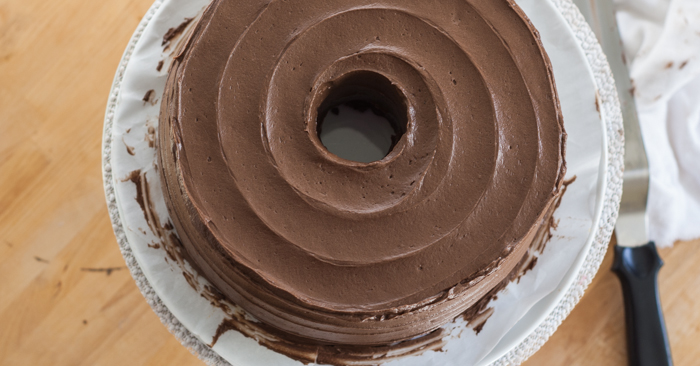 Someday, I'll learn to frost a cake without making a terrible mess. In the meantime, I'm content to wash the frosting off my arms, wipe down the counter, and toss a pile of frosting-smeared dish towels into the washing machine.
The sticky aftermath of cake decorating never troubles me because it means I get to eat cake. Pretty cake.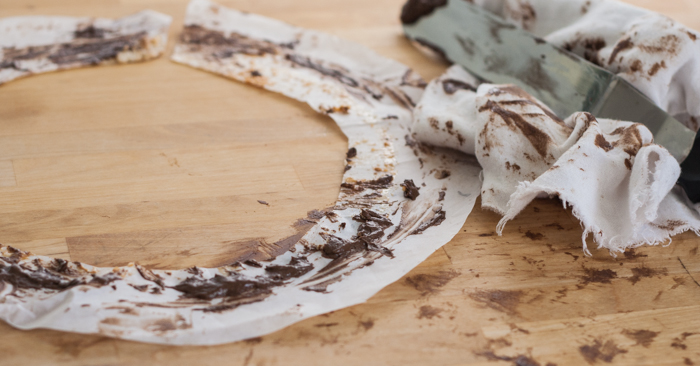 Despite the fact that frosting ends up nearly everywhere, I usually manage to keep a cake's serving platter spotless while I work.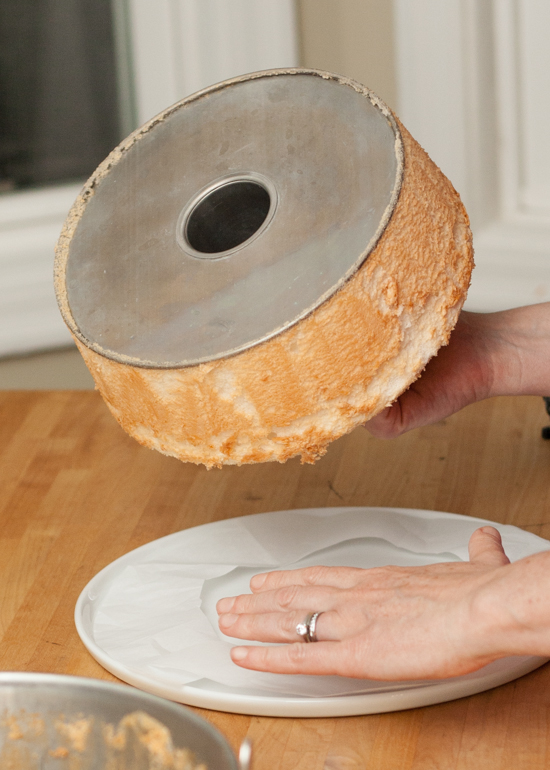 This small miracle is simple to accomplish. Here's how:
Trace the cake platter on a piece of parchment or waxed paper.
Cut along the line to create a shape the same size as your platter. This piece of paper will serve as a liner on the cake platter.
Centered within the shape you cut out, trace the cake pan you used to bake the cake.
Cut from the paper's edge toward the center of the paper going one-half-to-one-inch beyond the interior line. This will help you cut a hole in the middle of the paper. Don't go getting fancy by cutting the paper without making a slit in from the edge; it will come in handy later.
Starting from the cut you made into the center, cut an opening that follows the inner line about an inch inside of it.  You'll now have a doughnut-shaped piece of paper; the hole in the middle should be slightly smaller than the cake. This rim of paper will create a barrier between the frosting and the platter that is easy to remove once you've finished frosting the cake.
Place the prepared paper on the platter and center the cake over the hole in the middle.                                                                                                                                                                                                                                                         
Frost the cake.
Slide a thin spatula between the bottom of the cake and the frosting-smeared parchment paper.
Starting from one side of the liner's opening (the slit you made cutting through to the center), slide the paper out from under the cake, working slowly and carefully, taking care to keep the frosted side away from the platter.
If needed, use a spatula to smooth the bottom edge of the frosting on the cake once you've removed the paper. Wipe any smears on the platter with Q-tips or the corner of a towel.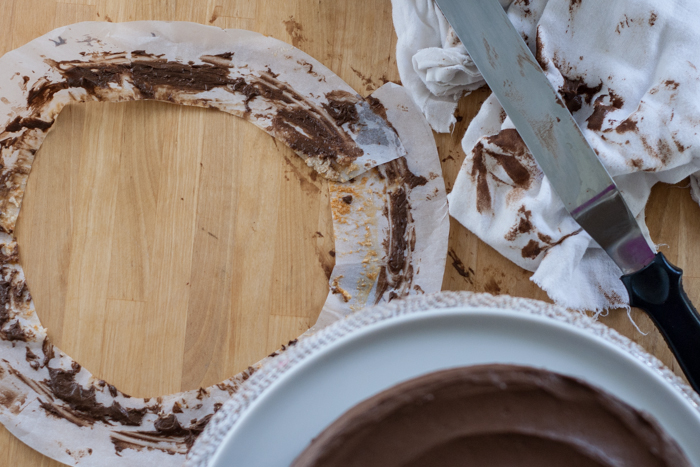 Look at the pristine cake plate under this angel food cake! Not a speck of chocolate frosting out of place!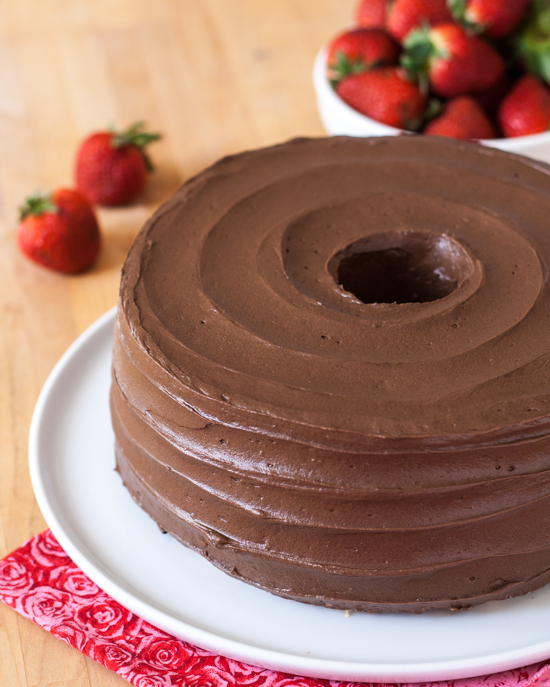 I'm a secret slob. Shhh. Don't tell!