This Chicken Pot Pie recipe produces a rich, flavorful dish full of hearty vegetables and loads of meat. It's a perfect use for leftover chicken or turkey.
Just once I made chicken pot pie the hard way. I roasted a chicken, picked all the meat off the bone, and then simmered stock from the remaining carcass. After all this work, I still needed to start prepping vegetables, cooking the filling, and mixing up pastry dough.
The resulting pie tasted beyond amazing, but I never once repeated the experience. The mere thought of this labor-intensive recipe always wore me out before I managed to get started.
Since chicken pot pie is one of my favorite comfort foods, it didn't take me long to develop a simplified recipe that cuts corners without sacrificing taste. There's really no need to roast a chicken for the express purpose of making pot pie. If I have leftover chicken or turkey, I'll use that, of course, but I often just pick up a rotisserie chicken or a precooked turkey breast from the deli section to chop up for the filling.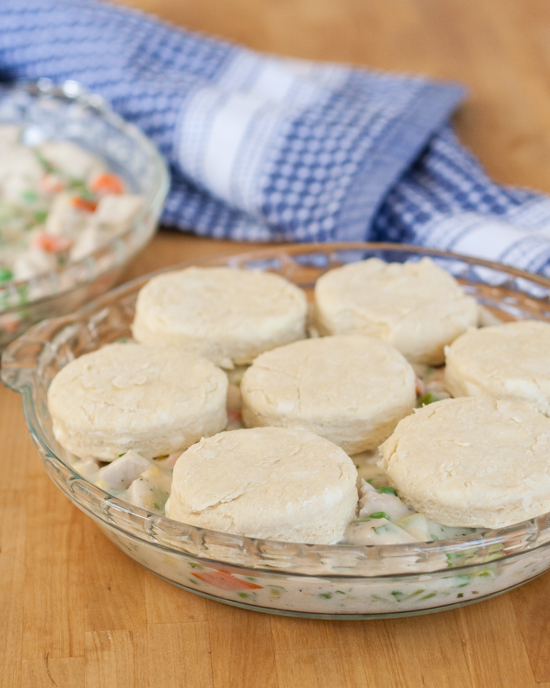 I also gave up on making my own stock; high-quality canned chicken broth works just fine. This streamlined recipe produces a rich and flavorful dish full of hearty vegetables and loads of meat. Most importantly, though, it bakes up into some seriously crowd-pleasing pot pie.
Rather than tuck the filling into a pastry crust, I like to top my pot pies with buttermilk biscuits. They're light, tender, and flaky, and they make serving the meal so much easier; there's no slicing and serving wedges of pie that fall apart on the way to the plate. In addition, biscuits provide more options for preparation.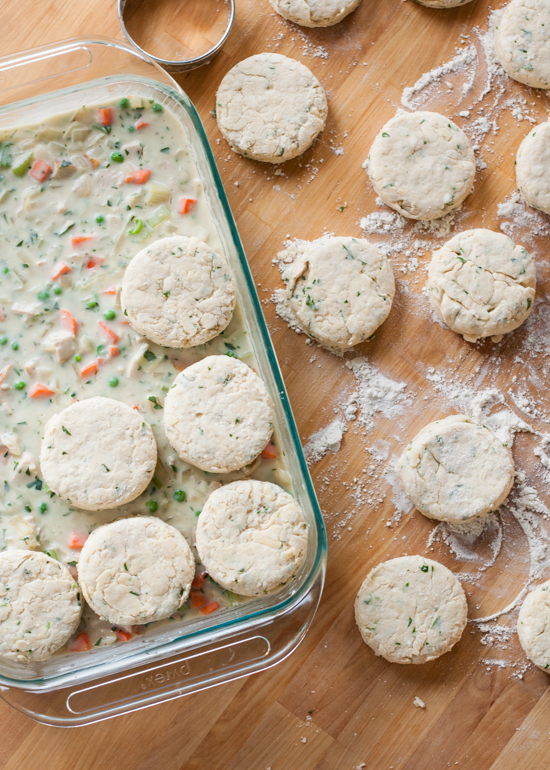 You can bake this dish in a 9 by 13-inch casserole dish to serve a crowd or divide the filling between two 10-inch pie dishes.
The two-pie option makes this meal a perfect one to prepare when you've volunteered for a meal train and are delivering dinner to another family.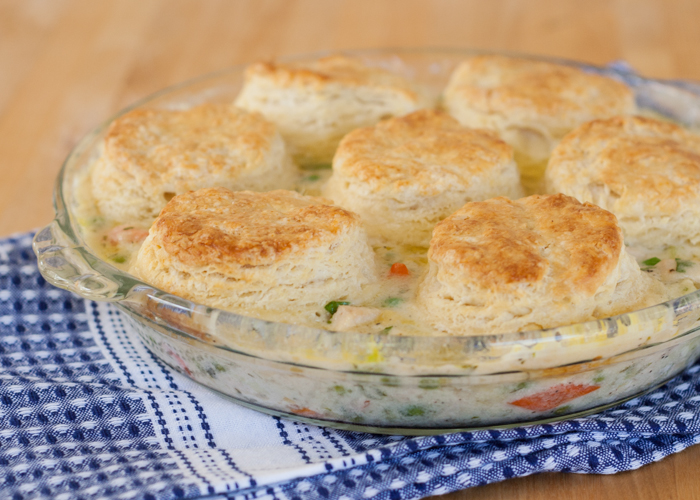 If you're feeling ambitious, you can use the time you saved using prepared meat and and broth to bake some dessert! Cookies or cake or even more pie would make a perfect end to this comforting meal. Happy eating!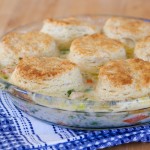 Print Recipe
Chicken Pot Pie
If you like, mix several tablespoons of chopped fresh herbs into the biscuit recipe for added flavor. Serves 8 to 10.
Ingredients
6

tablespoons

unsalted butter

divided

2

medium leeks

white part only, chopped

4

medium celery stalks

chopped 1/4-inch thick

4

medium carrots

peeled and sliced in 1/4-inch rounds

1

garlic clove

minced or pressed

1/3

cup

unbleached all-purpose flour

2

cups

chicken broth

1 1/2

cups

whole milk

1

bay leaf

3-4

fresh thyme sprigs

5

cups

chopped chicken or turkey

(about 1 1/2 pounds)

1

cup

frozen peas

1/4

cup

minced parsley

1/4

cup

dry sherry or white wine

salt

to taste

pepper

to taste

1

teaspoon

fresh lemon juice

1

recipe buttermilk biscuits
Instructions
Heat 2 tablespoons of the butter in a large skillet over medium-high heat until the foam begins to subside. Add leeks, carrots, and celery and cook, stirring often, until vegetables are barely tender, about 5 to 7 minutes. Set aside.

Warm remaining 4 tablespoons butter and the garlic in a large sauce pan over medium-low heat. Once the butter has melted, add the flour all at once and whisk constantly for one minute.

Add chicken broth and whisk until smooth, scraping down the sides with a spatula if needed. Increase heat to medium and add the milk, bay leaf, and thyme sprigs, whisking to incorporate the milk.

Increase heat to medium-high and, whisking frequently, bring mixture to a simmer. Once the mixture begins to bubble, whisk constantly until it thickens, about one or two minutes more.

Stir in chicken (or turkey), sauteed vegetables, and sherry, cooking for an additional minute or two. Stir in the peas, parsley, salt, pepper, and lemon juice. Remove thyme sprigs and bay leaf. Set aside.

Preheat oven to 400º F while preparing buttermilk biscuits as directed.

Transfer filling to a 9 by 13-inch casserole dish or divide it between two 10-inch pie dishes.Top filling with biscuits and brush them with egg beaten with 2 tablespoons milk (if not baking immediately, refrigerate biscuits in a separate container to add right before baking).

Bake in the bottom third of the oven until the filling is bubbly and the biscuits are golden brown, 25 to 35 minutes. If the biscuits brown too quickly, slip a baking sheet on the top shelf of the oven to diffuse the heat. Let sit for 10 minutes before serving.
Pin It For Later

You might also like
Creamed Turkey & Cornmeal Waffles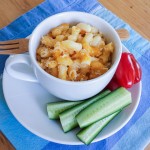 Macaroni & Cheese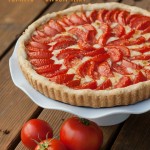 Tomato & Onion Tart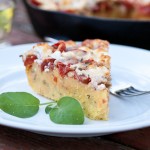 Polenta with Tomatoes & Goat Cheese