The strong coffee flavor and understated sweetness of these glittering Espresso Star Cookies just might make you spontaneously bust out tap dancing.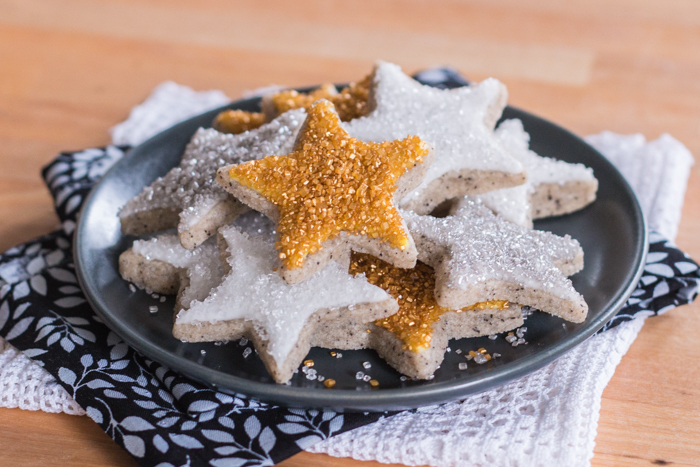 If you like to watch the Academy Awards in style, you're in luck! I've teamed up with a group of bloggers again this year to help you host an award-worthy Oscars party that features recipes inspired by 2016's Best Picture-nominated films.
In honor of musical-made-for the screen La La Land, I made you some Espresso Stars — sparkly cookies that will delight your taste buds and keep you awake at the same time.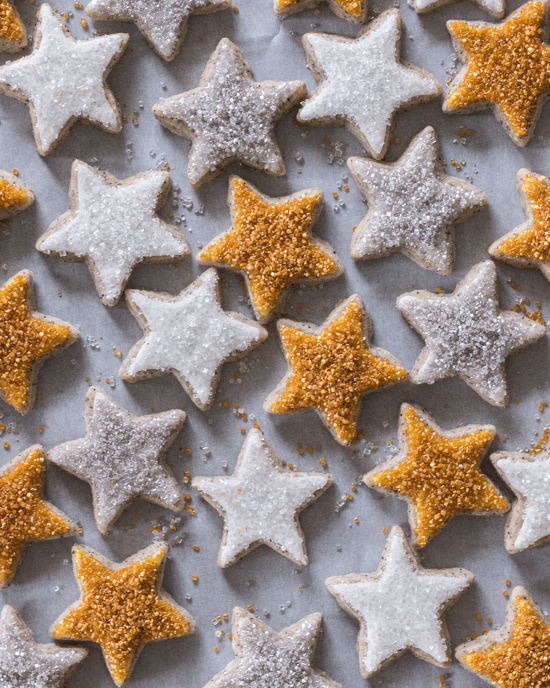 As La La Land unfolds, even if you blink, you can't miss the star motif blazing across the screen from start to finish. The film features dreamers who yearn to be stars and takes place in that city famous for stardom: Los Angeles. During their first date, Characters Mia (Emma Stone) and Sebastian (Ryan Gosling) drive up to the Griffith Observatory on Mount Hollywood.
Instead of stargazing, though, they dance up into the stars as if by magic. Stellar references pop up in the music throughout the film, from "Another Day of Sun" to "Someone in the Crowd" to "City of Stars." Time and time again, too, the action alludes to scenes from classic films, shining a spotlight on memorable stars from a bygone era.
In keeping with the spirit of La La Land, there's more than shimmery brightness to these sugar cookie stars. Mixing ground espresso beans into the dough adds the kind of bittersweet backdrop that sometimes accompanies success: while Mia and Sebastian both achieve their lofty dreams, they sacrifice their relationship as they reach for the stars.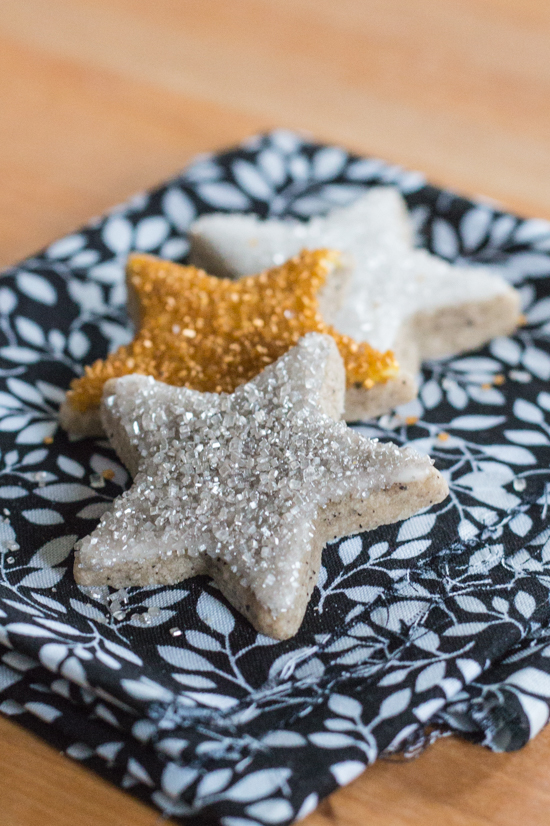 My husband advocated that chocolate should add the bittersweet edge to these cookies, but I couldn't resist a nod to Mia's barista job on the studio lot at the movie's beginning. And then there's the scene as the film draws to a close, when Mia — now a famous actress — returns to order iced coffee.
Mia's starry presence generates more buzz in the coffee shop than all the caffeine being served there.
While Mia and Sebastian sacrifice their love in La La Land, these cookies won't leave you feeling melancholy. Instead, their strong coffee flavor and understated sweetness will actually boost your mood. They taste delicious simple and unadorned, but jazzed up with icing and glittery sprinkles, they're perfect treats for a party — especially an Oscars party!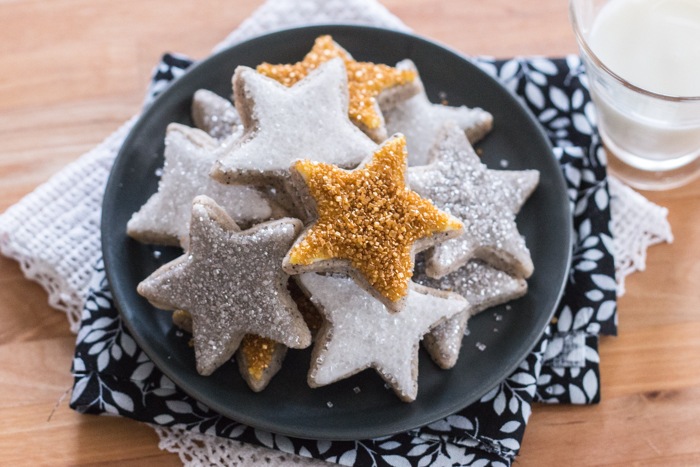 Be sure to check out recipe ideas for all of the Best Picture-nominated films to help you celebrate the Oscars in style this year: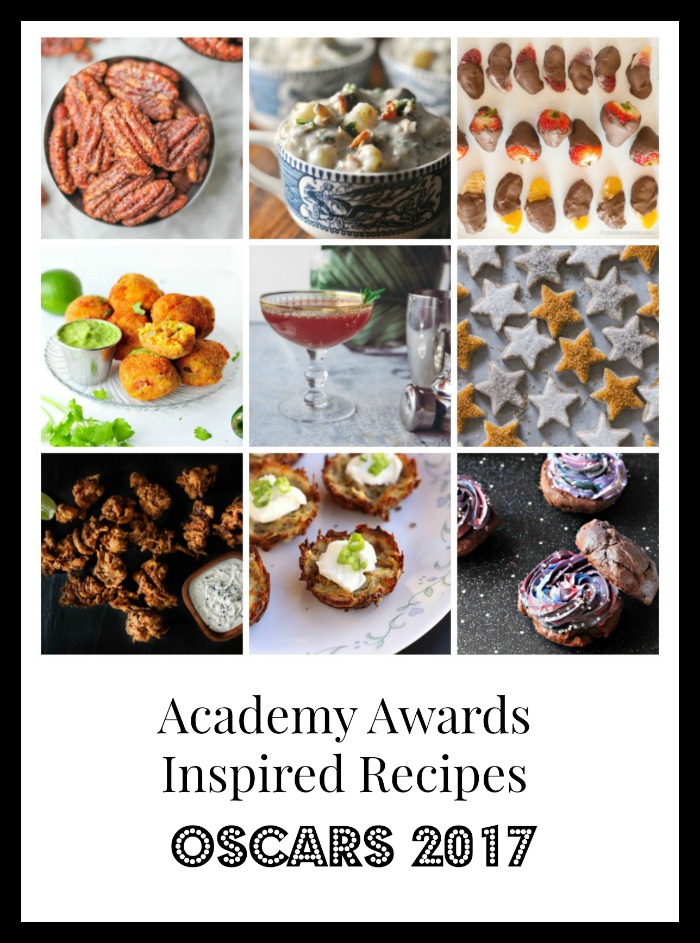 Print Recipe
Espresso Star Cookies
Makes about 9 dozen 2-inch star cookies -- enough to feed a crowd! If you decide to make these for a party, start a few days early. The cookies need to cool completely before decorating, and they need time to dry -- at least six hours -- to make them easier to arrange and/or transport.
Ingredients
Cookies

1

cup (2 sticks)

unsalted butter

softened but still cool

1 1/2

cups

granulated sugar

1

large egg

2

teaspoons

vanilla extract

½

teaspoon

salt

2 ¾

cups

unbleached all-purpose flour

2

tablespoons

ground espresso or coffee beans

Icing

4

cups

confectioners' sugar

(about 500 grams)

6 to 8

tablespoons

milk

1

teaspoon

vanilla extract
Instructions
Preheat oven to 350°F. In a medium bowl, mix flour and ground coffee to combine. Set aside.

In the bowl of a standing electric mixer, cream together butter and sugar with the paddle attachment. Add egg, vanilla, and salt and mix to combine. Add flour mixture in several additions, stirring on slow speed until just combined. Press clumps of dough together, kneading gently to bring the dough into a cohesive mass. It's okay if it feels a bit dry and crumbly.

Divide the dough in half. Roll each piece between two sheets of parchment paper to a thickness of about 3/8-inch (removing and replacing the paper on both sides of the dough periodically makes rolling easier). Remove the top piece of parchment and cut out cookies with a 2-inch star cutter, avoiding the edges if they are dry and crumbly. Place cookies on parchment-lined baking sheets and bake until the edges just begin to brown, about 10 to 12 minutes.

Press the dough scraps together and re-roll between parchment paper, stamping stars, and repeating with remaining dough.

Cool completely before decorating.

Whisk powdered sugar, milk, and vanilla extract together in a large bowl. The icing should be thick -- if you lift the whisk, the ribbon of icing that falls back into the bowl should hold its shape for a few seconds before recombining with the mixture. Adjust with additional confectioners' sugar or milk to achieve desired consistency.

Working one at a time, pipe or spread a thin layer of icing on cooled cookies. Set iced cookies on a rack over a rimmed, parchment-lined baking pan. Sprinkle generously with sprinkles. Repeat with one sprinkle color until you're ready to switch. Use the parchment paper to return excess sprinkles to the container to reduce waste.

Let cookies sit for about six hours or overnight to allow the icing and sprinkles to firm up before serving.
Some of the links in this post are affiliate links. If you click through and make a purchase, I earn a small commission for my referral at no additional cost to you. Thank you for supporting Flour Arrangements.
me of the links in this post are affiliate links. If you click through and make a purchase, I earn a small commission for my referral at no additional cost to you. Thank you for supporting Flour Arrangements.
YOU MIGHT ALSO LIKE
Chocolate Peppermint Cookies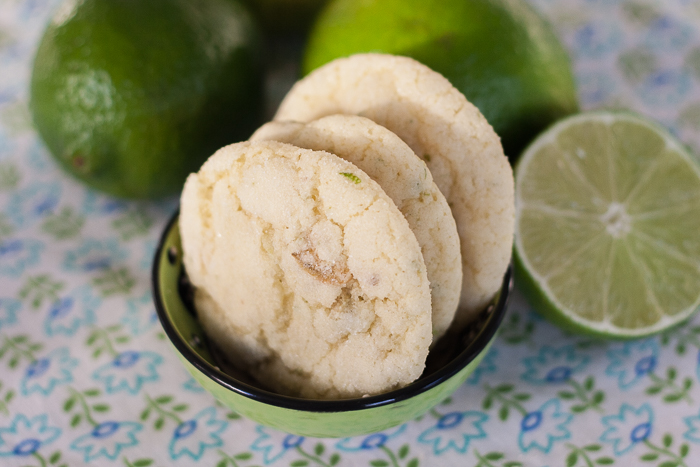 Lime-Pepita Sugar Cookies
PIN ESPRESSO STAR COOKIES FOR LATER