This Buffalo Chicken Macaroni and Cheese recipe delivers classic comfort food with an attitude. From the crisp, fiery breadcrumb topping to the creamy, rich Gorgonzola sauce, this chicken and pasta dish will satisfy your taste buds with a serious explosion of flavors.
I could tell you that our love for Buffalo Hot Wings inspired this Buffalo Chicken Macaroni and Cheese recipe, but that would be a lie. The idea for this piquant pasta dish actually came from a bag of potato chips.
My husband would eat Buffalo Bleu Potato Chips with every meal if he could. Since stores in our area stopped carrying these chips, he started having them delivered to our doorstep by the case.
I feel compelled to mention that this post is not sponsored. We really buy these chips in obnoxious quantities because of my husband's complete and total addiction to this tangy, red-hot snack food.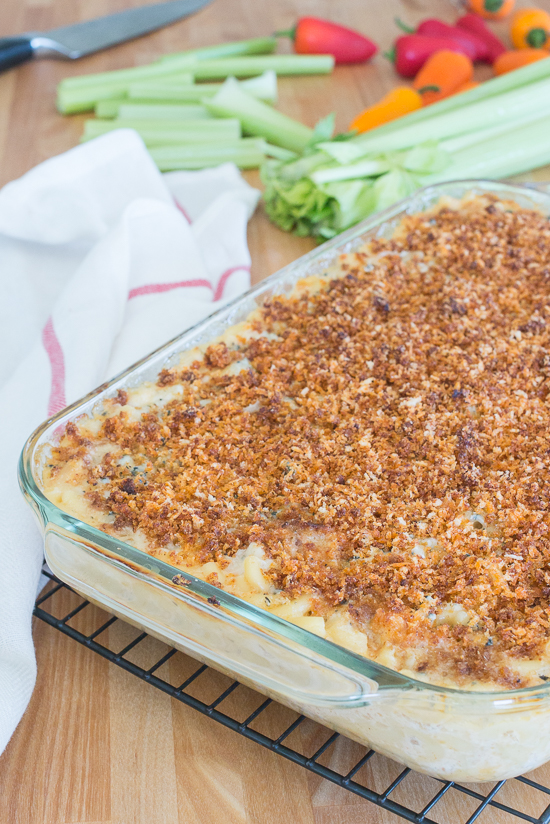 One evening during dinner, my husband proposed swapping the breadcrumbs atop the macaroni and cheese we were eating with crushed Buffalo Bleu Potato Chips. When I asked if he really wanted to sacrifice a bag from his precious stash to crush up as topping, he honestly looked torn.
I suggested adding spices to the breadcrumbs instead of smashing potato chips. It seemed worth a try, and, as long as we were at it, we decided to mix some Gorgonzola cheese and chicken into the recipe as well.
It doesn't often happen that a recipe experiment comes out just right on the first try, but this one did. The combination of fiery, crispy breadcrumbs along with the creamy cheese, chicken, and pasta mixture blended in perfection.
While my husband and I couldn't get enough of this eye-watering dish, my kids didn't love it as much as we did. While they're getting more adventurous in their eating, they found it just too spicy for their tastes.
Rather than tone it down for them, I found the perfect work-around to satisfy everyone's taste buds.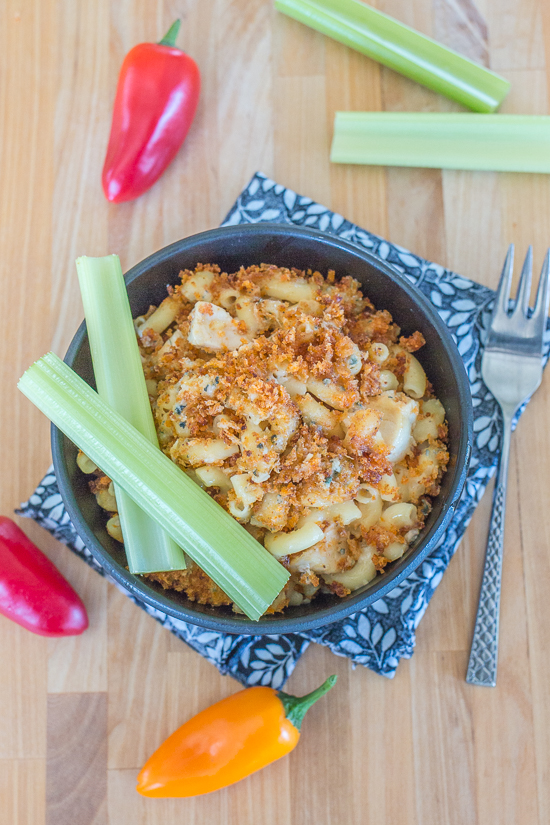 The breadcrumb topping delivers the spicy kick, so I simply cut the topping recipe in half and used plain breadcrumbs on the other portion.
Problem solved!
This Buffalo Chicken Macaroni and Cheese recipe takes comfort food to a whole new level. With its tangy, spicy kick and rich, creamy goodness, this bold makeover will become your new go-to mac and cheese recipe.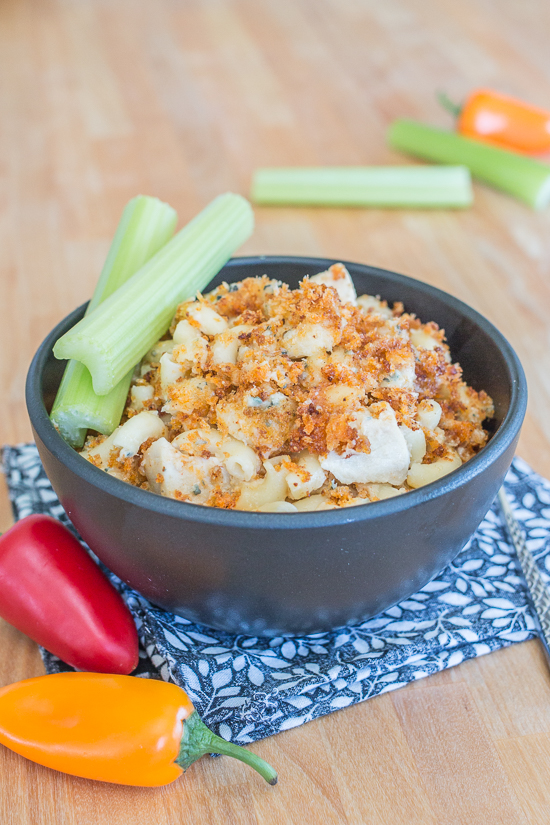 Some of the links in this post are affiliate links. If you click through and make a purchase, I earn a small commission for my referral at no additional cost to you. Thank you for supporting Flour Arrangements.
Pin Buffalo Chicken Macaroni and Cheese for Later

You might also like