Thick and glossy, this Simple Hot Fudge Sauce transforms any bowl of ice cream into an extravagant hot fudge sundae. While it's quick and easy to prepare, this topping delivers smooth, rich chocolate indulgence.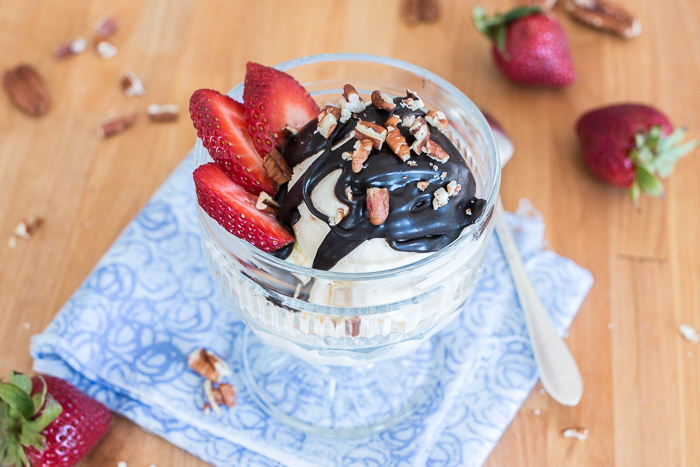 My older daughter just turned 13. It seems like just moments ago that I was pregnant and trying to stay healthy for my baby.
I tried to follow my doctor's orders to eat a wholesome and balanced diet. Sure, I ate plenty of vegetables, lean meats, and lots of nuts and berries. I drank my daily dose of milk and avoided alcohol and caffeine, but I'm not going to lie, I ate a hot fudge sundae every single day. Sometimes two.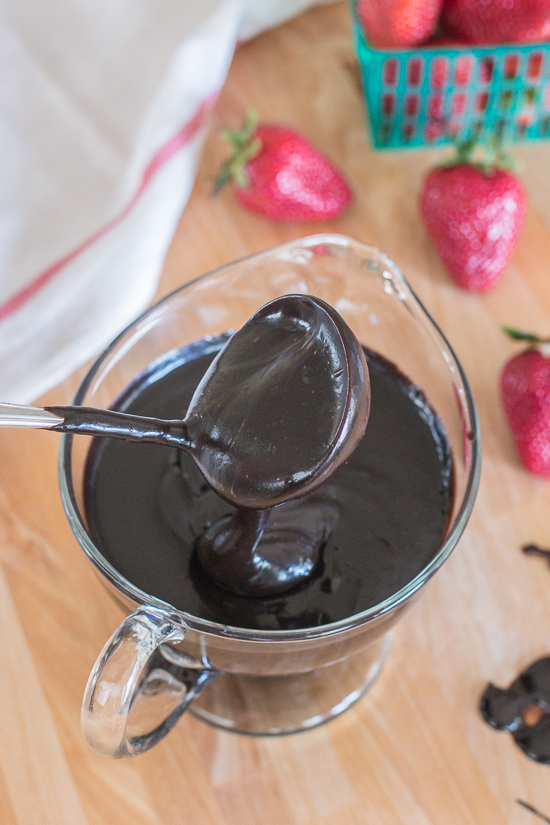 At the time, both my husband and I could make this simple hot fudge sauce in nothing flat without a recipe.
We always had the required ingredients on hand in case we found ourselves without a batch in the refrigerator. This recipe is so quick and easy that, start-to-finish, we could have hot fudge sundaes on the table in less than 20 minutes.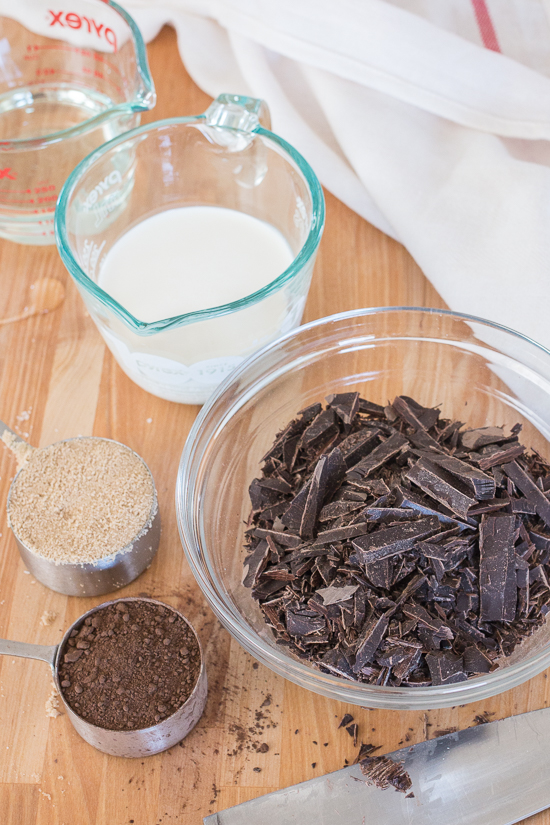 Smooth and rich, this deep chocolaty sauce thickens as it comes in contact with cool, luscious ice cream. You can add fresh fruit, chopped nuts, sprinkles, or whipped cream to take your sundae experience to the next level, but, speaking from experience, toppings are totally not required. Sometimes, you just need a simple, unadorned hot fudge sundae, and you don't want anything to slow you down.
For me, ice cream offers a convenient excuse to eat this thick, glossy hot fudge. I usually ladle an obscene amount on my sundaes, and my family always teases me about it.
The other day, when I told them I was having trouble taking pretty pictures of hot fudge sauce on ice cream for this post, my husband had the nerve to laugh at me before asking if any of the ice cream showed underneath the hot fudge.
Some ice cream did, in fact, show beneath a generous layer of hot fudge. I had honestly tried to scale back the amount of hot fudge I'd used, but I still managed to go overboard. I just can't help myself, so his heckling didn't really miss the mark.
We usually make this sauce for hot fudge sundaes, but it tastes great on all kinds of desserts. We added a drizzle (okay more than a drizzle for me) to slices of the Grasshopper Tart Eliza requested for her birthday, and we loved the warm sauce in combination with the cool, minty dessert. It would also make a great addition to this Brownie Tart, this Raspberry Vanilla Cheesecake, or these Ginger-Spiced Waffles.
I can no longer prepare this hot fudge sauce without the recipe, which probably means I should make it more often. I doubt I'll get the chance, though. Now that my teenager knows where the recipe is, she's going to beat me to it every time.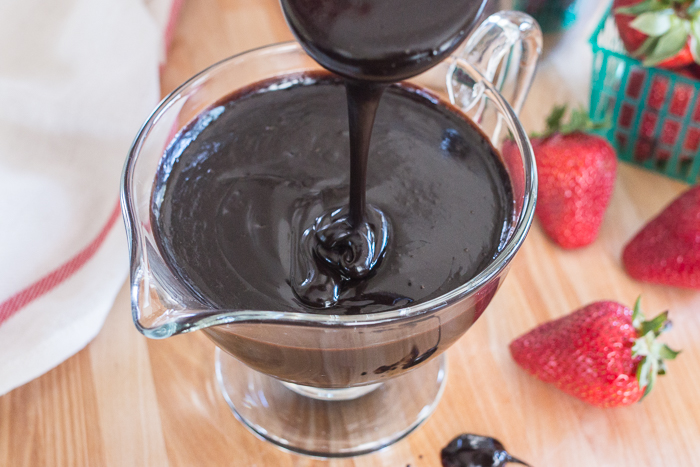 Pin Simple Hot Fudge Sauce for Later

You might also like