Ladled over spaghetti, these classic meatballs with simple tomato sauce epitomize hearty comfort food. Serve a crowd with this generous recipe or hoard the leftovers for easy meal planning.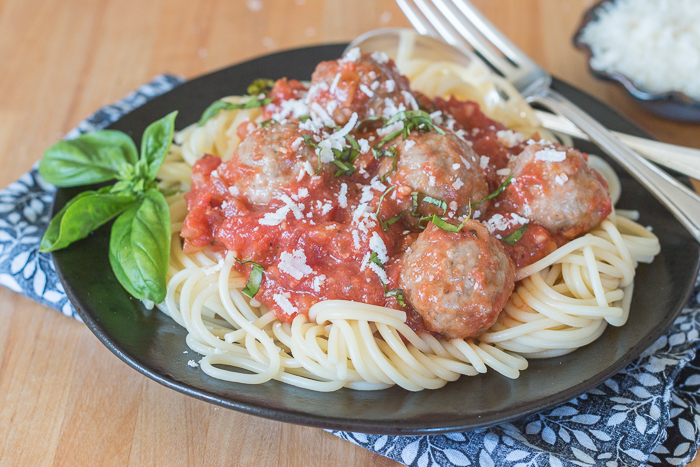 When I told my kids I'd prepared spaghetti and meatballs for dinner last week, they couldn't contain their excitement. They actually cheered with sheer joy! For meatballs!
There's nothing like a little cheering in the kitchen to make you feel like a supermom.
At dinnertime, my older daughter served herself second and third helpings. By the end of the meal, she'd scarfed down at least 10 meatballs.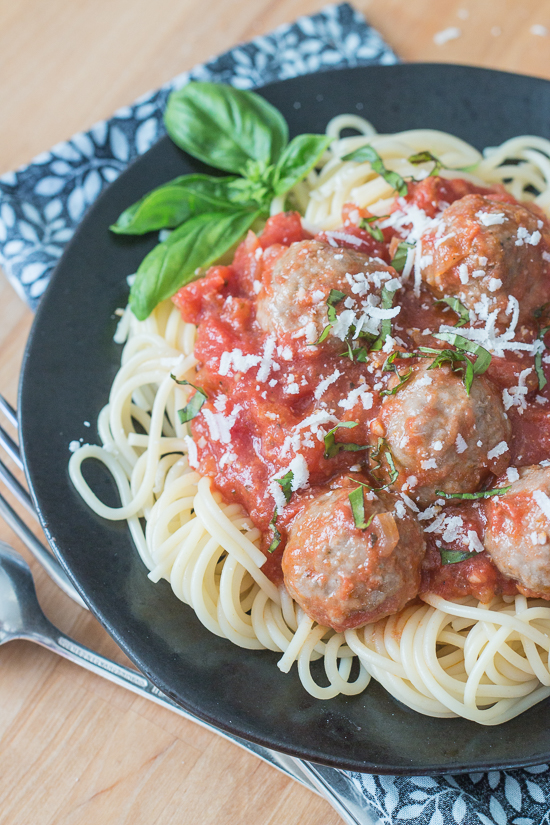 She was so full that she passed up the chocolate mousse I'd prepared for dessert. That's something.
Back when my kids first started asking for meatballs, I didn't really want to make them.
I love meatballs, don't get me wrong. It's just that meatballs seem like a lot of work to prepare.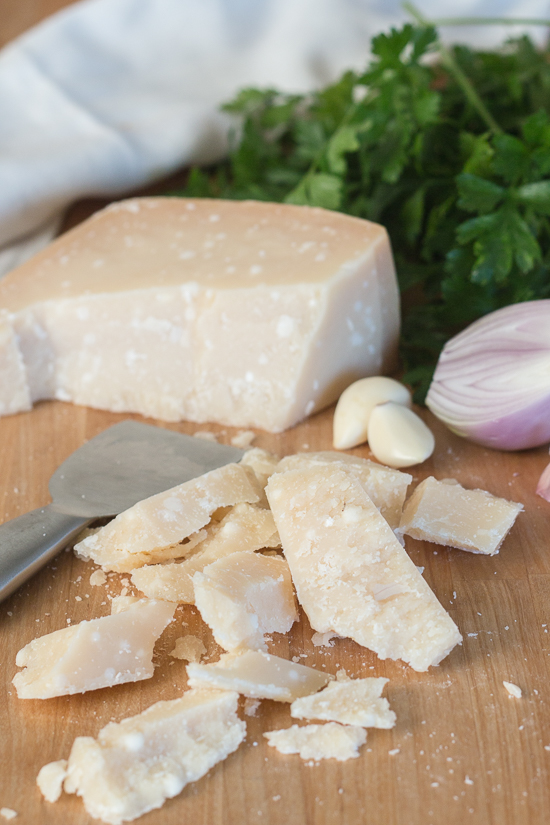 I'm a fan of quick and easy dinners. What can I say?
To be honest, too, I don't really love handling raw meat, a somewhat critical step in the formation of meatballs.
Since my kids kept asking, I finally relented. After making meatballs a few times, I realized that it wasn't as challenging as I'd thought.
I now even consider spaghetti and meatballs an easy weeknight dinner.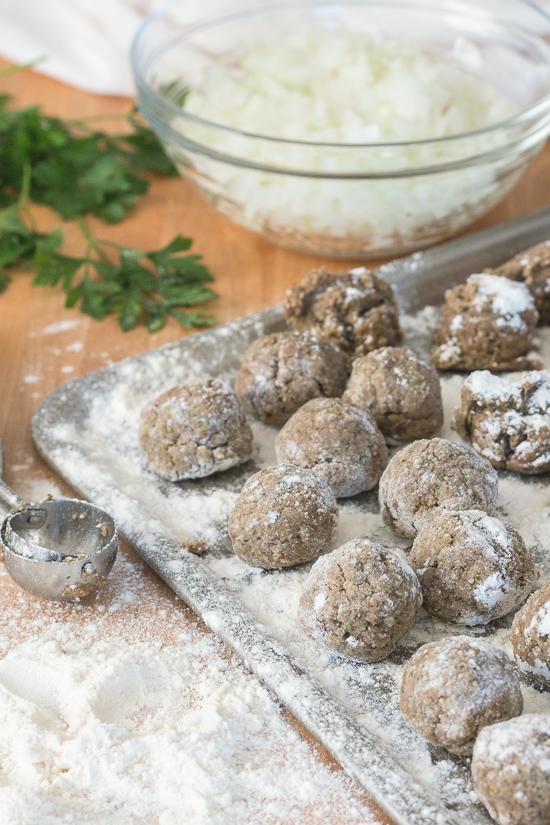 I love the shortcut of prepping the first few ingredients in a food processor. The garlic, Parmesan, parsley, and shallot come together as a pesto-like mixture in almost no time at all.
After transferring the mixture to a large bowl, stirring in the remaining ingredients with a wooden spoon keeps your hands out of the raw meat.
Once the mixture looks evenly combined, I use a small ice cream scoop as a first step in shaping the meatballs.
In addition to helping create meatballs with a consistent size, using the scoop also means that once the time to get your hands dirty finally arrives, it's as simple as rolling the small blobs into even spheres. A little flour reduces the stickiness and helps the meatballs brown in a hot skillet.
After the meatballs begin to brown, sprinkling diced onions over them starts the process of creating an easy, flavorful sauce that cooks in the same pan.
As soon as the meatballs have browned evenly and the onions have softened, garlic, herbs, tomatoes, and a splash of wine nestle around the meatballs as everything simmer to perfection.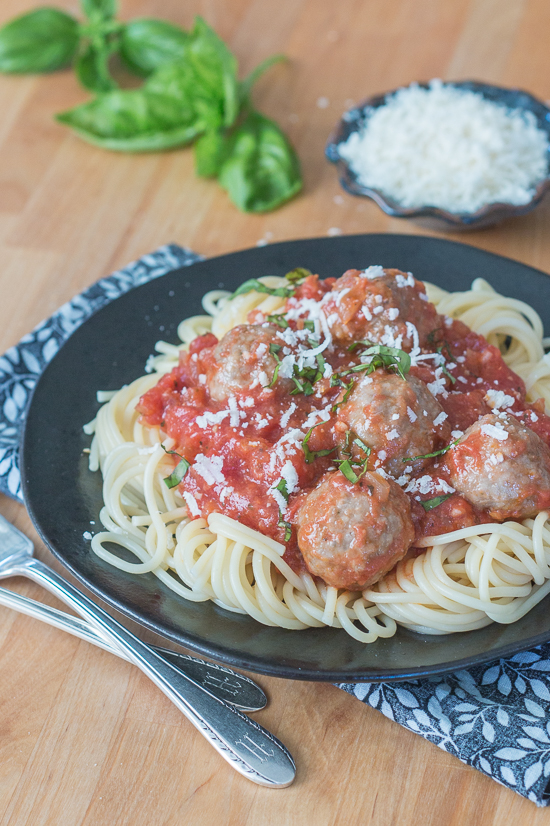 These meatballs and their rich sauce taste amazing over spaghetti. Top with Parmesan and freshly snipped basil leaves for the full and satisfying experience. Don't forget the garlic bread, which tastes amazing dipped in the sauce.
This hearty, comforting recipe produces a generous amount of sauce and meatballs, which, unless you're feeding a crowd, means lots of leftovers.
My kids like meatballs for breakfast the next morning, but I prefer to tuck them into ciabatta rolls as meatball sandwiches at lunchtime.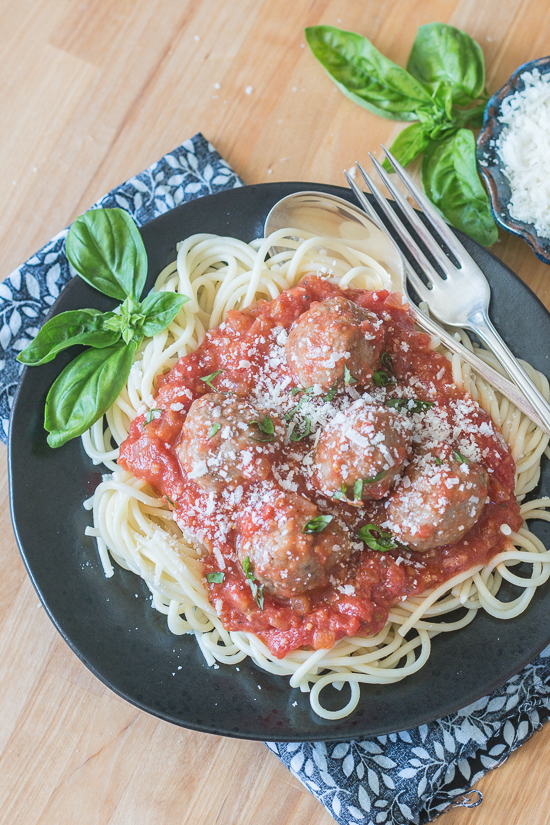 However you decide to enjoy your meatballs, you'll love their surprising ease and spectacular taste. Three cheers for meatballs and this easy tomato sauce!
Some of the links in this post are affiliate links. If you click through and make a purchase, I earn a small commission for my referral at no additional cost to you. Thank you for supporting Flour Arrangements.
Pin Classic Meatballs with Simple Tomato Sauce for Later

You might also like