With a glossy golden crust and creamy white interior, this Classic Sandwich Bread is tender and silky yet sturdy enough for piling high with cold cuts, veggies, and spreads or grilling with your favorite cheese.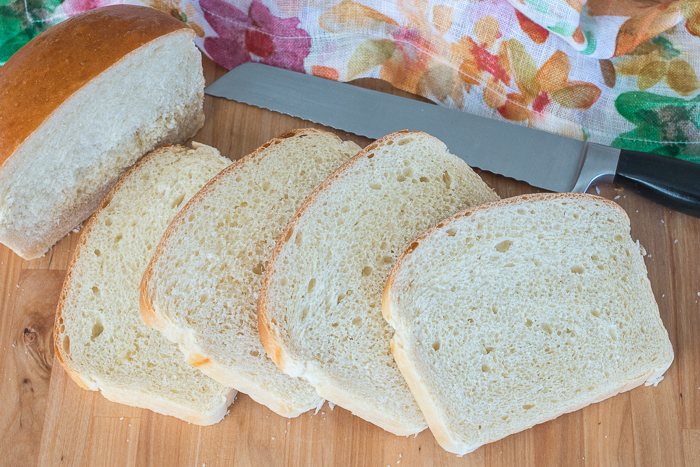 I used to bake sandwich bread all the time. But when my kids stopped eating sandwiches, we kept ending up with too much bread.
Extra bread makes amazing croutons and breadcrumbs, but baking loaves just to transform them into garnishes and fillers seems a bit extravagant.
Recently, though, Tessa got super excited about grilled cheese sandwiches, which gave me a perfect opportunity to dust off my loaf pans and start working on a Classic Sandwich Bread recipe.
I wanted to come up with a tender loaf that would work well with sandwiches of all kind. I also wanted a recipe that I could make as quickly and easily as possible.
This Classic Sandwich Bread recipe wins on all counts! With minimal active time that involves combining, mixing, and kneading basic pantry staples into a soft, supple dough, this bread is simple and straightforward to prepare.
After the initial rise and rest, simply shape the loaves and nestle them in loaf pans to rise one more time.
The finished loaves — with their glossy golden crust and creamy white interior — slice like a dream. The tender, silky slices are sturdy enough for grilled cheese and perfect for piling high with cold cuts, veggies, and spreads.
This bread isn't just for sandwiches, either! Sliced, toasted, and slathered with jam, it's fantastic for breakfast.
Last weekend while camping, we even turned one of these loaves into garlic bread over the bonfire. With plenty of butter and garlic, it's even better than it sounds.
This versatile loaf recipe has gotten me back into the habit of making fresh bread again!
While I set out to make this Classic Sandwich Bread for Tessa's grilled cheese sandwiches, she loves it best freshly sliced with lots of butter. Even I can't argue with that.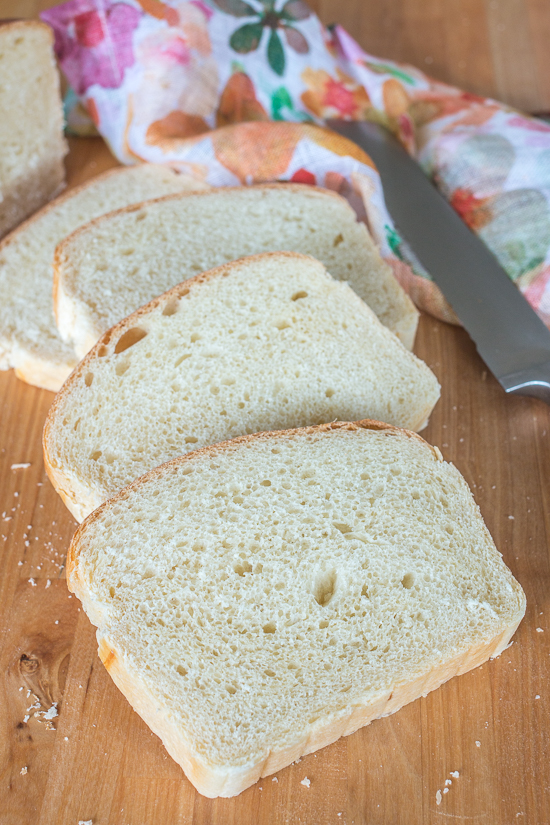 Some of the links in this post are affiliate links. If you click through and make a purchase, I earn a small commission for my referral at no additional cost to you. Thank you for supporting Flour Arrangements.
You might also like