Soft and tender, these homemade hot dog buns are perfect for summer grilling. After trying a hot dog on a freshly baked bun, you'll never go back to store bought.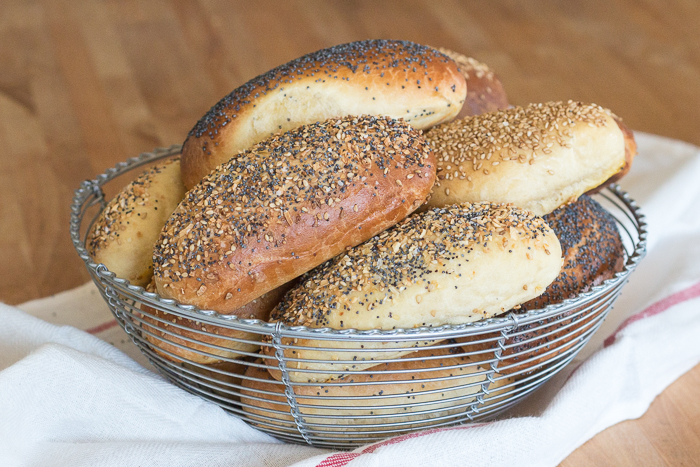 I've been anticipating summer ever since last fall. Don't get me wrong, I'm not wishing away all the other seasons with their various traditions and weather patterns; I just feel happiest when the sun shines all day long and into the evening.
June has only just arrived, but I can already feel my mood getting lighter. In honor of summer's impending arrival, it's time to celebrate by the grill with hot dogs and homemade hot dog buns!
If you've never tried a sausage or hot dog with a homemade bun, you're in for a treat with this recipe. It turns out that tubular meat tastes even better when wrapped in freshly baked bread with plenty of ketchup, mustard, and all the fixings.
The recipe is surprisingly easy, but it does take some time. While you can make it in one day, I usually prepare the dough the evening before and let it rise in the refrigerator overnight.
Since the dough is super soft and sticky, it's much easier to shape after it's had plenty of time to chill.
Letting it rest in the fridge also slows the rising. This means that you can shape and bake the hot dog buns when it's convenient for you, not the other way around.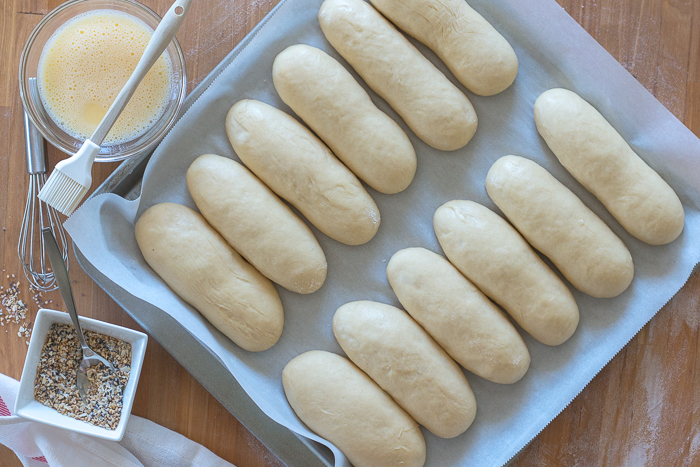 With three eggs and a stick and half of butter, you can be sure this recipe bakes into soft, tender buns with plenty of richness and flavor.
While tender, they're not squishy or gummy like many of the options available at the grocery store. These buns have enough substance to sandwich a hot dog slathered in condiments without turning into into a flat, mushy mess while you eat.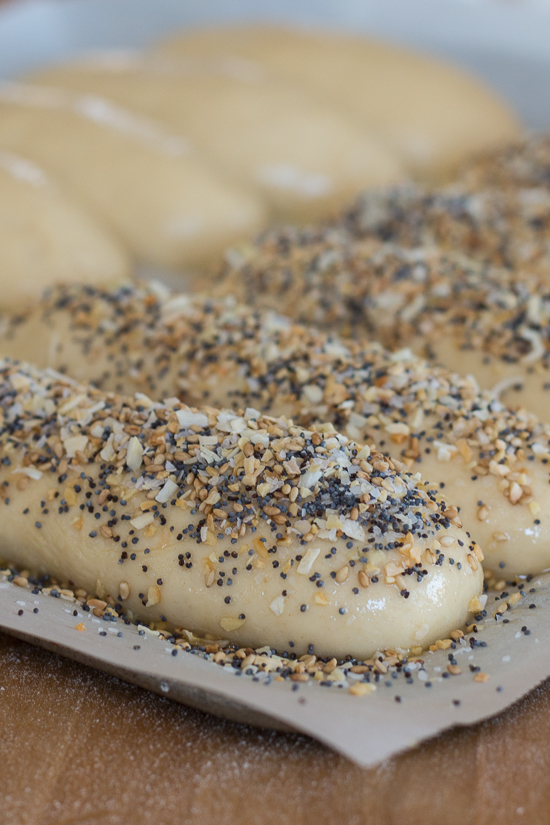 I've made these hot dog buns with a variety of toppings as well as simple and unadorned for picky eaters.
I recommend experimenting with your favorite seeds and spices to add flavors and textures that you can't find at the store.
The recipe produces 12 buns, so I usually mix and match so we'll have an assortment available by the grill.
Since I'm on an "everything" mix kick lately, I couldn't help sprinkling some on a few of the buns on a recent batch.
Adding them to hot dog buns provided one more data point in my study to determine whether or not everything mix really does improve anything and everything savory.
In case you're wondering, everything hot dog buns totally rock the hot dog experience.
Since hot dogs and sausages practically make themselves, putting some extra effort into flavorful homemade buns with a perfect combination of toppings is totally worth the effort.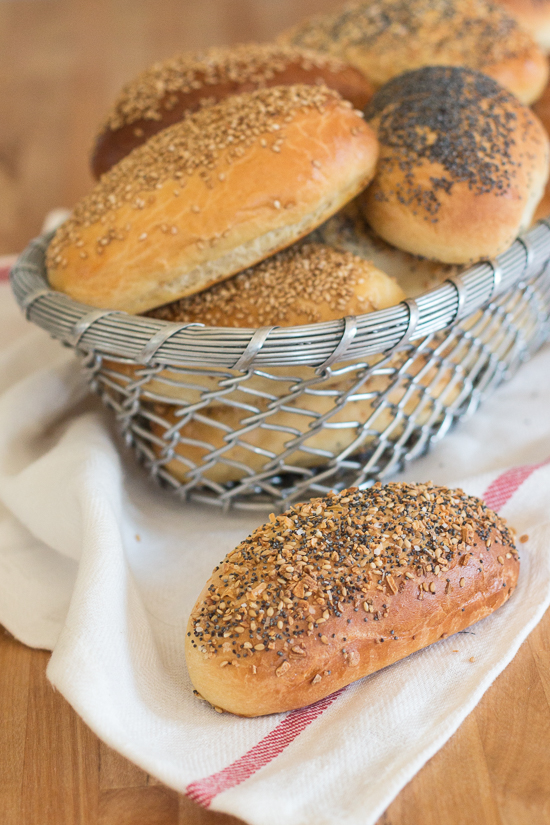 Summer's calling. Start it right with a backyard barbecue!
Your friends will flip for these homemade hot dog buns.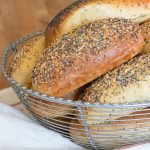 Print Recipe
Easy Homemade Hot Dog Buns
I recommend topping your hot dog buns with
DIY "everything" mix
. It's awesome! You could also make hamburger buns with this dough. Check out this
recipe
for shaping directions.
Ingredients
3/4

cups + 2 tablespoons

warm water

divided

2 1/4

teaspoons

active dry yeast

3

tablespoons

granulated sugar

4

large eggs

divided

3 3/4

cups

bread flour

plus more for work surface

2

teaspoons

kosher salt

3/4

cups (1 1/2 sticks)

unsalted butter

at room temperature and sliced into 1/4-inch pieces

seeds

for topping (try sesame, poppy, fennel, etc., or a mixture)
Instructions
Combine 3/4 cup warm water (approximately 110° F), the yeast, and a pinch of the sugar to the bowl of a standing electric mixer. Let sit until foamy, about 10 minutes.

Add 3 of the eggs and 2 cups of the bread flour to the bowl. Beat with the paddle attachment until well combined. Add the remaining 3 tablespoons sugar and the salt. Mix in remaining flour about ½ cup at a time, alternating with the butter.

Mix well until a sticky dough forms. Let it rest for 15 minutes.

Knead with the dough hook for about 5 minutes. Scrape the soft, silky dough into a well-greased bowl, turning once to coat the top. Cover and let rise for about an hour at room temperature before transferring to the refrigerator. Let it rest for at least an hour or overnight.

Remove the dough from the refrigerator and divide it into 12 even portions. Using only enough flour to prevent sticking, roll pieces into smooth balls. Leave them covered on a lightly dusted counter to warm up a bit, about 20 to 30 minutes.

In the meantime, line baking sheets with parchment and grease the paper.

Roll each ball into a 5 to 5 ½ inch cylinder, using only enough flour to prevent sticking, and transfer it to a prepared baking sheet, flattening it slightly. For soft-sided buns, place cylinders about ½-inch apart on baking sheets. For buns with an even crust all the way around, place them several inches apart.

Cover loosely and let rise at room temperature for about 45 minutes. Meanwhile, preheat oven to 375° F.

Whisk remaining egg and 2 tablespoons water to make an egg wash. Brush it lightly over risen buns. Give the tops another brush of the wash before sprinkling generously with seeds.

Bake until golden brown, about 25 minutes. Serve warm or at room temperature.

Slice buns in half lengthwise and fill with your favorite sausages or hot dogs. Enjoy!
Pin Homemade Hot Dog Buns for Later

You might also like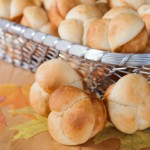 Buttermilk Dinner Rolls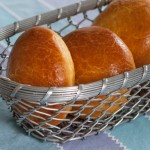 Brioche Hamburger Buns
Stuffed Pizza Rolls
Cheese-Stuffed Dinner Rolls